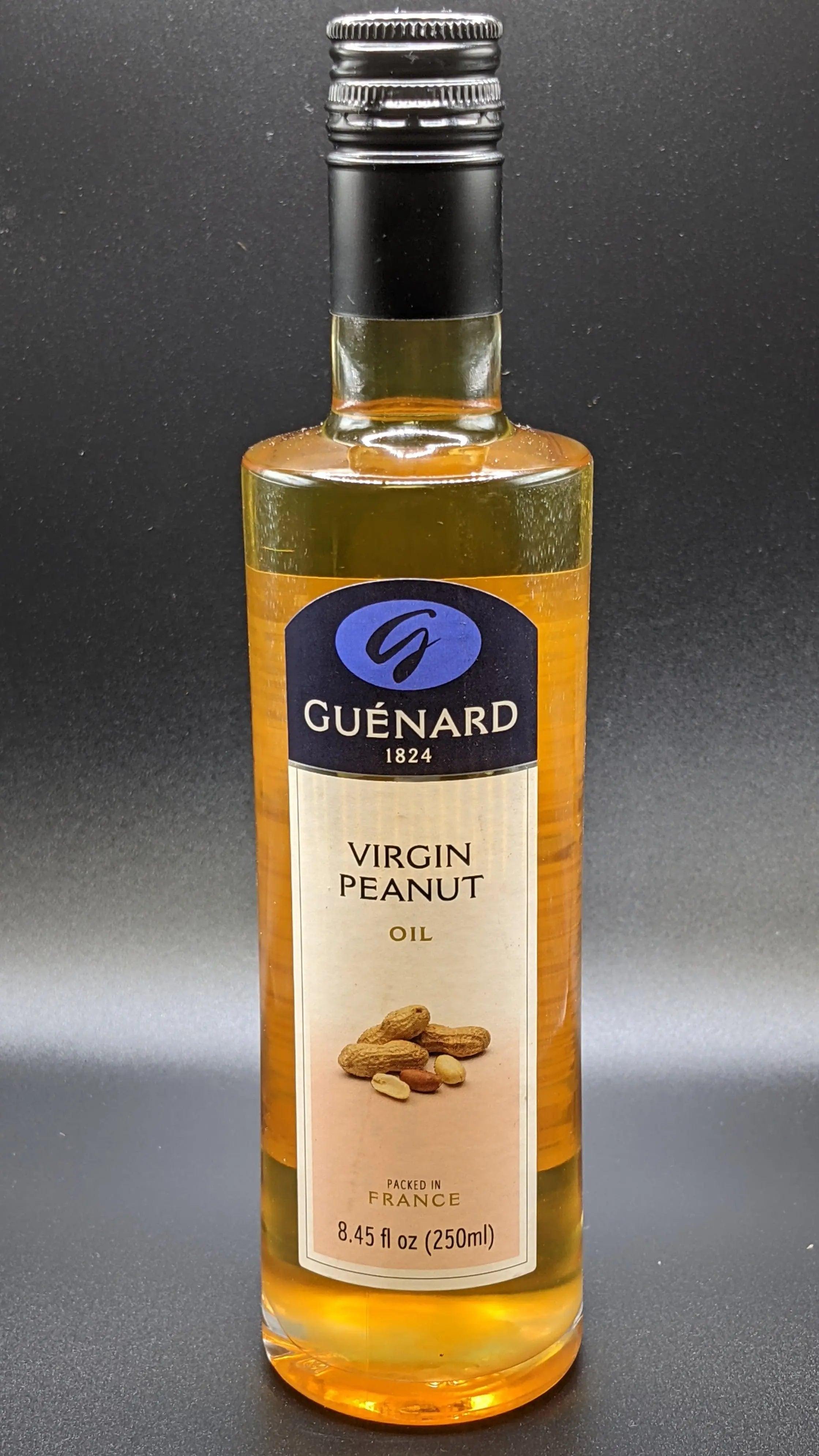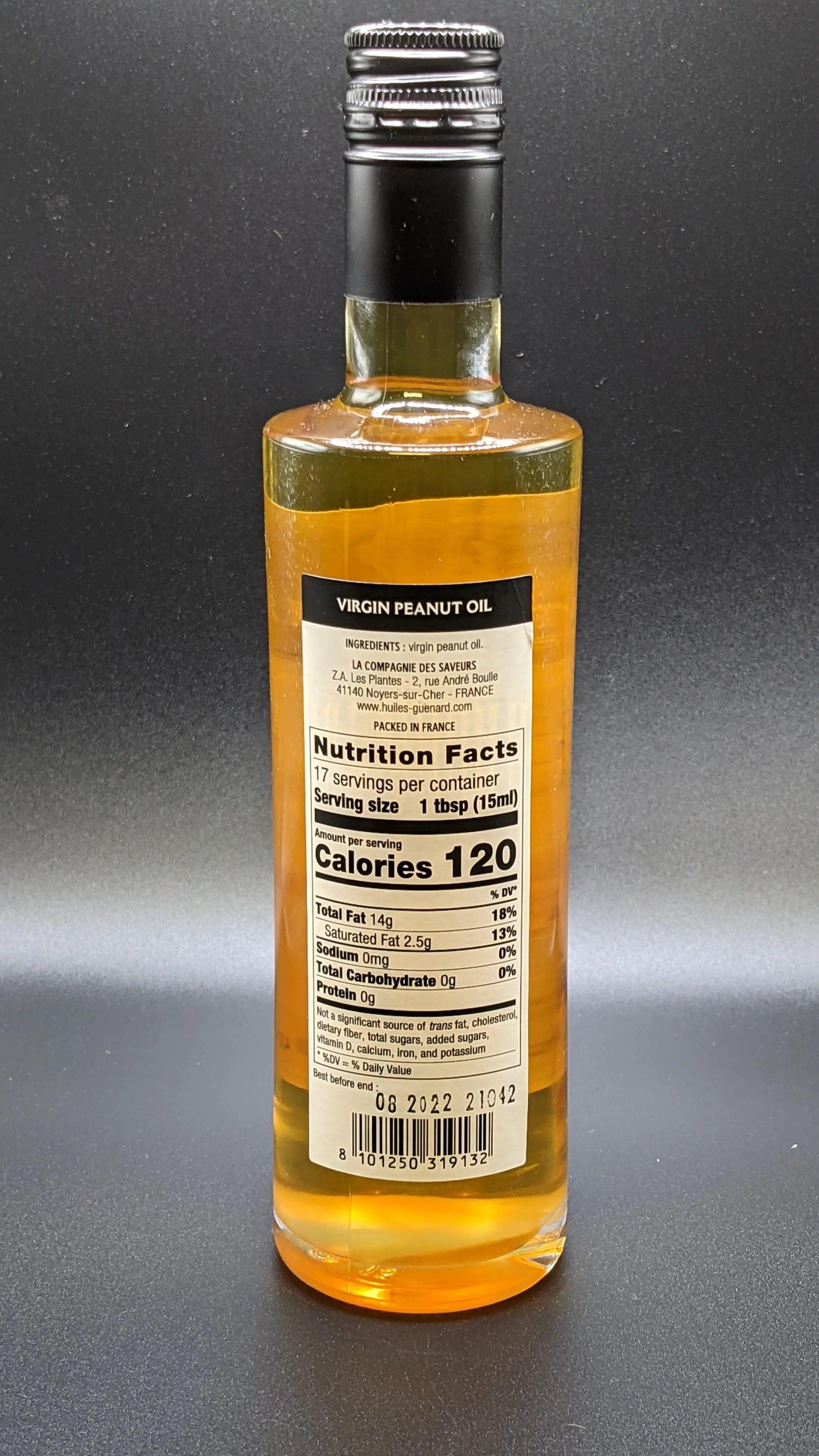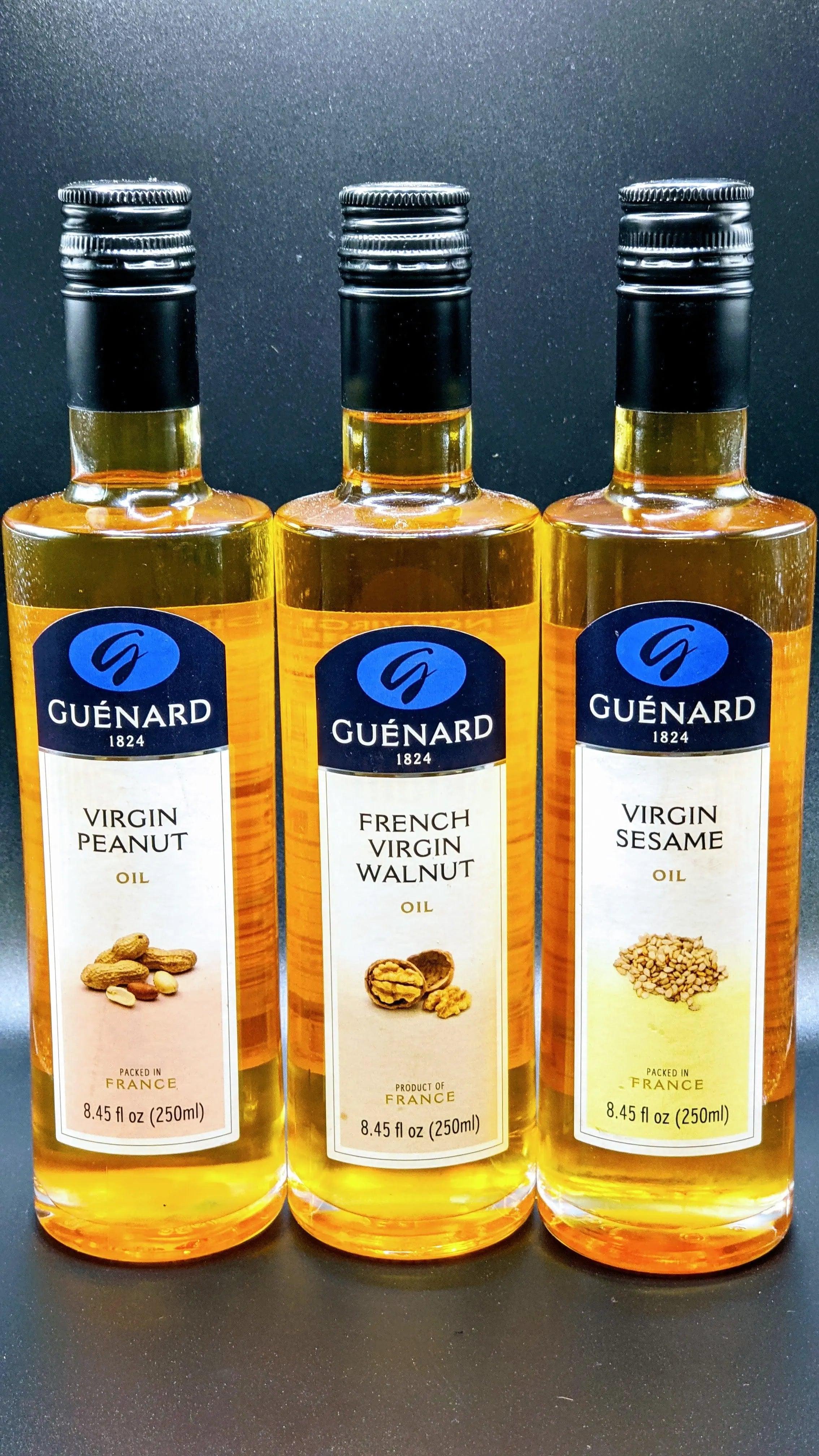 Products may slightly vary due to the nature of food item, lighting sources or computer monitor. Manufacturers may update packaging or change seasonally any time.
Guenard Virgin Peanut Oil France
Guenard Virgin Peanut Oil of France is made by pressing 100% roasted peanut oil. A unique virgin oil to intensify the taste and smell of peanut in your entrees. 
Use in peanut sauces, appetizers, salad dressings, marinades, and shrimp dishes. 
Peanut oil may help control cholesterol levels, prevent certain cancers, lower blood pressure, relieve constipation, improve blood flow, and relieve arthritis. 
REGION:                       France
BRAND:                        Guenard 
INGREDIENTS:              100% Virgin oil from roasted peanuts.
PACKAGING:                 Bottle 
STORAGE:                     Cool, dark, cabinet                    

SIZE:                              8.0 Fl oz.