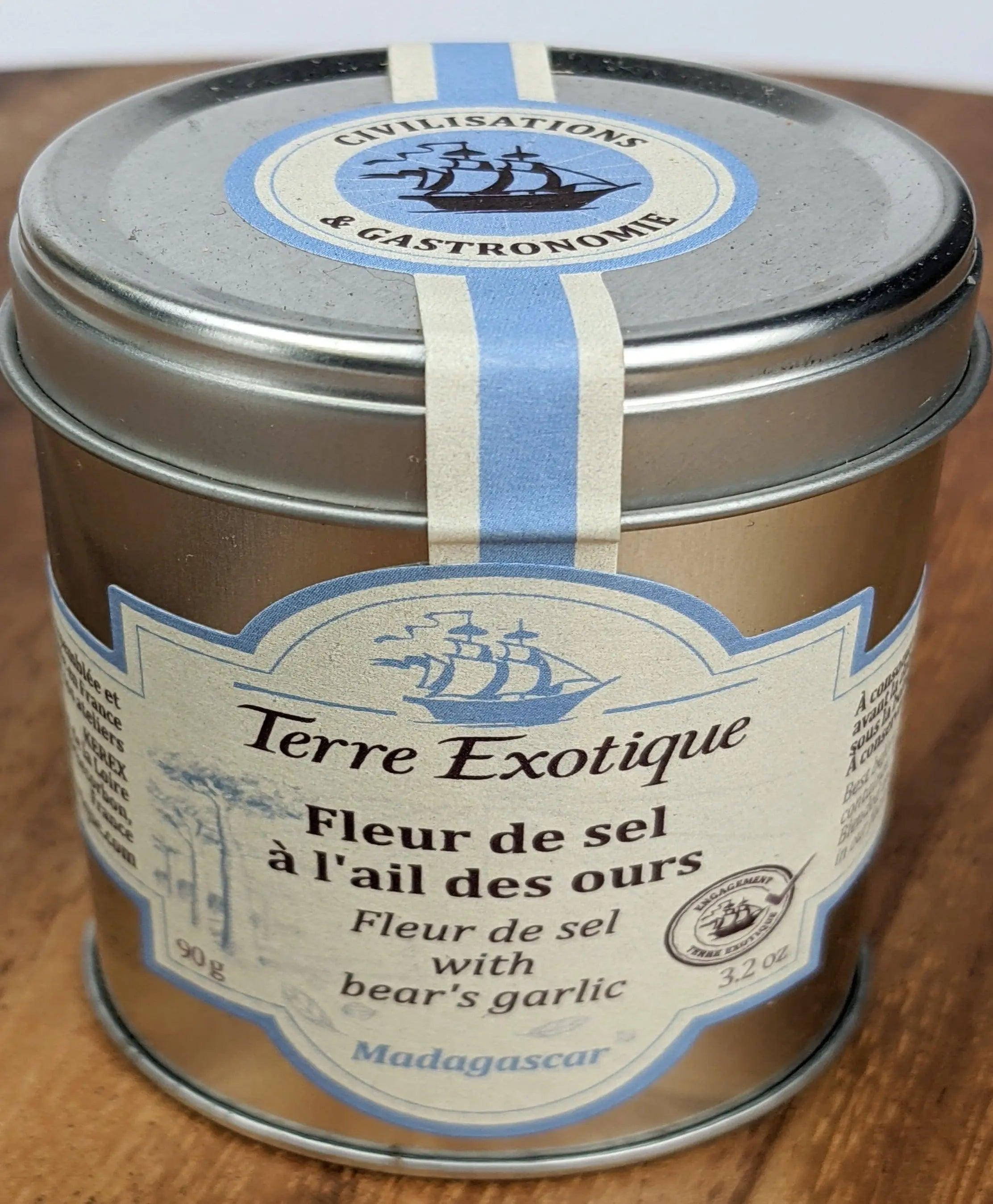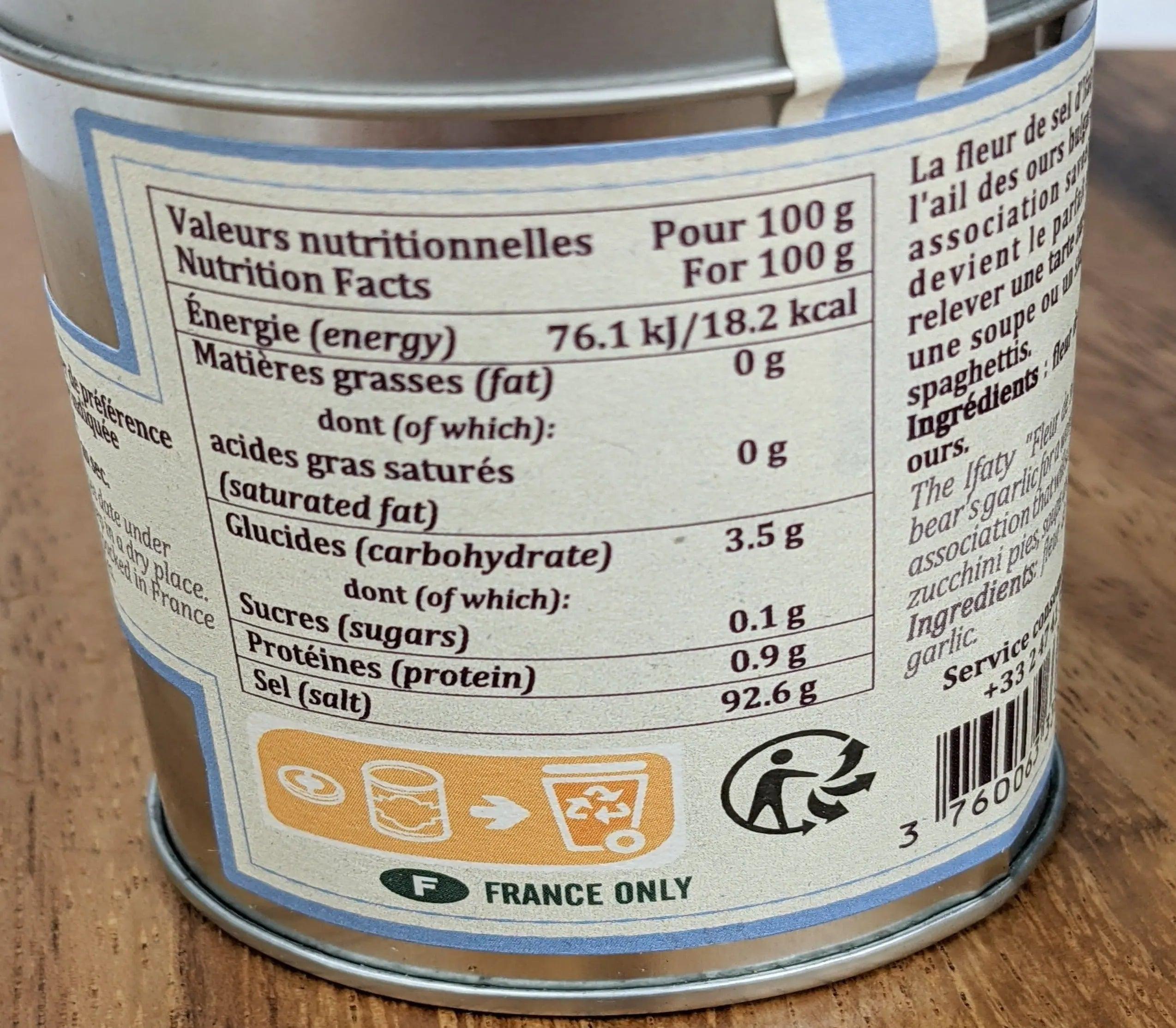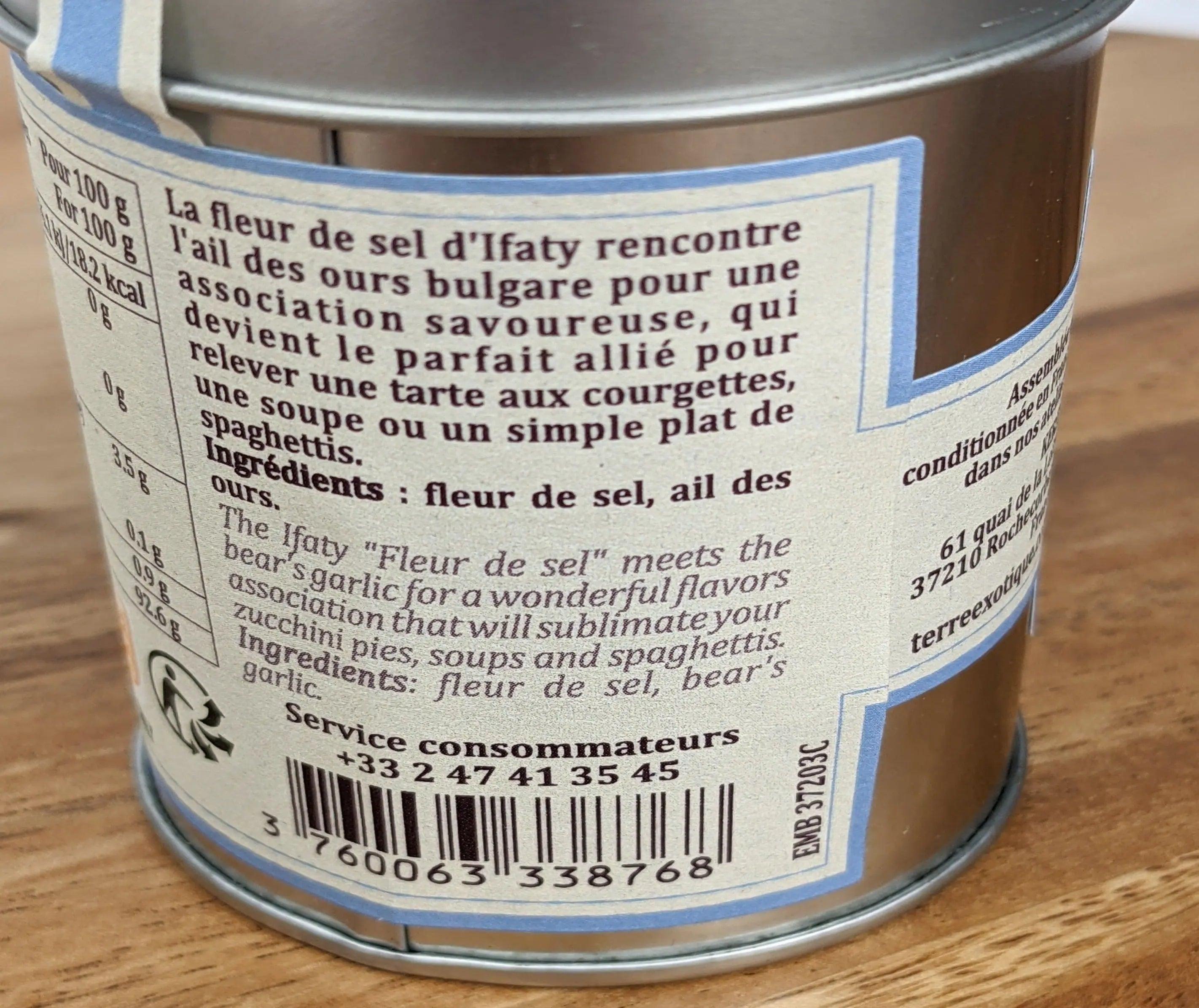 Products may slightly vary due to the nature of food item, lighting sources or computer monitor. Manufacturers may update packaging or change seasonally any time.
Fleur de Sel With Bear's Garlic - Madagascar
Fleur de Sel With Bear's Garlic 
The Fleur De Sel Bears Garlic is a unique condiment with intense flavor, due to the small production, the bulbs are always fresh. Its intense taste will bring out the potential of any dish. It is used by all professional chefs in cooking delicious salads, terrines, soups, sauces pâtés. The garlic bulb is washed in natural seawater to maintain its freshness.

Fleur de Sel is the light, paper-thin fleur of a naturally occurring ancient sea. The sun, wind, and layers of dust from the Sahara Desert preserve the mineral-rich salt, which is harvested by hand. The flavor, aroma, and appearance are superior to regular salt. Its distinctive style is best described as sparkling with a round mouthfeel.
| | |
| --- | --- |
| Net weight: | 3.2 oz / 90 g |
| Manufacturer: | Terre Exotique |
| Packaging: | tin |
| Origin: | France |