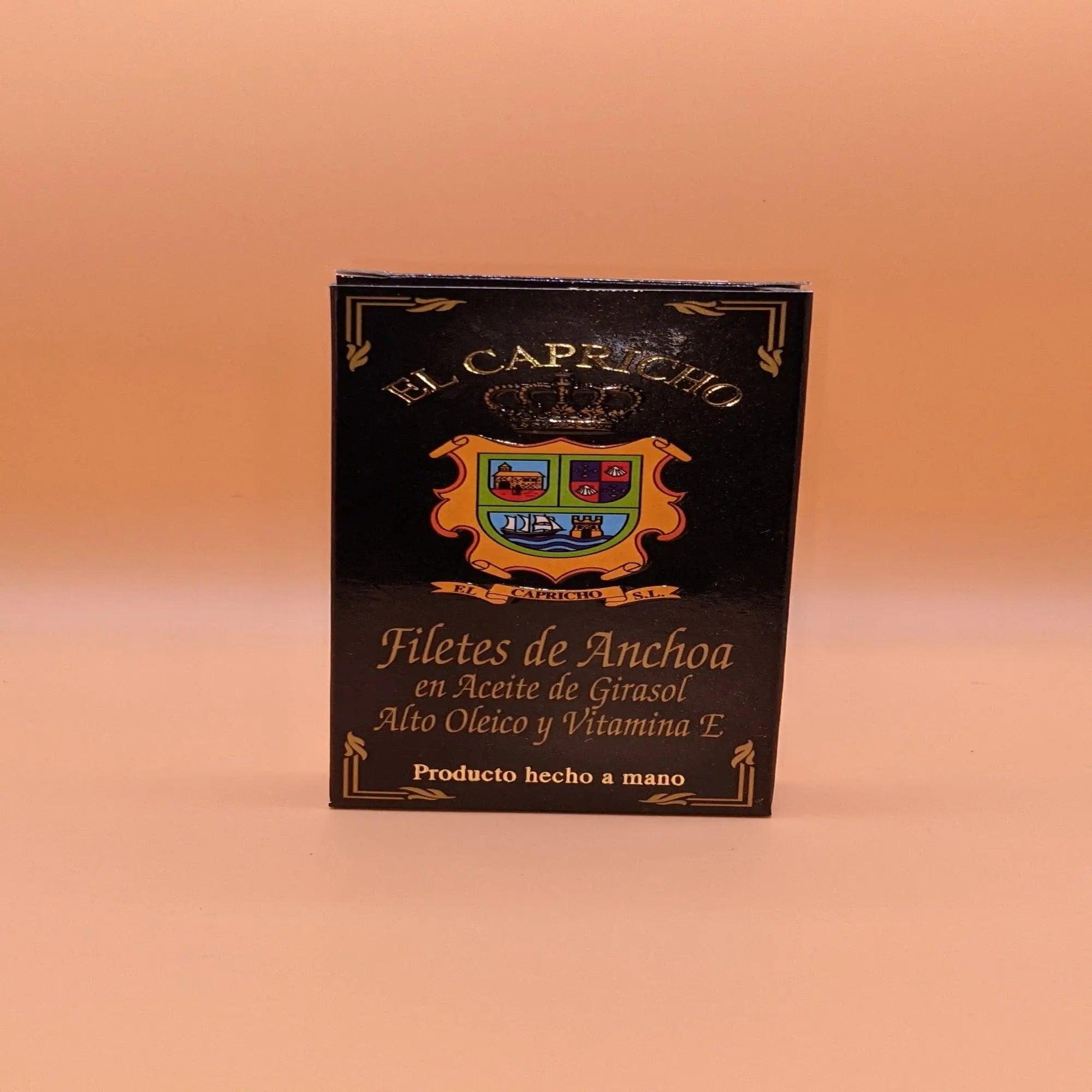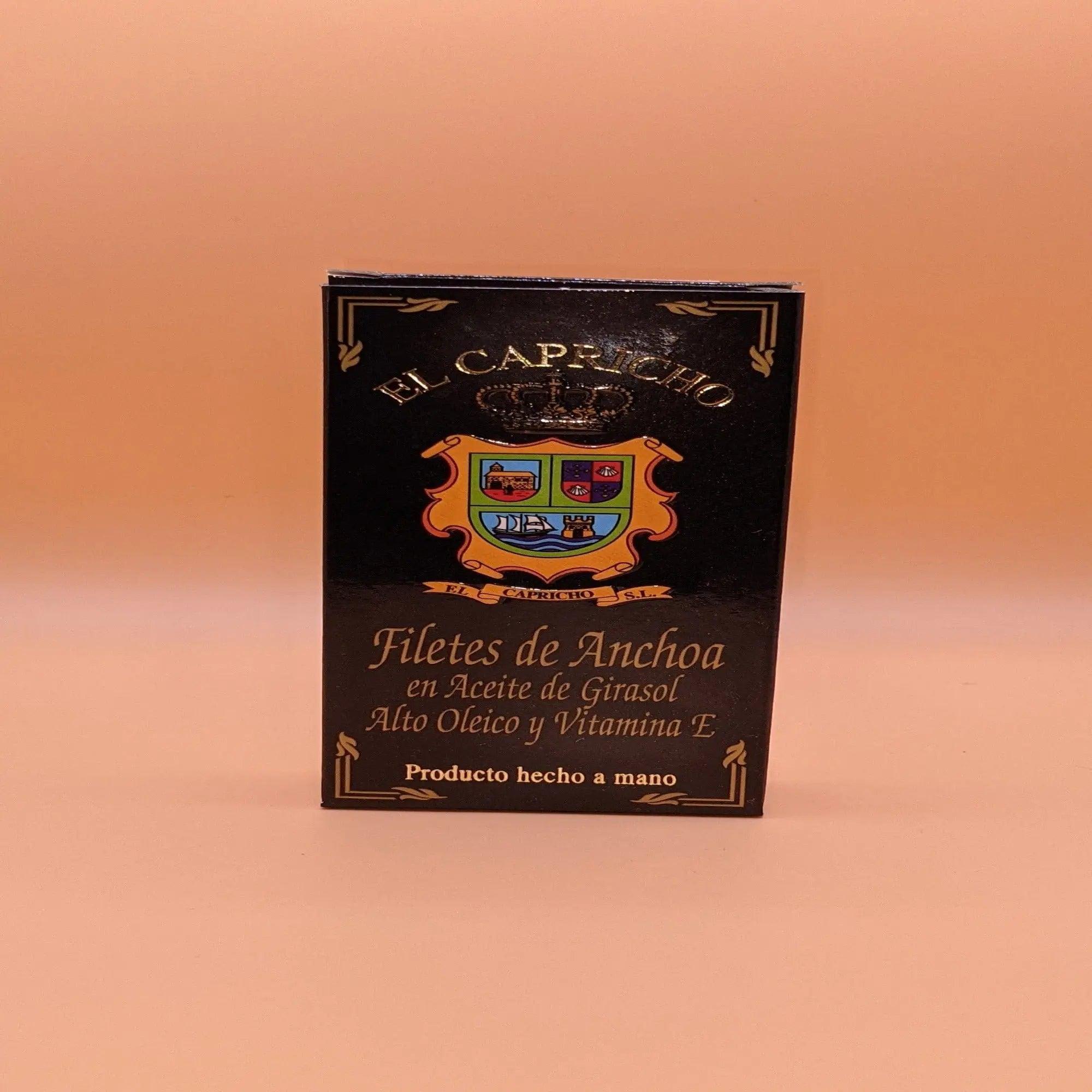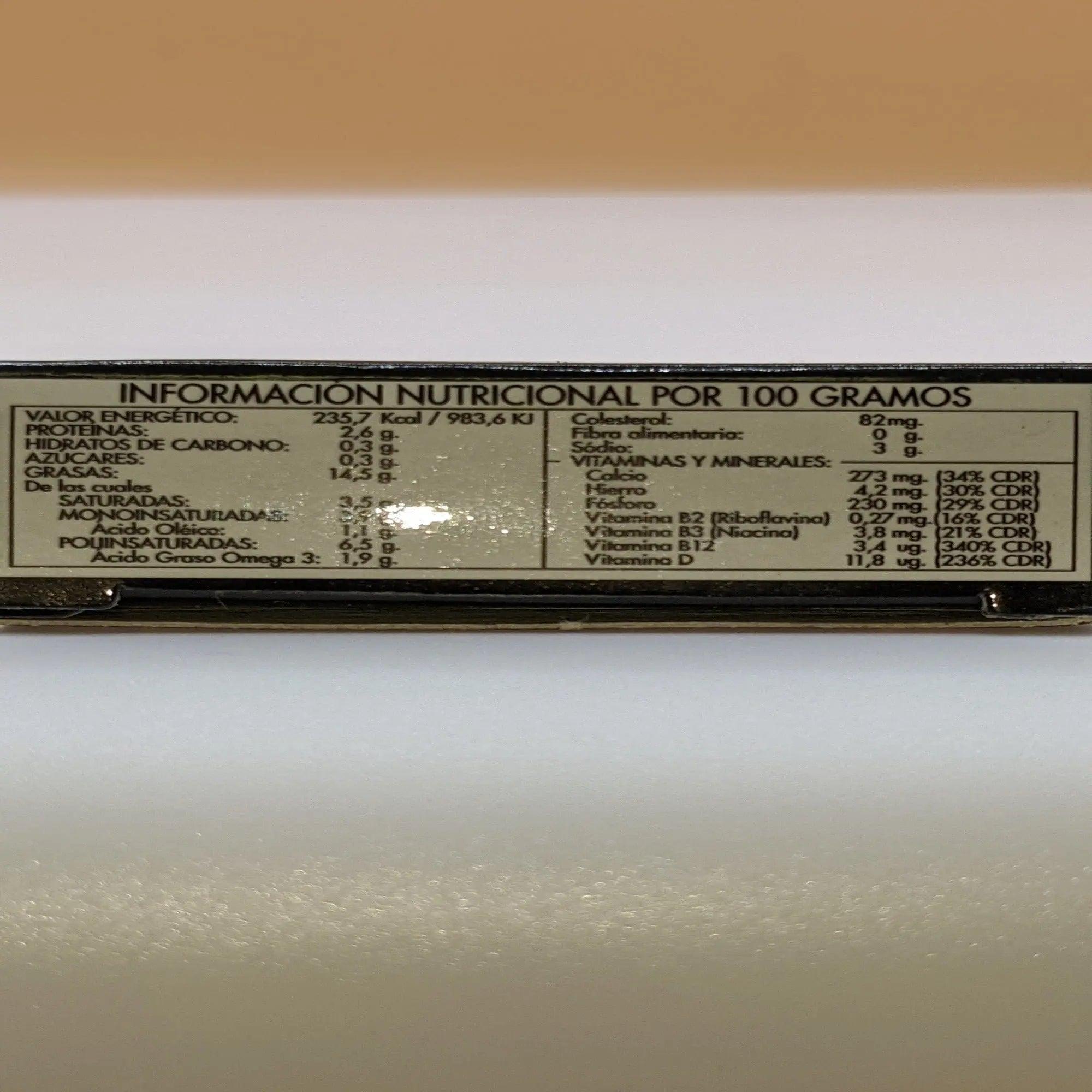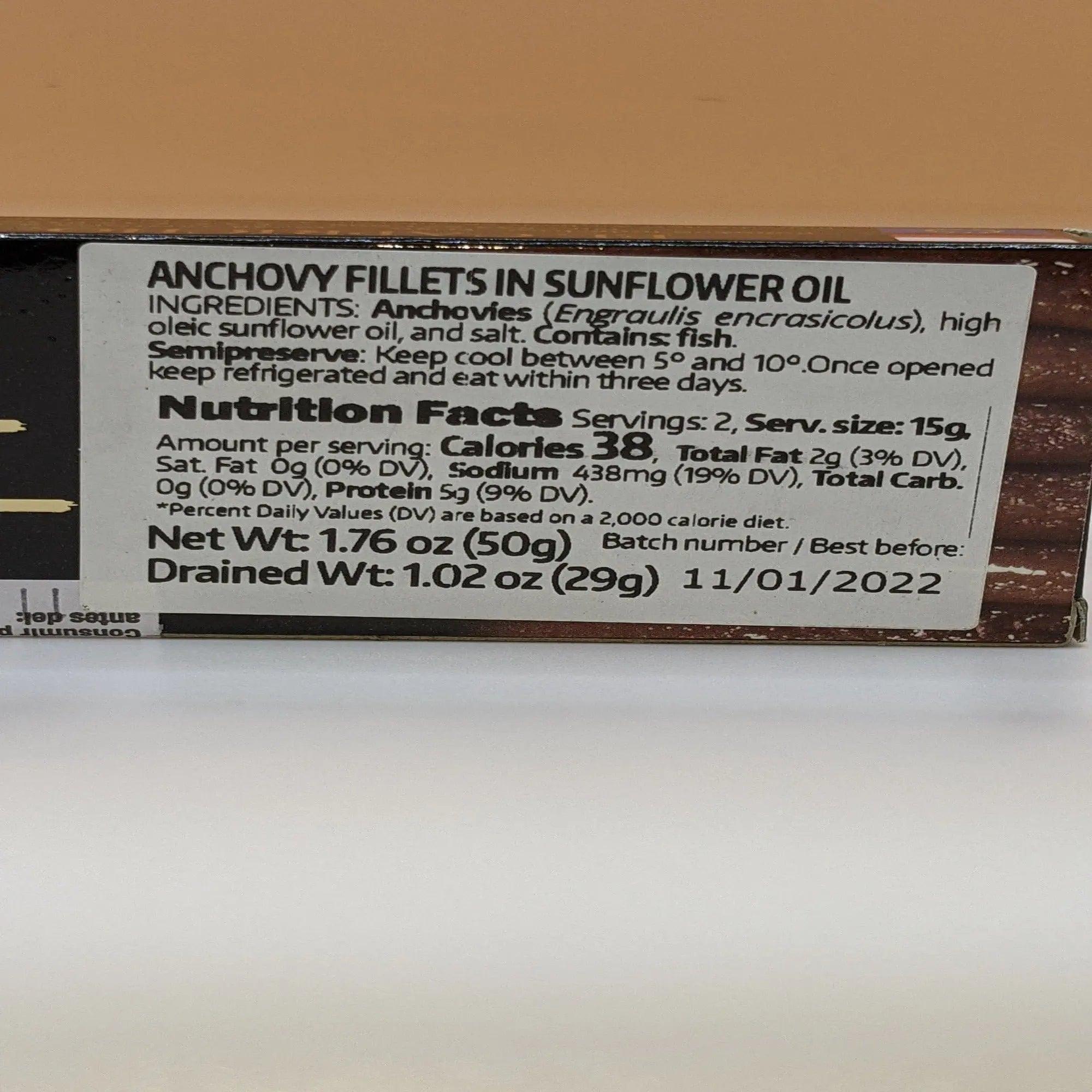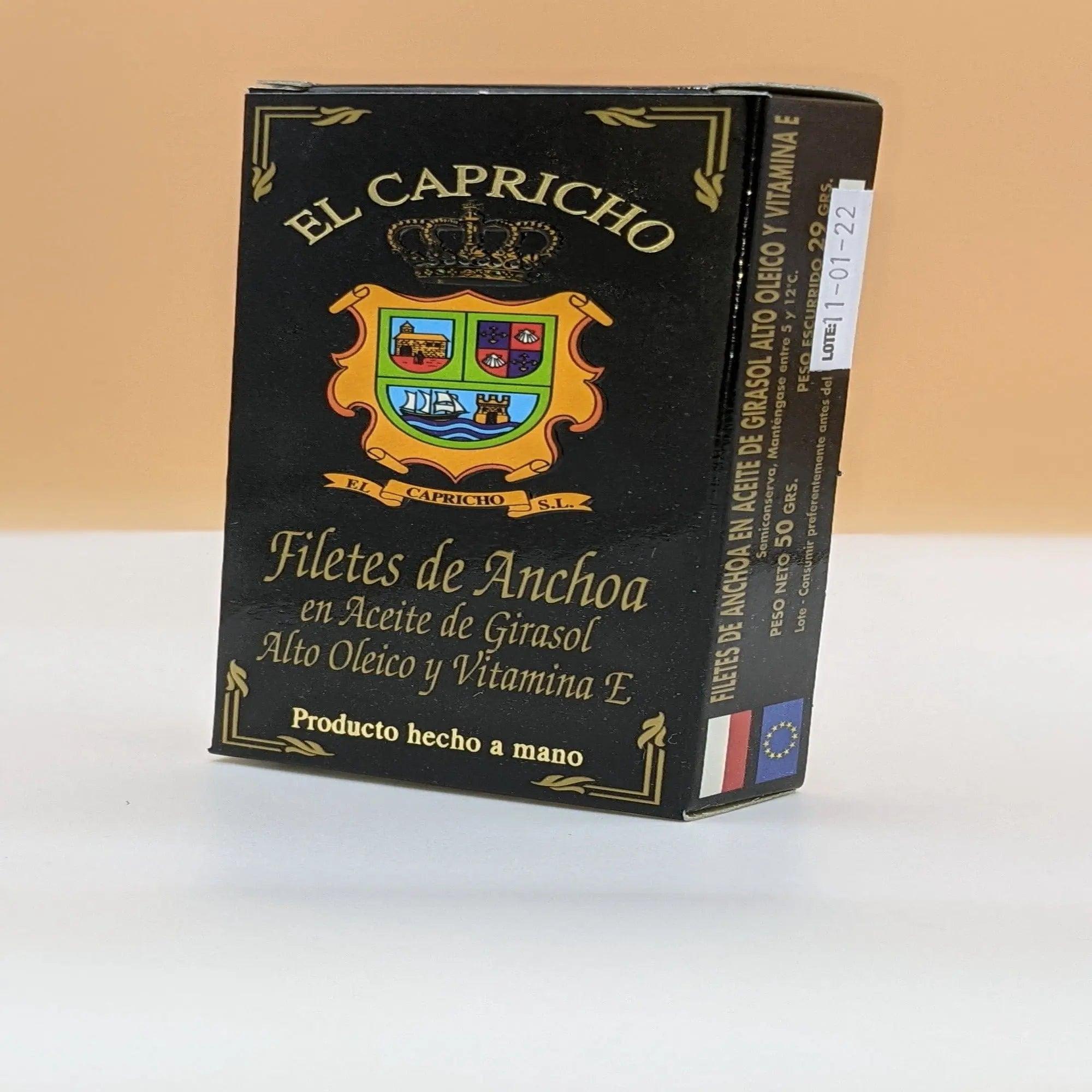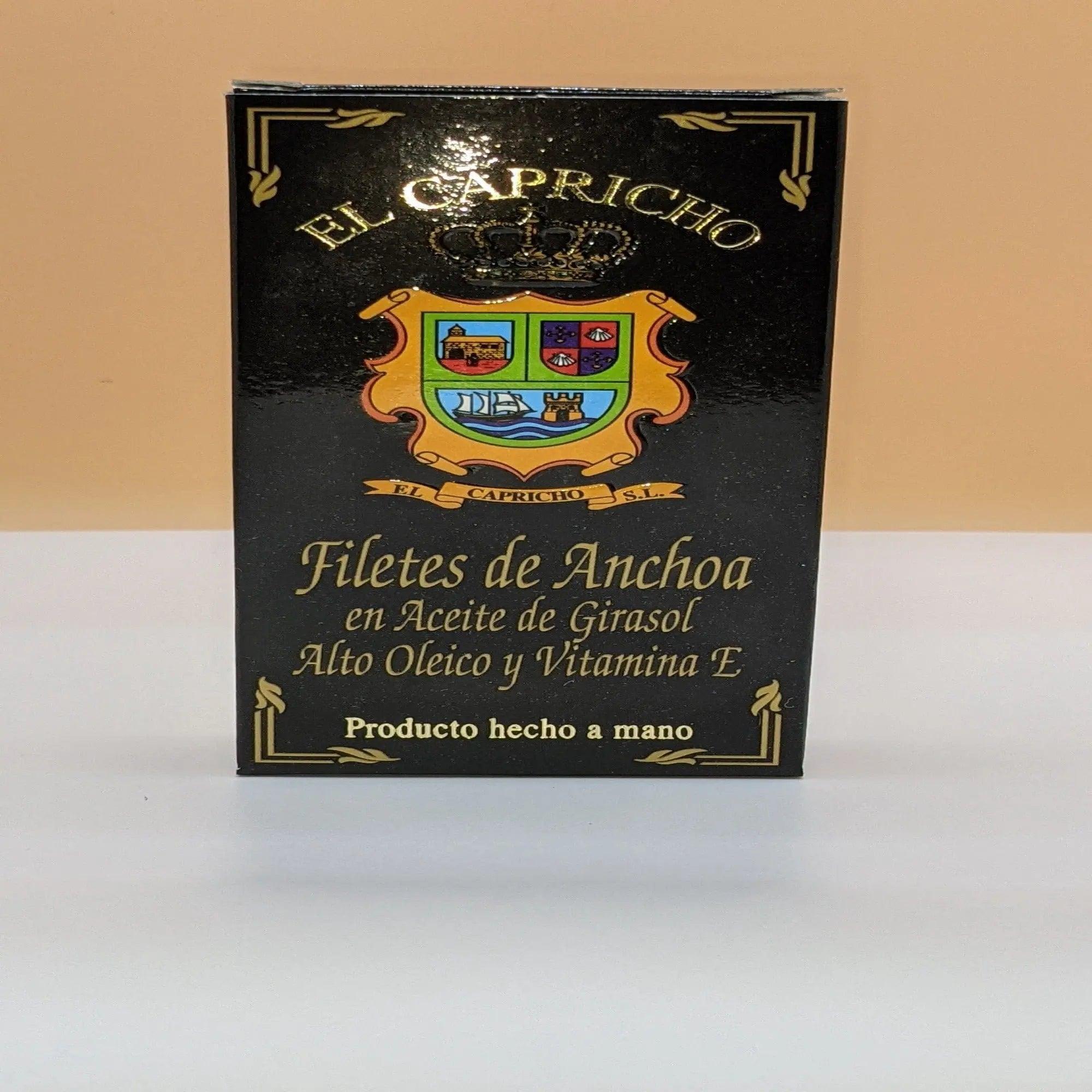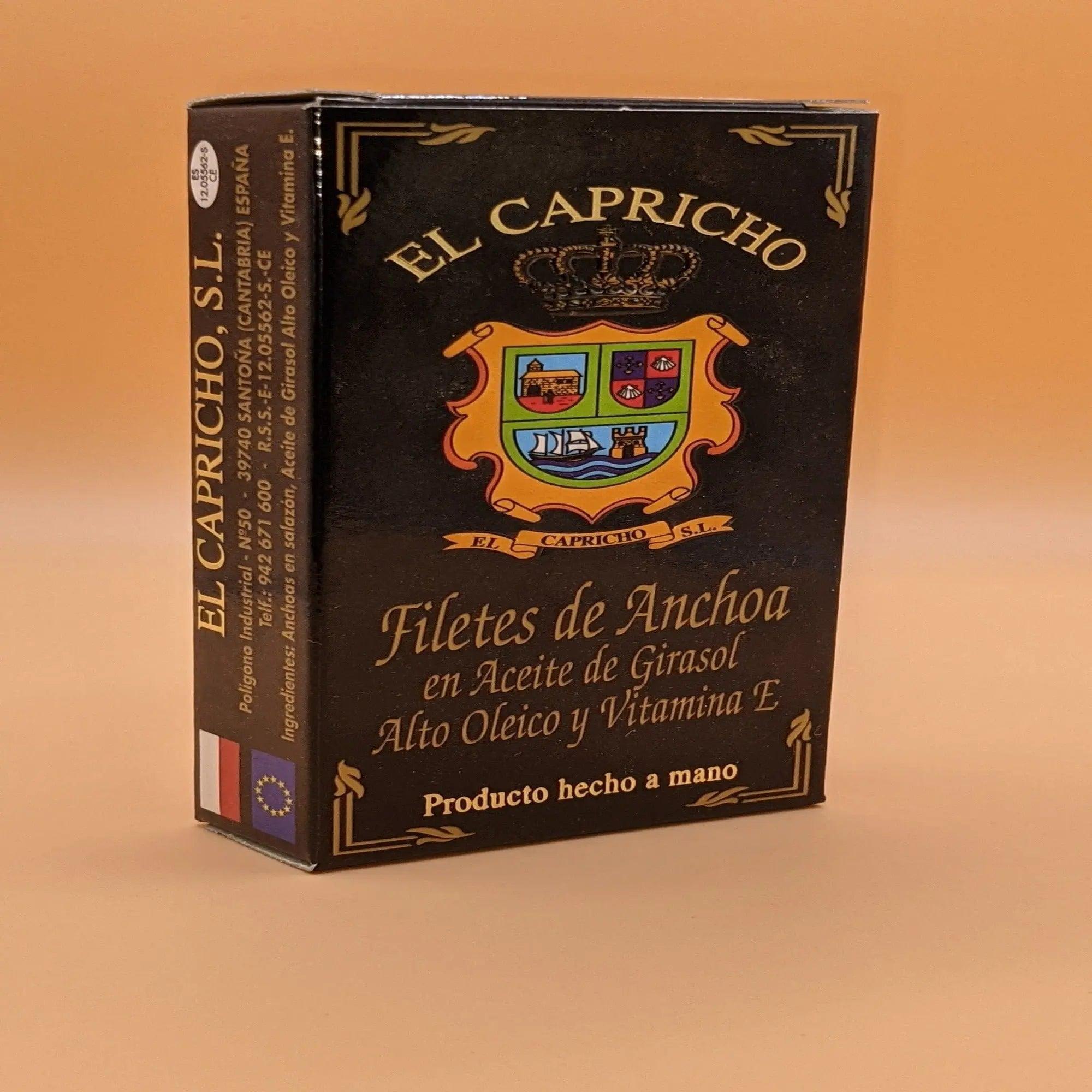 Products may slightly vary due to the nature of food item, lighting sources or computer monitor. Manufacturers may update packaging or change seasonally any time.
El Capricho Anchovy Fillet in Sunflower Oil
NOTE: All perishable products ship overnight by default. Overnight shipping comes with a premium price. Here's how to get FREE shipping. CLICK HERE
Anchovy Fillet in Sunflower Oil by El Capricho is one of the best Anchovies that fished from the coast of Cantabria, in Spain, has already become one of the best Cantabria Sea Products.  The Anchovies achieved the Cantabria Food Quality Standard Certificate which certifies the highest quality.
The El Capricho Anchovy Fillet in Sunflower Oil with its proper salt maturation process lasts between 12 and 18 months that eliminates fat and makes the anchovy get an excellent taste and smell, uniform color, and extraordinary texture and flavor.
Anchovies contain omega-3 fatty acids, which offer powerful various health benefits, great for your heart. Studies found anchovies may reduce your triglyceride levels, slow the buildup of plaque in your arteries, and help to maintain your blood pressure. They also minimize the risk of stroke by reducing blood clotting.
The Anchovies Fillet in Sunflower Oil are versatile and delicious, add them to sauces and dressings for a piquant boost of flavor, delicious with vegetables, chicken, or lamb, these anchovies easily add savory umami taste to whatever dish you're making. A great addition to pizzas, sandwiches, and salads, a good anchovy improves any recipe. Try them today and taste the difference one tiny fish can make!
| | |
| --- | --- |
| REGION:  | Spain |
| BRAND: | El Capricho |
| INGREDIENTS:  | Anchovies, high oleic sunflower oil, salt. |
| PACKAGING:  | Can |
| STORAGE:  | Keep in cool, between 5-10 °C. Keep in the refrigerator and use within 3 days of opening. |
| SIZE:  | 1.77 oz / 50 g |
Excellent
Perfect recipe anchovy fillets.
Excellent
Perfect recipe anchovy fillets.