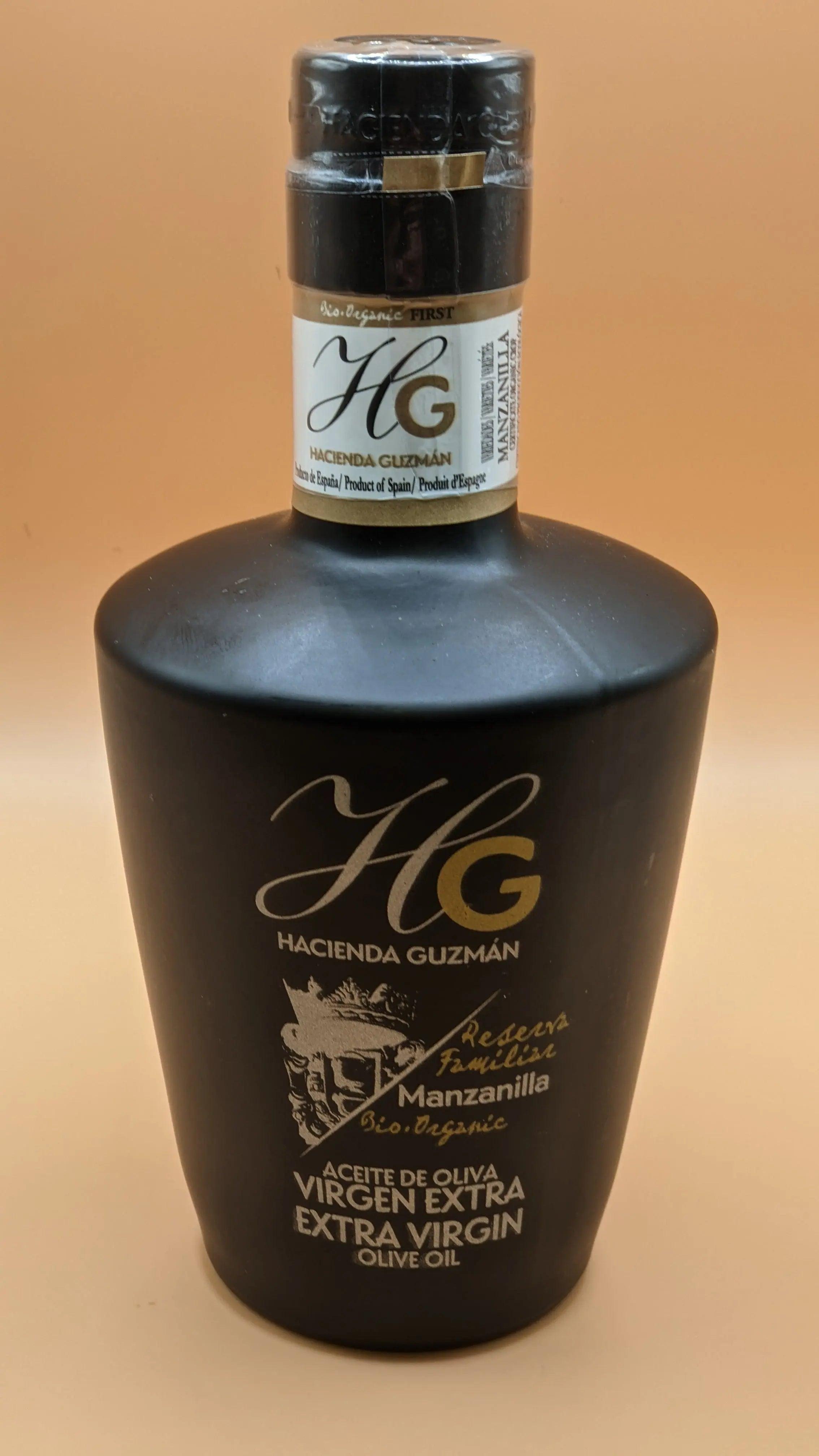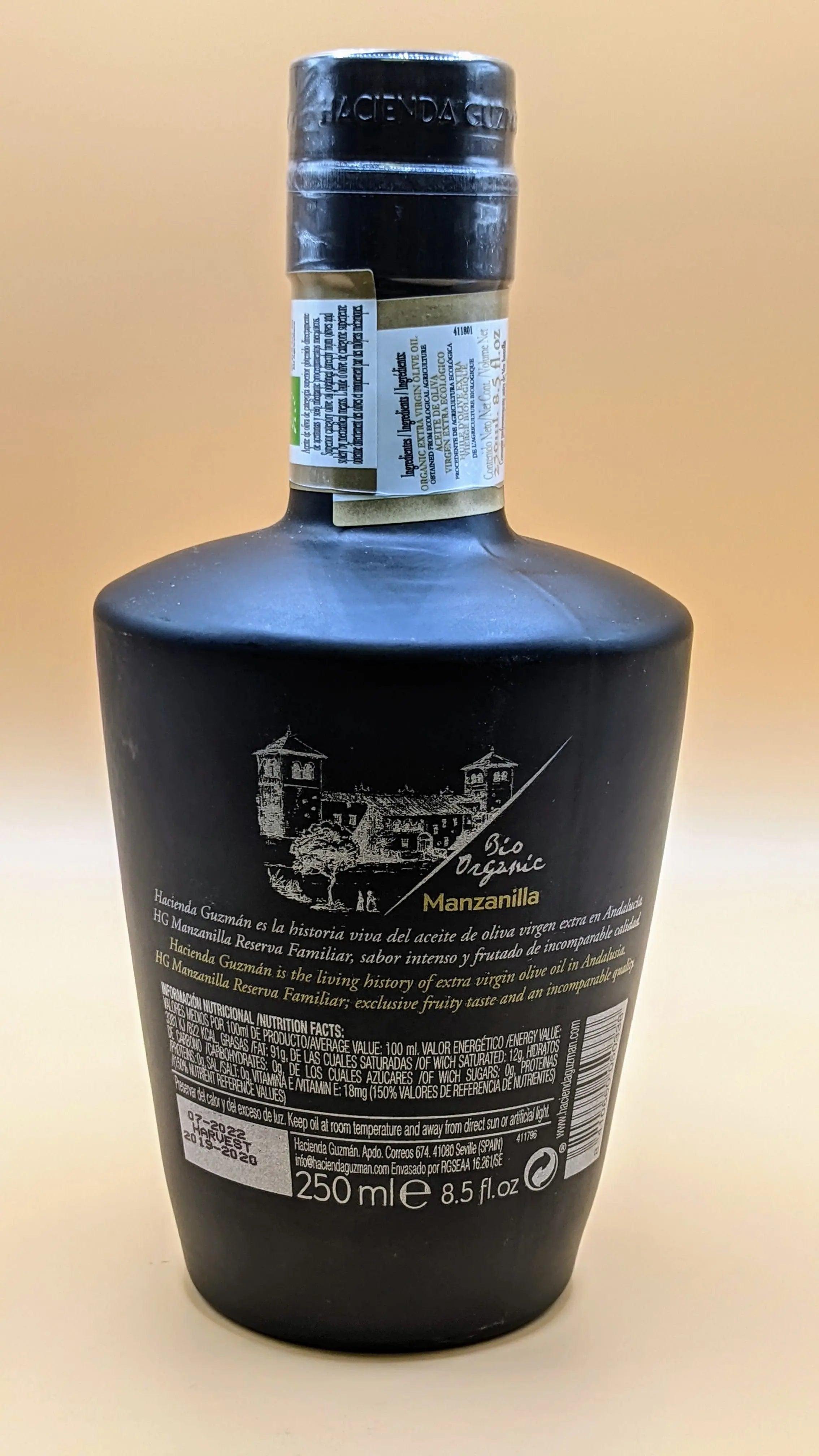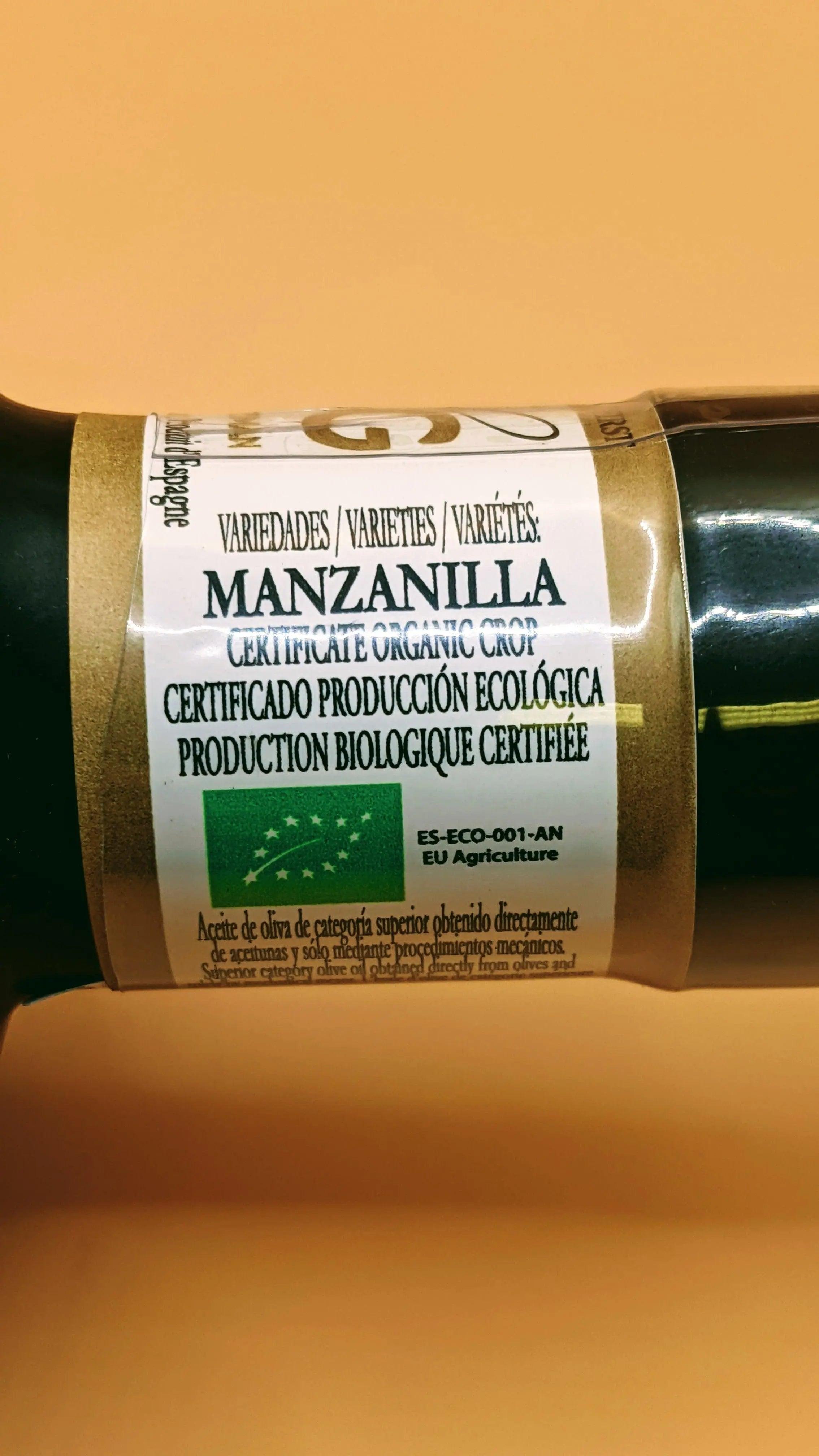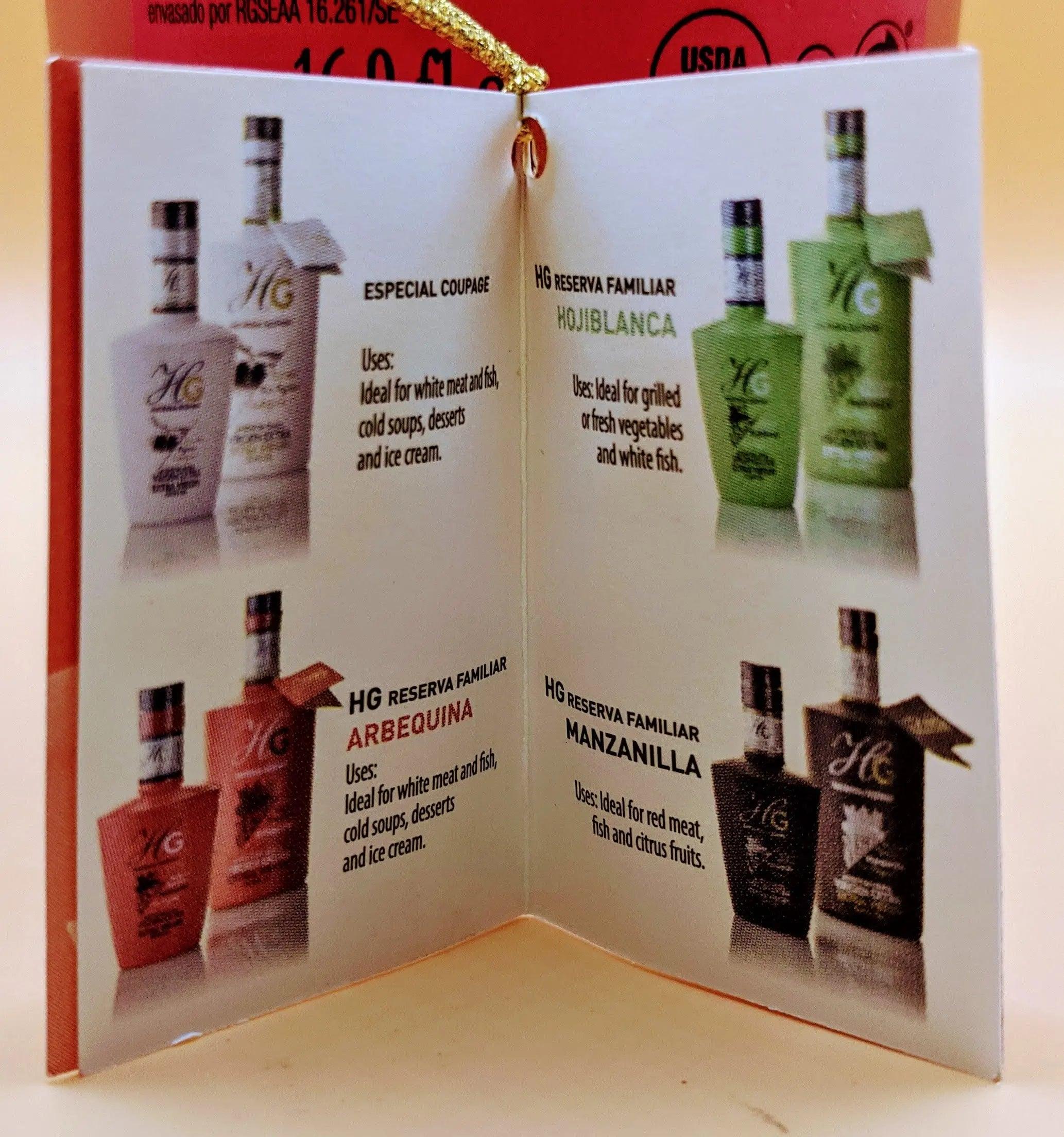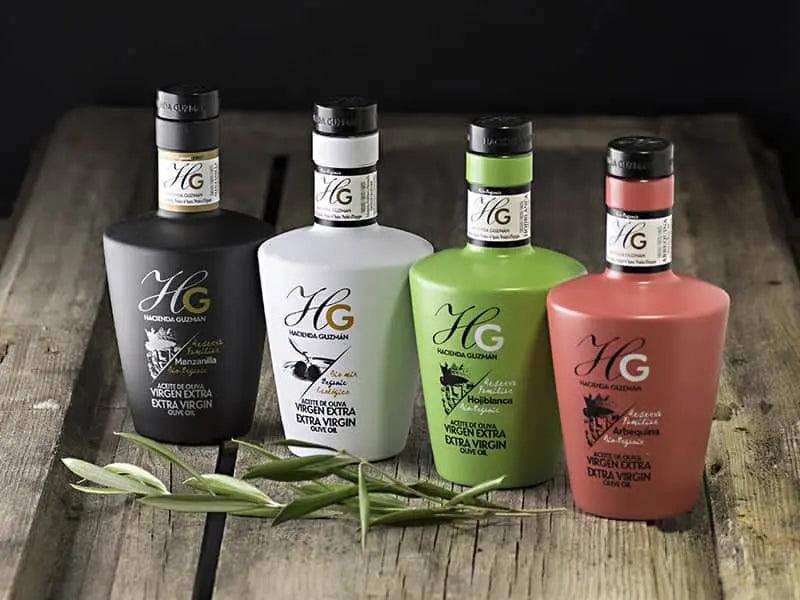 Products may slightly vary due to the nature of food item, lighting sources or computer monitor. Manufacturers may update packaging or change seasonally any time.
Hacienda Guzman Manzanilla Extra Virgin Olive Oil Organic
Have a Question?
Description
Live the experience of an old-age tradition through the fine tastes of Manzanilla Extra Virgin Olive Oil where the olives are still hand-picked and hand-sorted. 
HG Reserva Familiar Manzanilla is ideal for red meat, fish, and citrus fruits. This was the first extra virgin olive oil offered by Hacienda Guzman. 
Harvested in the beginning of October. Identify with the freshness of the green olive through the intense fruitiness and green nuances. Has slight bitterness and spiciness. 
Extra virgin olive oil is the best cooking oil. This healthy fat has many health benefits like reducing the risks of heart disease, type 2 diabetes, stroke, and certain cancers. 
Use it for frying, roasting, braising meats, salad dressings, bread dipping, pasta, and bread baking. Drizzle it onto side dishes, such as cooked vegetables, for a shimmer finish.
REGION:                   Spain
BRAND:                    Hacienda Guzman
INTENSITY:               High with prolonged aftertaste to appreciate the flavor
PACKAGING:            Black Bottle 
STORAGE:                Room temperature, away from direct sunlight                

SIZE:                          8.5 or 17.7 Fl oz.