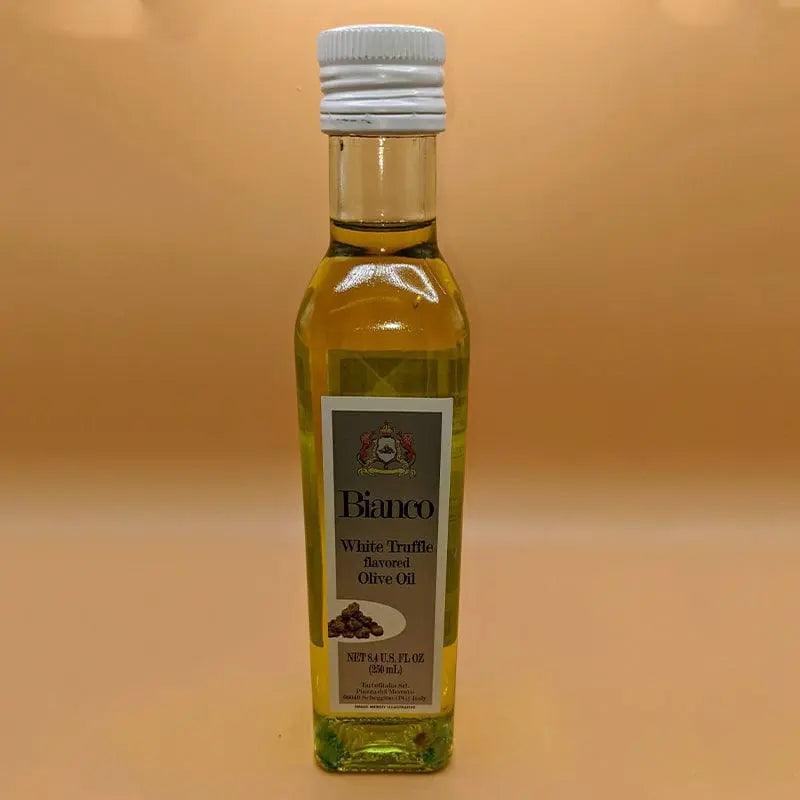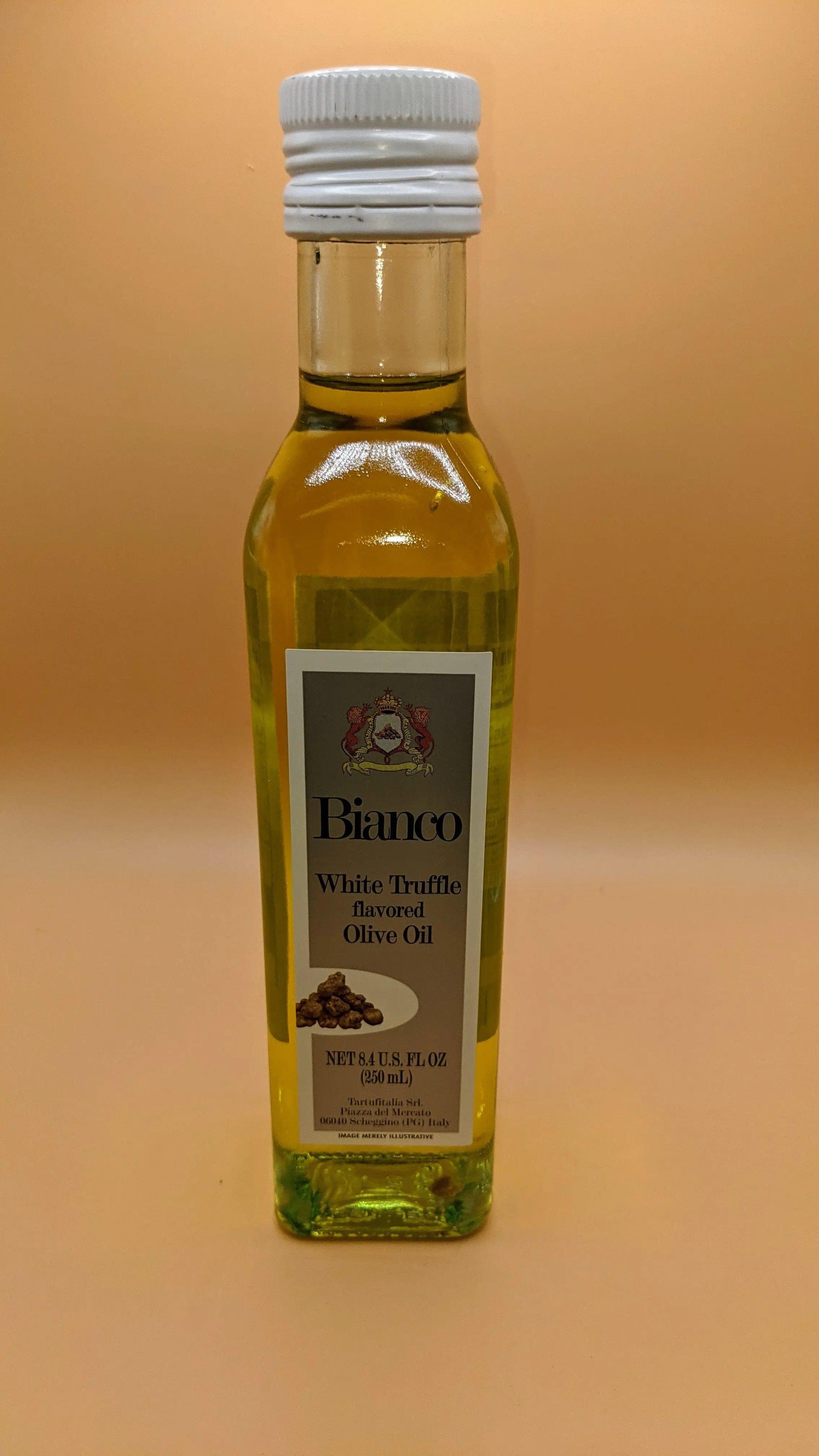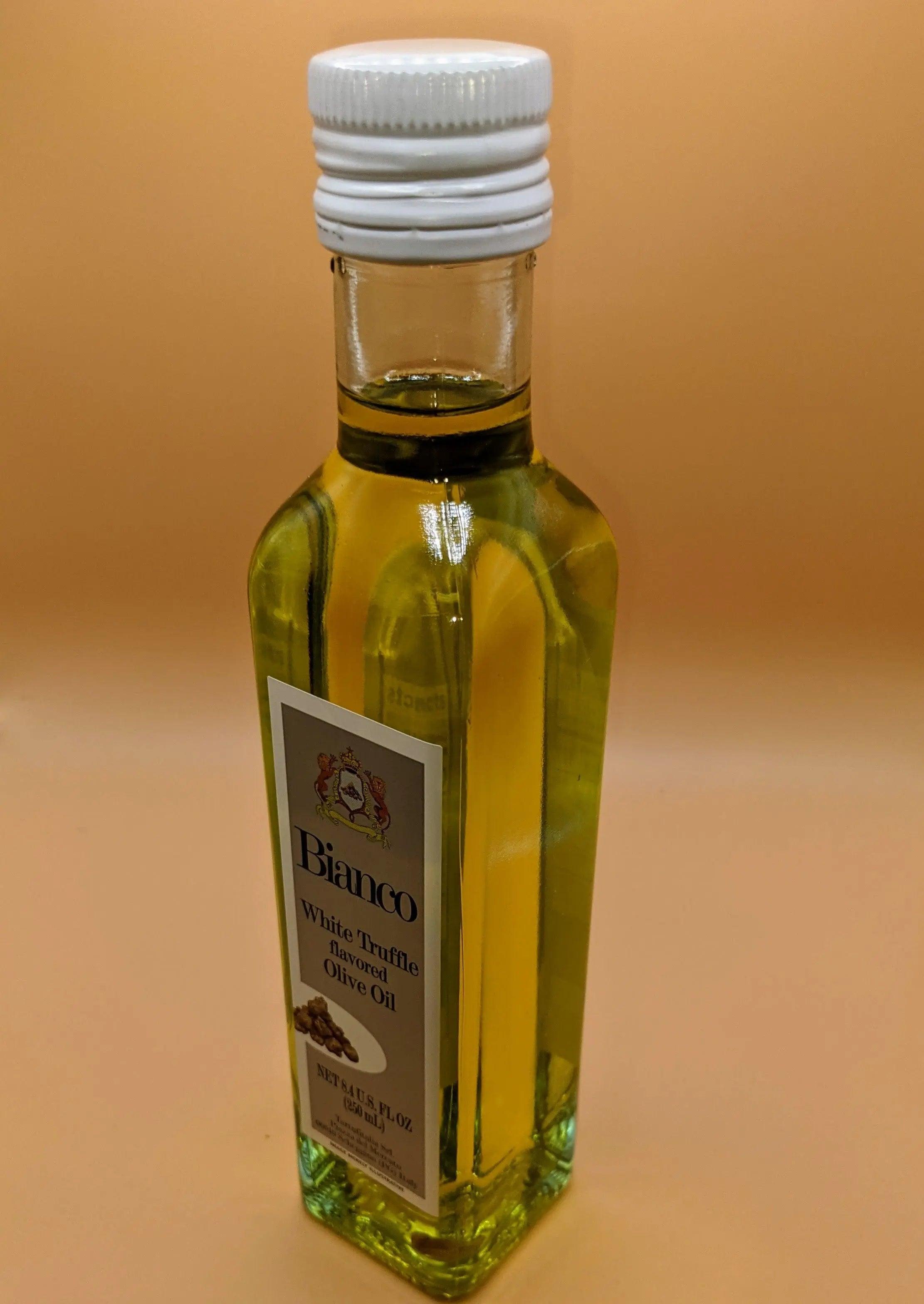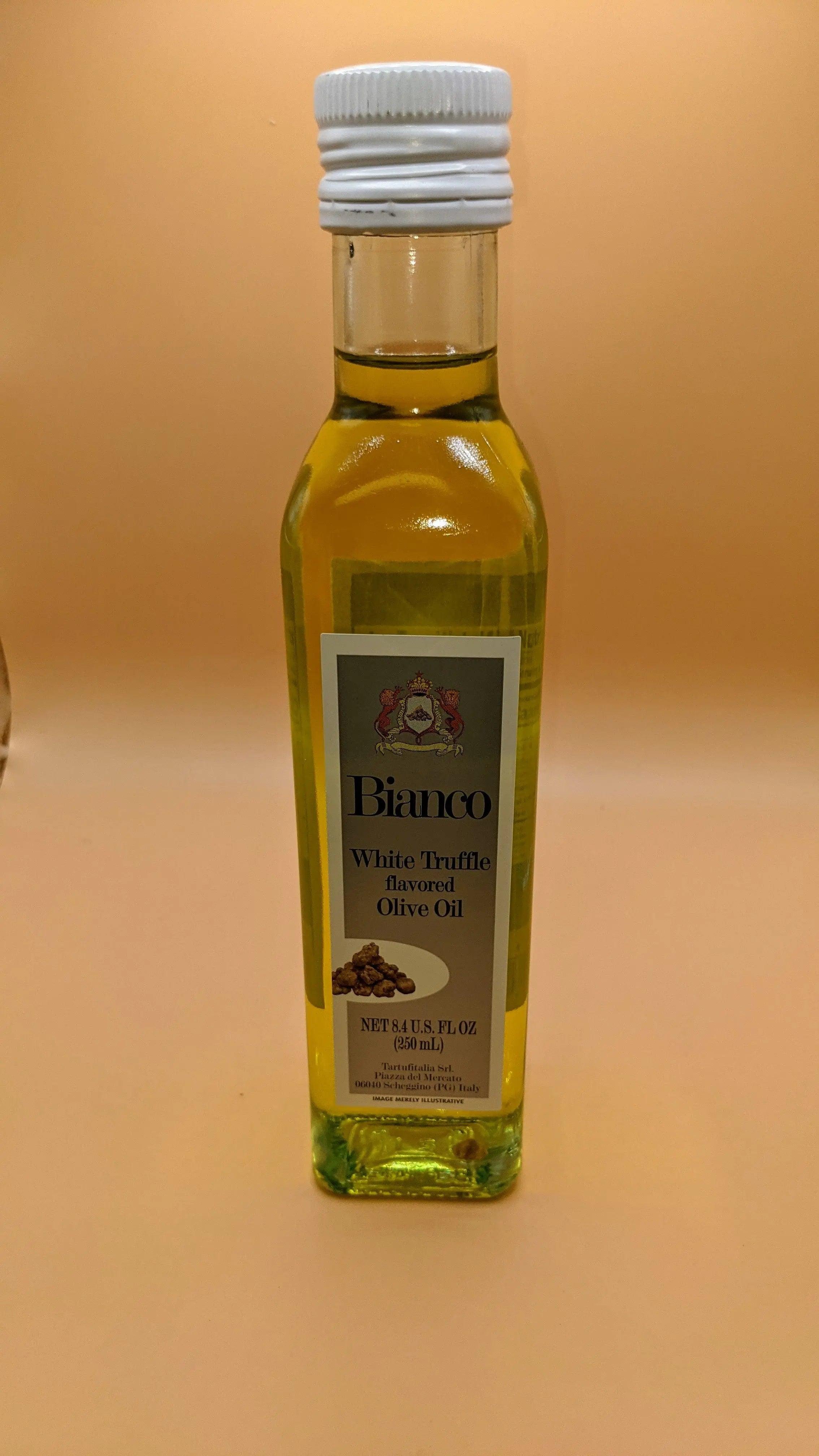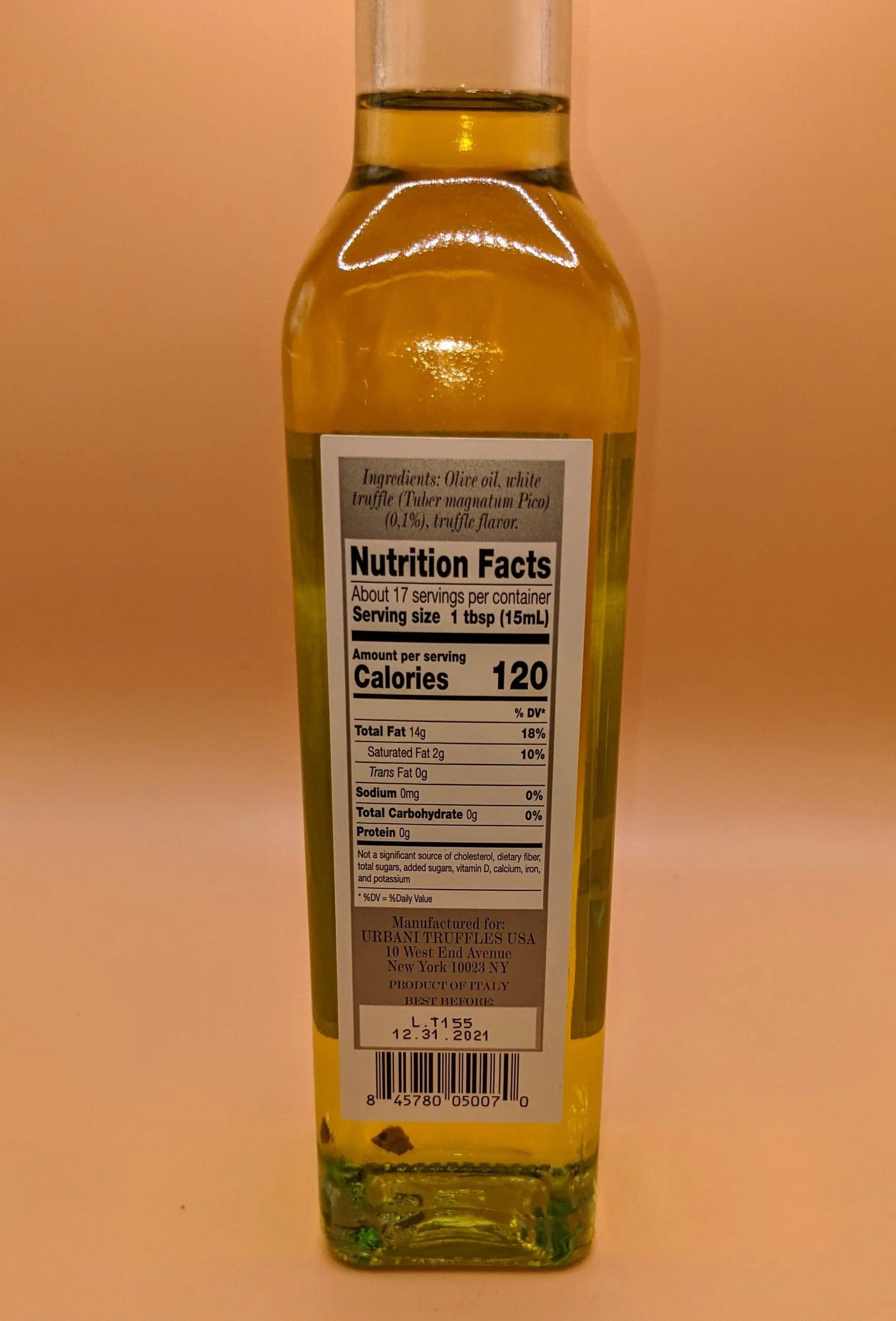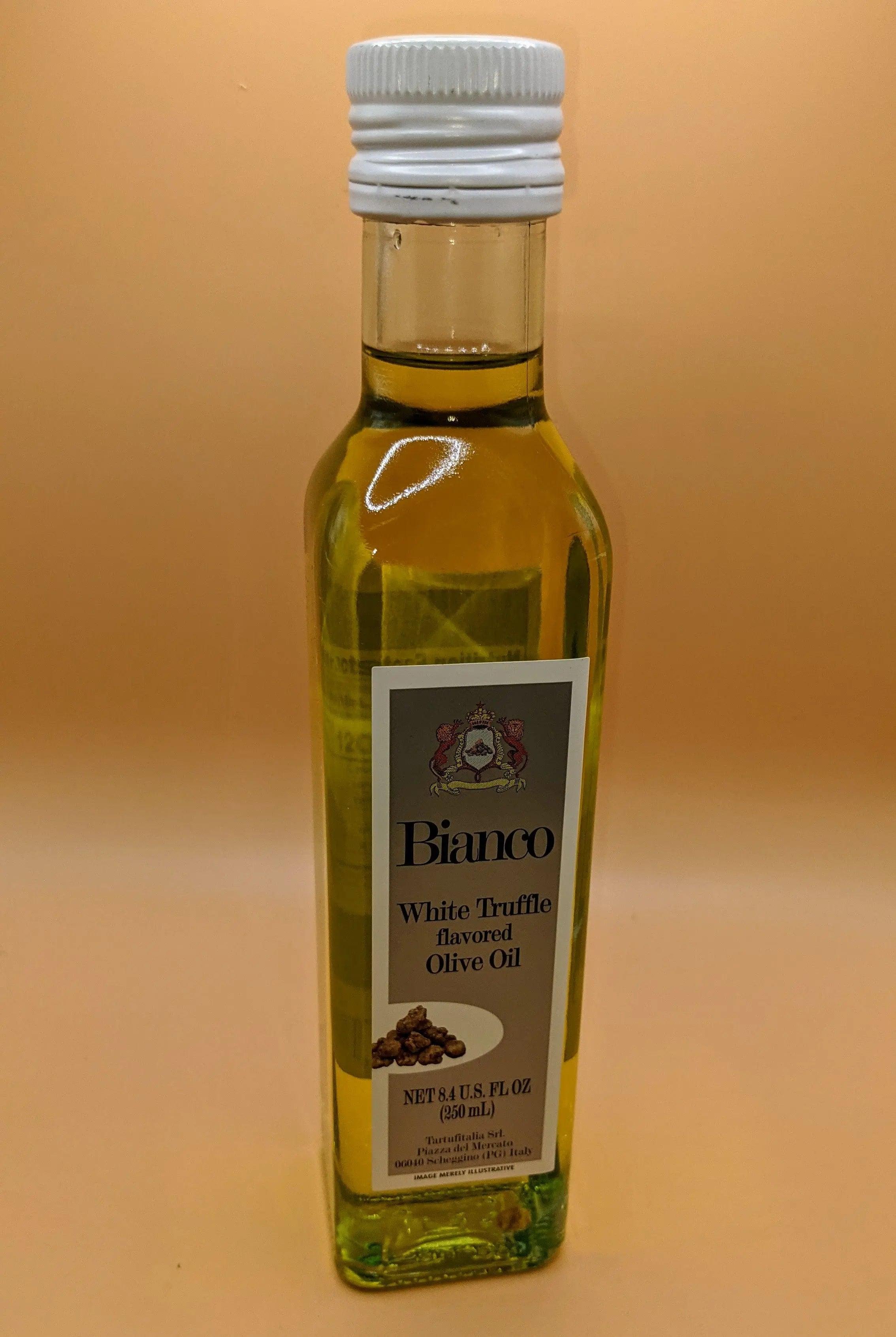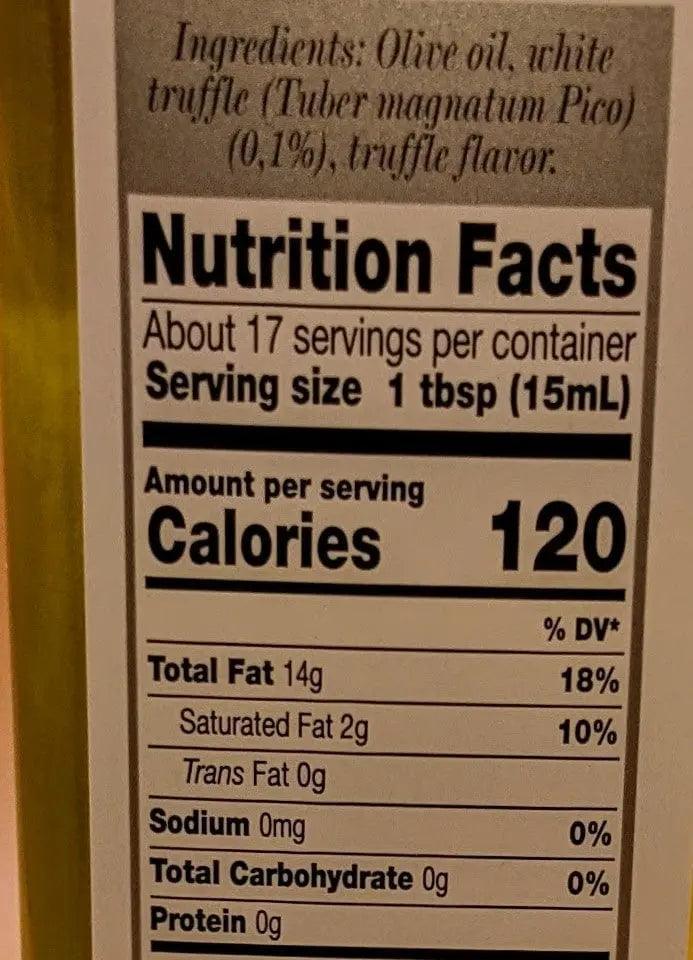 Products may slightly vary due to the nature of food item, lighting sources or computer monitor. Manufacturers may update packaging or change seasonally any time.
Bianco White Truffle Oil - ITALY
Have a Question?
Description
Bianco White Truffle Oil of Italy
Use it in eggs, appetizers, soups, pasta, vinaigrette, over pizza, risotto, cooked vegetables, cooked fish.
Truffle Oil can aid in weight loss, regulate blood sugar, and promote healthy skin. Rich in antioxidants. 
REGION:                    Italy
BRAND:                     Bianco
PACKAGING:              Bottle 
STORAGE:                  Cool, dark, cabinet                    

SIZE:                           8.4 fl oz.