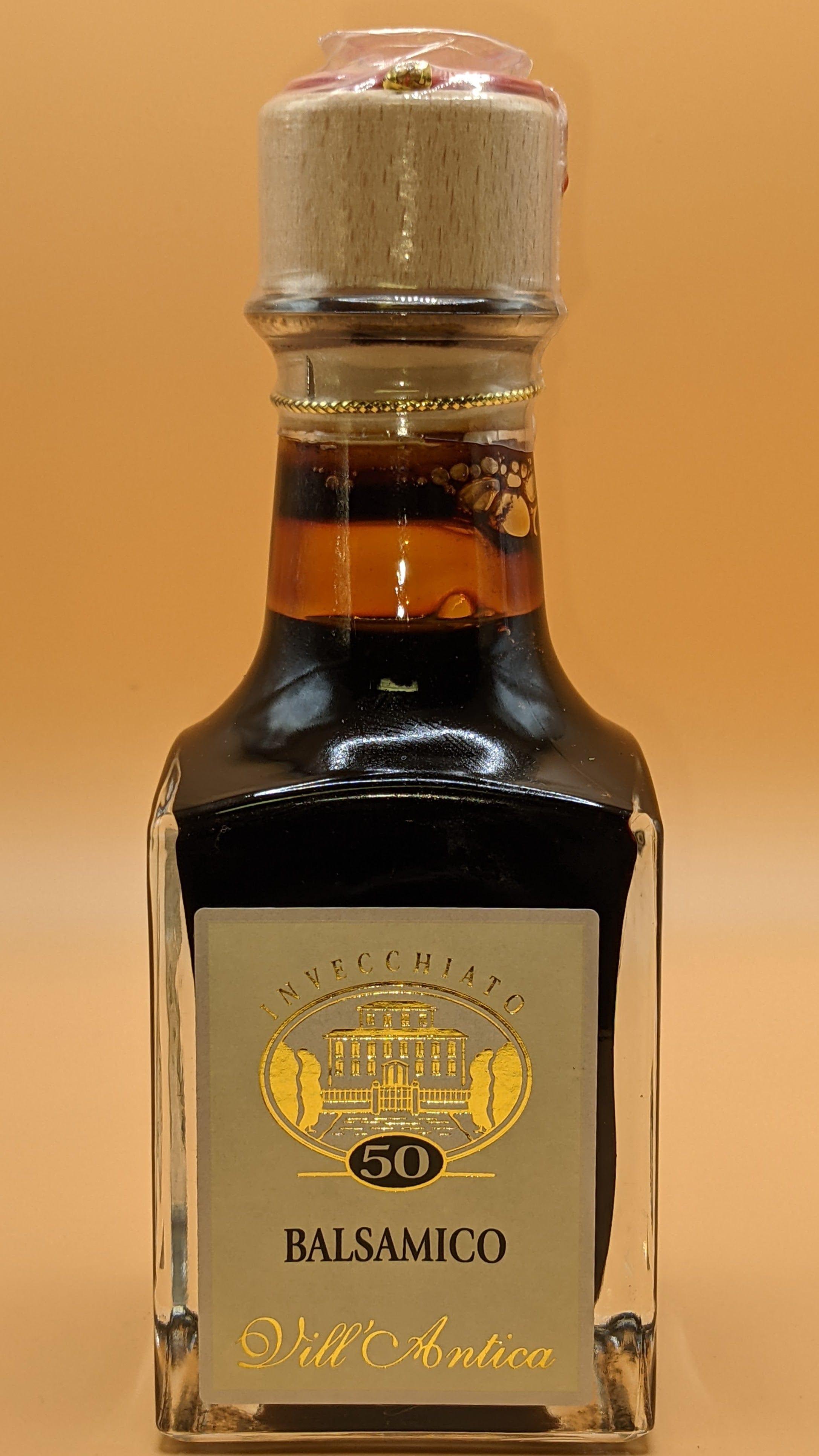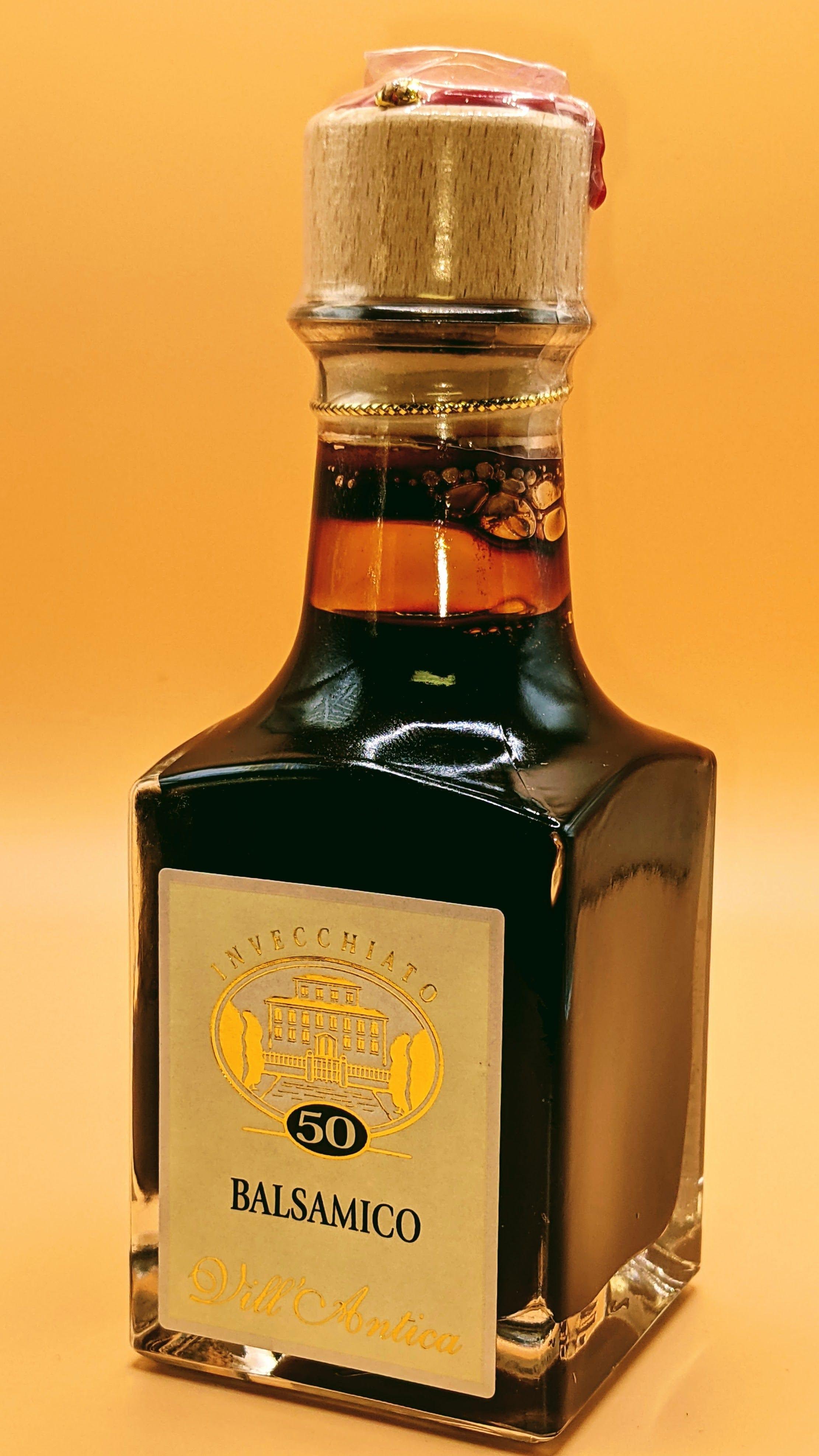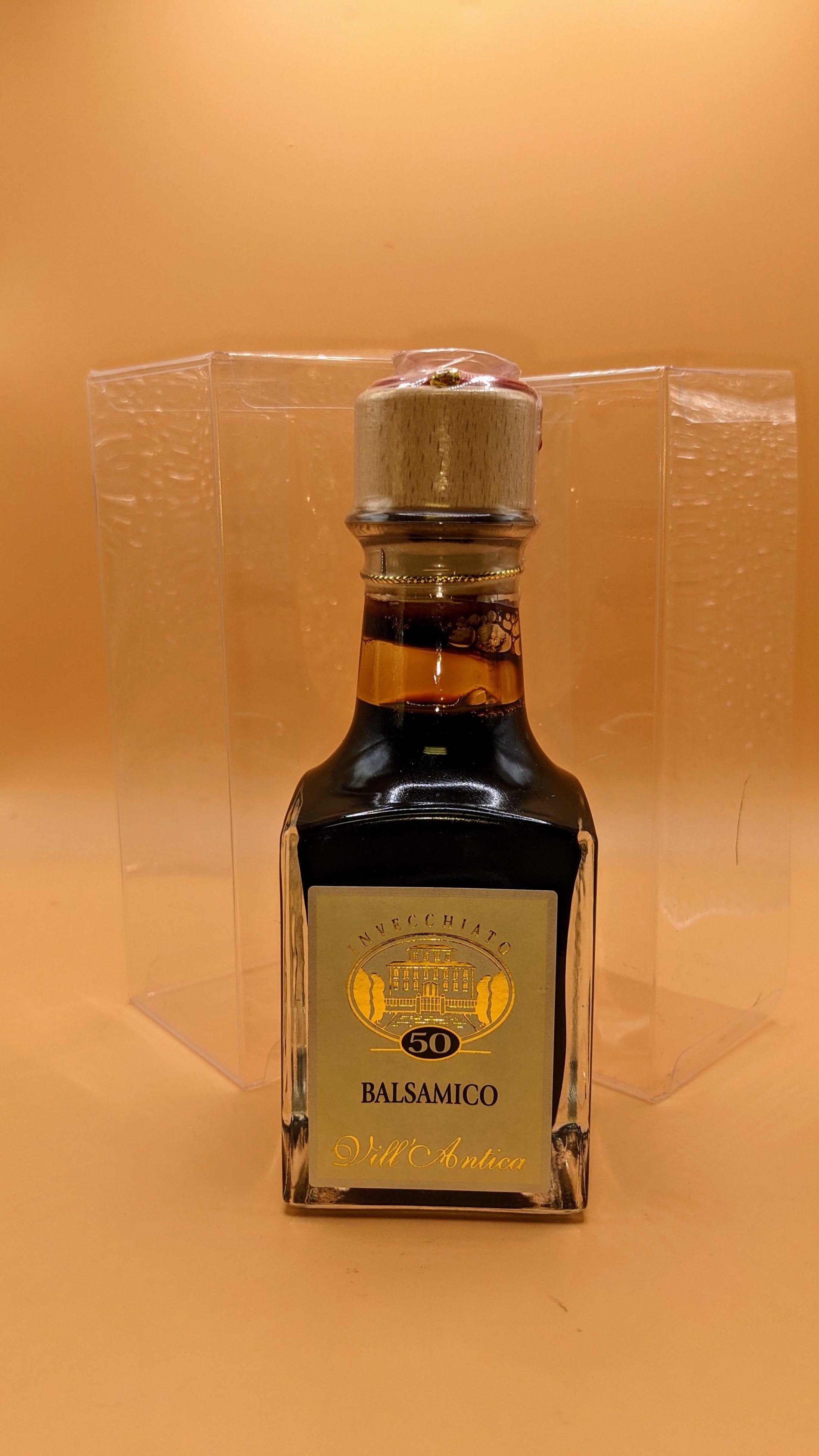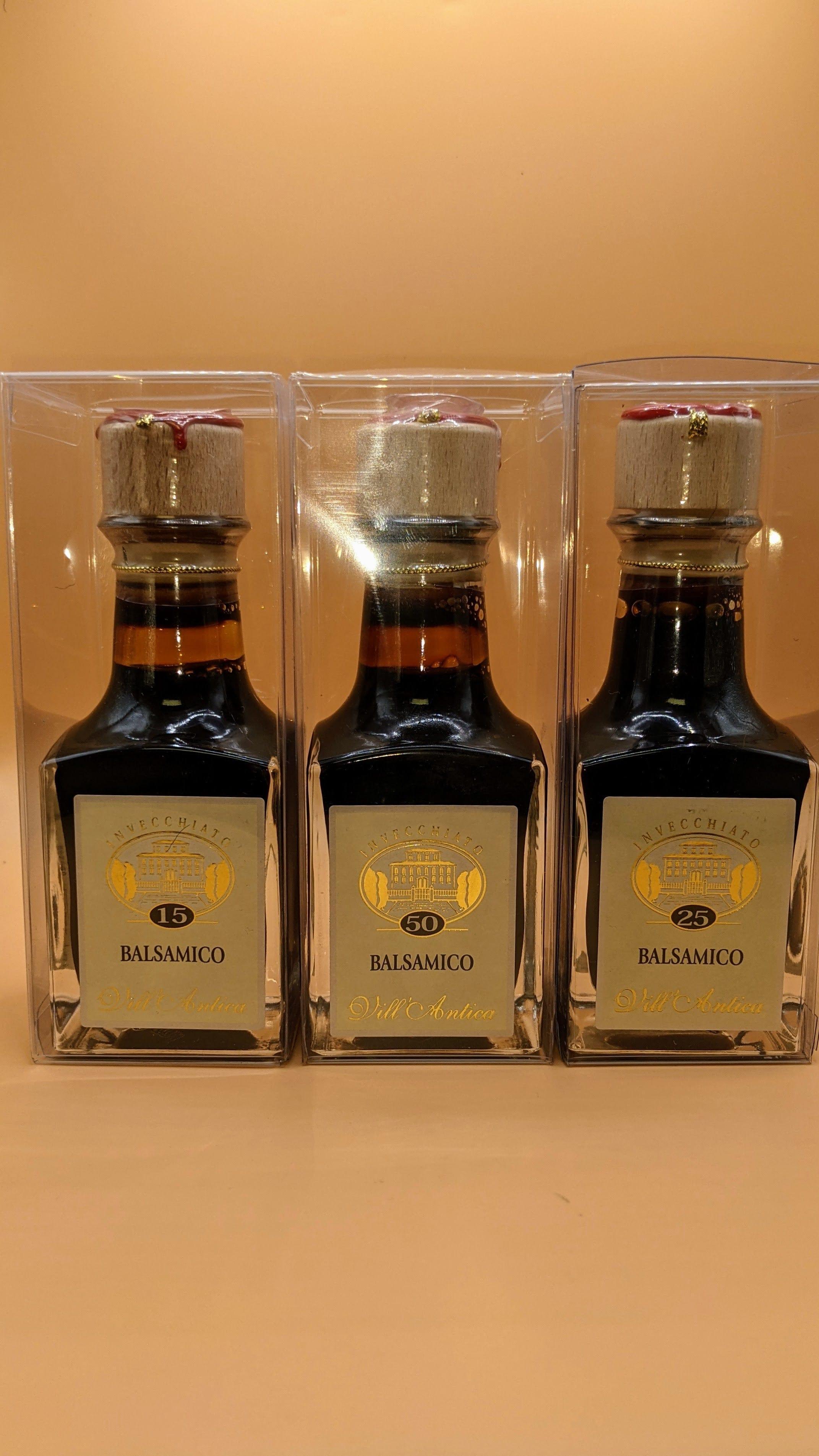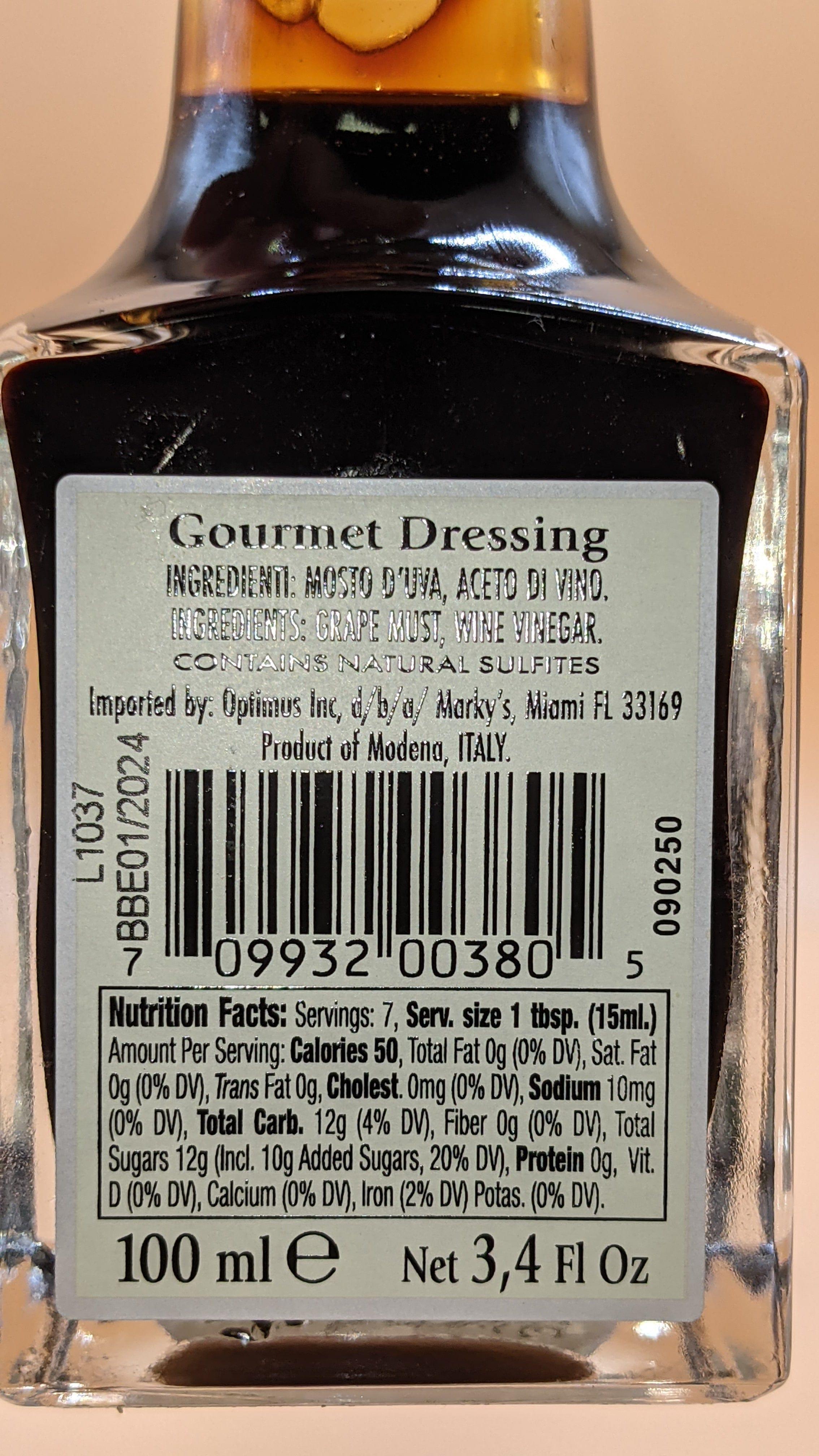 Products may slightly vary due to the nature of food item, lighting sources or computer monitor. Manufacturers may update packaging or change seasonally any time.
Vill'Antica Balsamico Modena Italy Aged 50 Years, 3.4oz
Have a Question?
Description
READY TO SEDUCE YOUR TASTEBUDS?
What comes to mind when you think of balsamico aged 50 years?
Vill'Antica balsamico comes from Modena, Italy, where the world's most distinguished balsamico is traditionally produced from hand-picked grapes. These grapes are gently pressed for fermentation to begin, then cooked and transferred to wooden barrels for brilliant flavors to mature over time. While fifteen years are enough for a rich balsamico, true foodies appreciate a bolder and more intensified taste that takes twenty-five or even fifty years to capture.
From appetizers to desserts, here are some great ways to enjoy balsamico:
Drip it over your veggies, pasta, and grilled meats.
Top it on your Parmigiano Reggiano cheeses and pestos.  
Drizzle it over fruits and frozen desserts. 
Dressing for Caprese or other salad. 
Use a few drops as a digestive after meals.
Gift it to a foodie.
Create a vinegar collection. ​
REGION:                    Modena, Italy
BRAND:                     Vill'Antica    
SHELF LIFE:               Indefinite
STORAGE:                 Dark, cool & dry (cabinet / pantry). Lid tight. 
CONTAINER:             Glass 
SIZE:                          3.4oz
INGREDIENTS:          Grape Must & Wine Vinegar