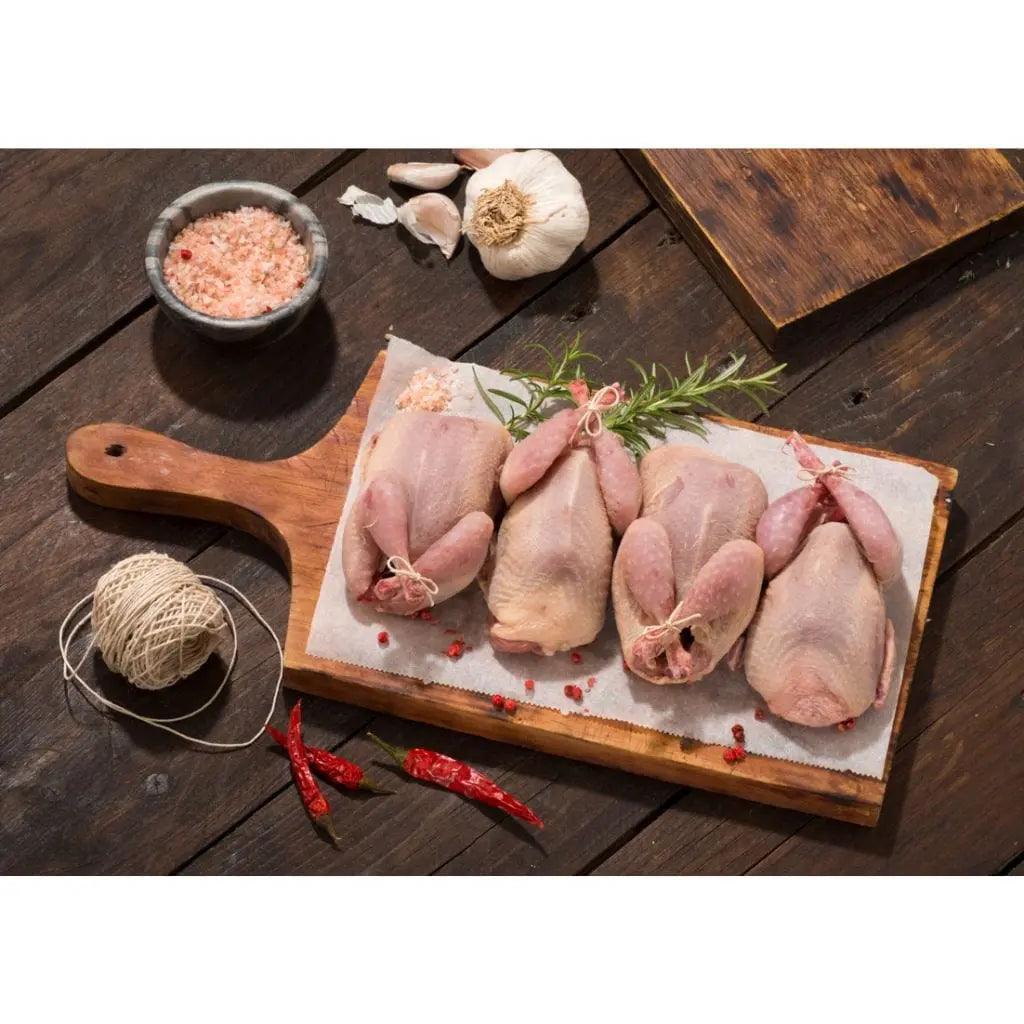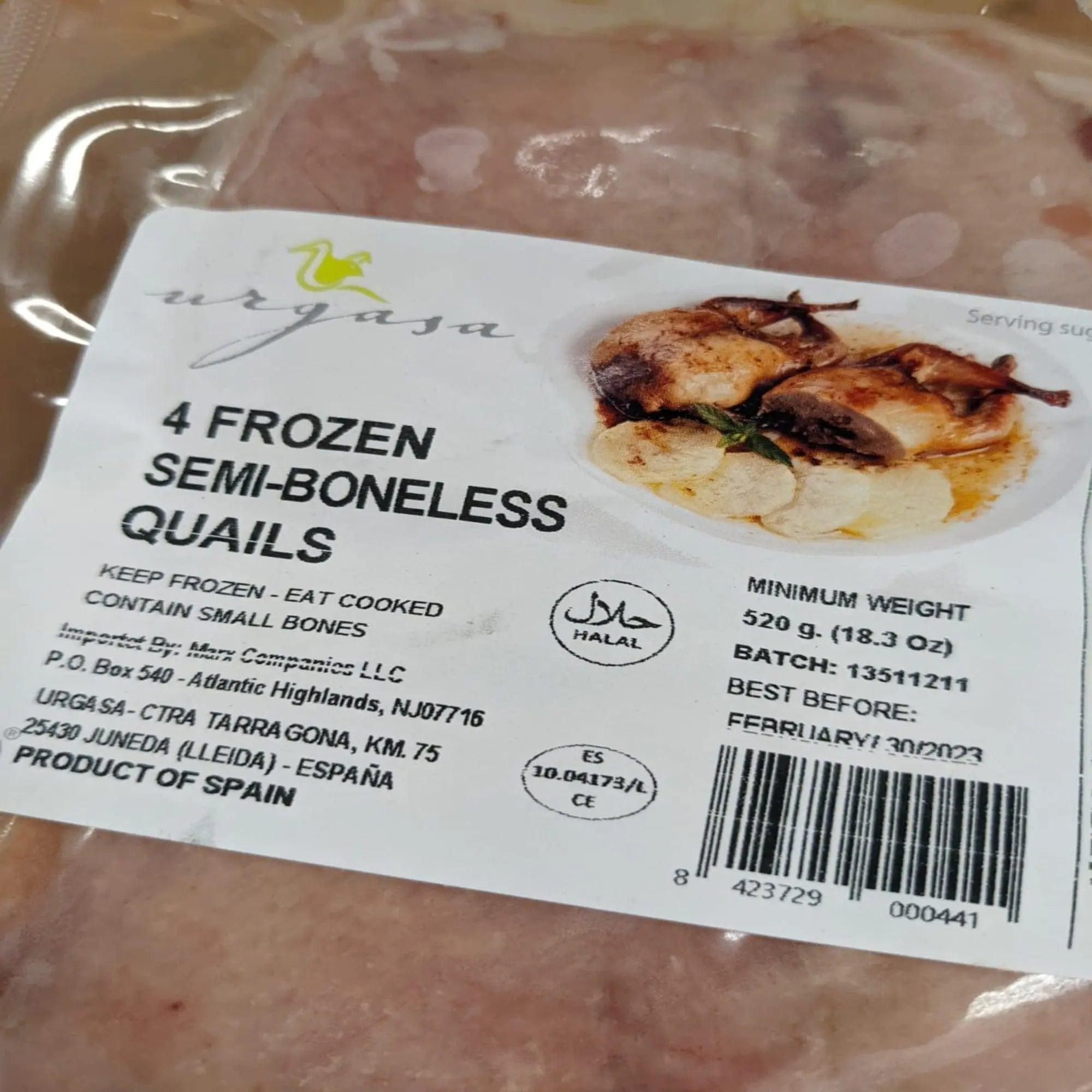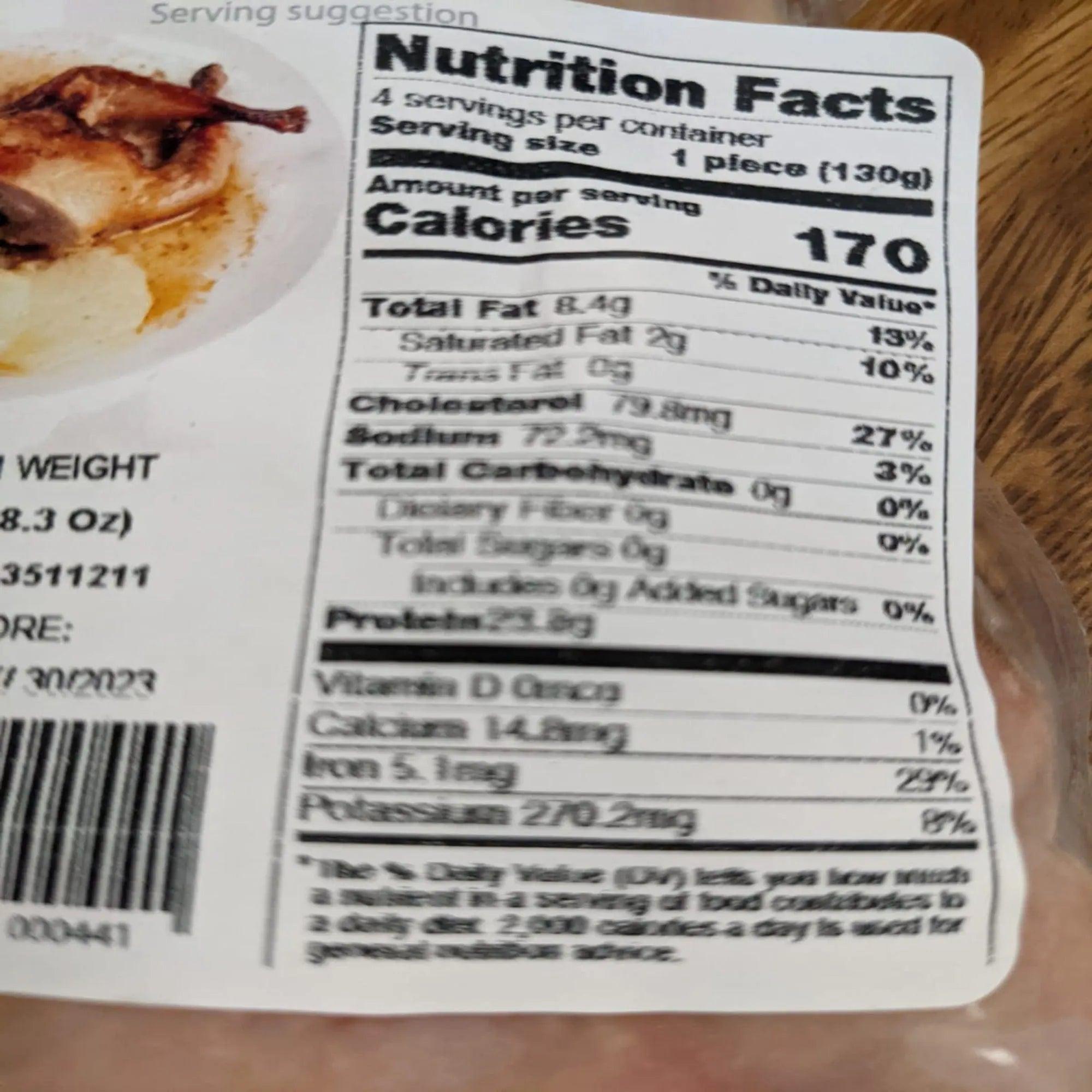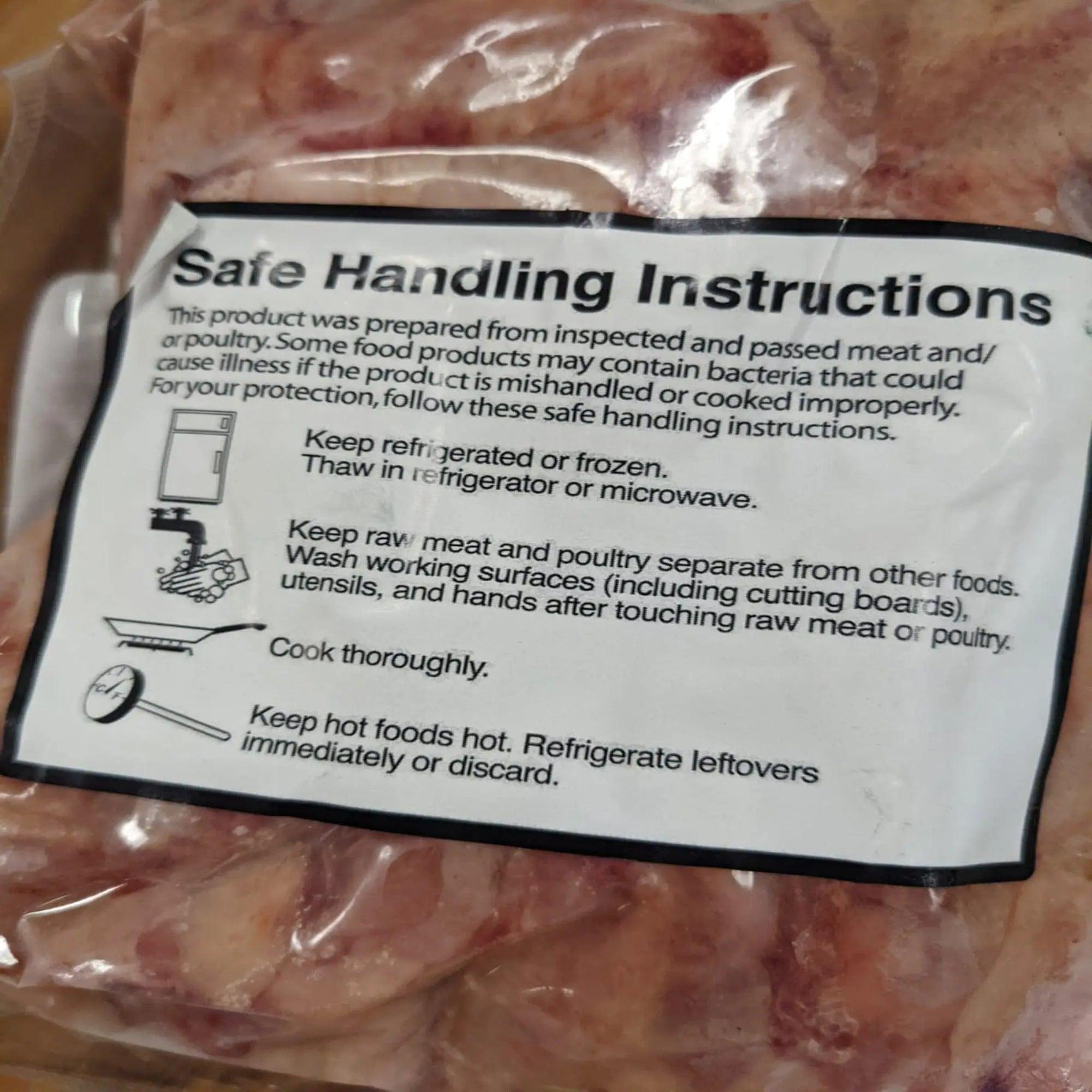 Products may slightly vary due to the nature of food item, lighting sources or computer monitor. Manufacturers may update packaging or change seasonally any time.
Quail 4-Pack Semi-Boneless - SPAIN
Regular price
$40.00
$35.99
Subscription • Save
NOTE: All perishable products ship overnight by default. Overnight shipping comes with a premium price. Here's how to get FREE shipping. CLICK HERE
 Introduce your taste buds to a whole new world of flavor. 
Our Semi-boneless quail is a delicious European specialty.  The Spanish Quail Meat is juicy and tender, dark red in color with a mild taste.  Quail are the original "cage-free" poultry. Wild and free-roaming, semi-boneless Quail from Spain taste deliciously roasted or used in your favorite recipes. It has a rich, gamy flavor and is an excellent choice for roasting or braising in red wine.
  The perfect treat for a delicious omelette, pepper and onion stir fry, or any other recipe that calls for quail. Traditional Spanish cooking allows you to enjoy succulent semi-boneless quail with a crispy skin. They're quick and easy to prepare, so you can have your kitchen smelling wonderful in no time.
  The Urgasa Quail is a mild-flavored semi-boneless quail that provides a delicious option for your dinner. This four-pack of quail will give you enough to feed your guests or family with ease. Delicious on their own or served with one of our delicious sauces, these quail are sure to be a hit at your next party.
Specifications:
| | |
| --- | --- |
| Vendor | Urgasa |
| Packaging | Vacuum Bag |
| Storage Type | frozen |
| Shipping | The product is perishable and will be shipped via Overnight Shipping |
| Size | 4 quails (approx 40z / 113g each quail) |