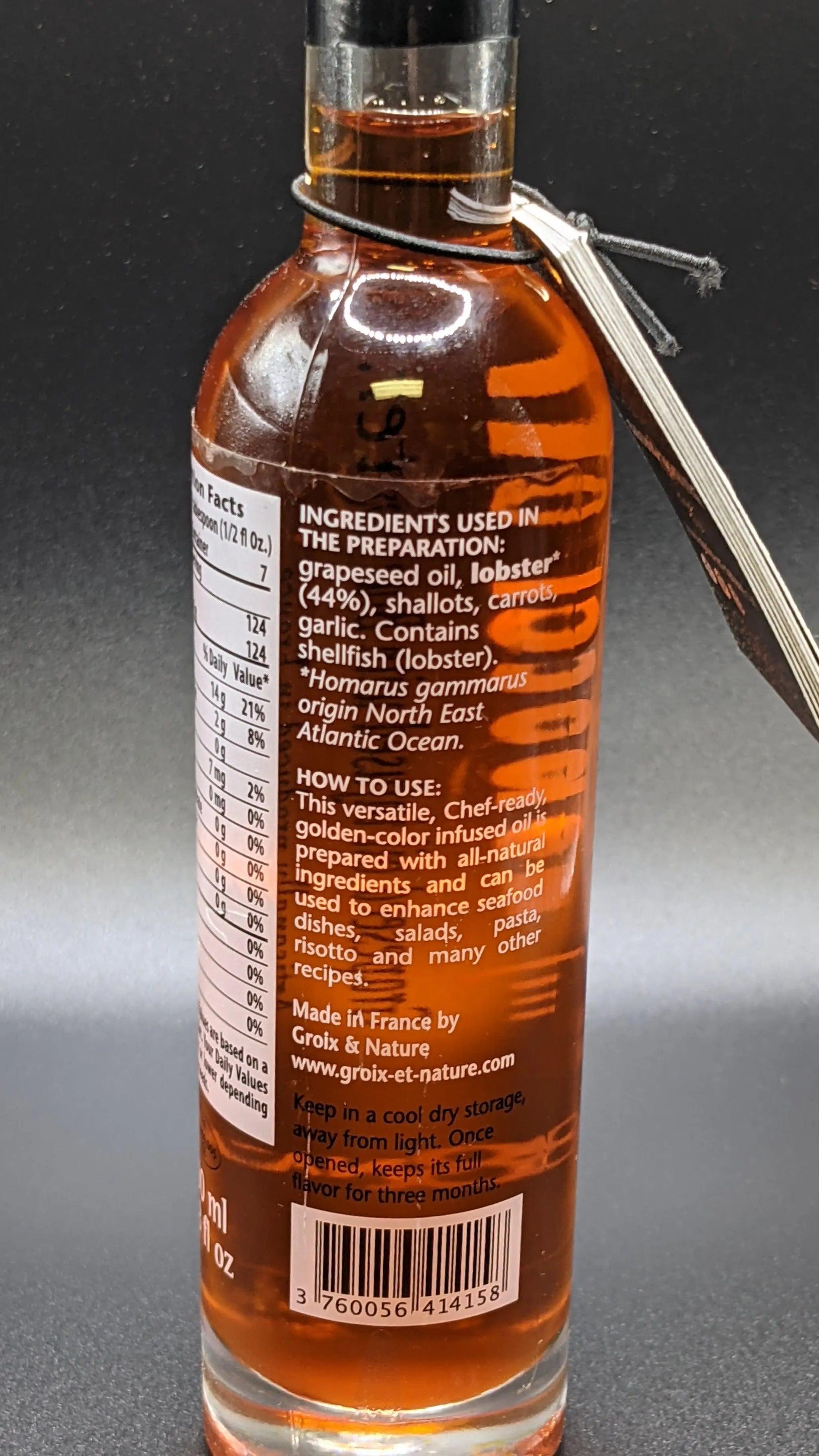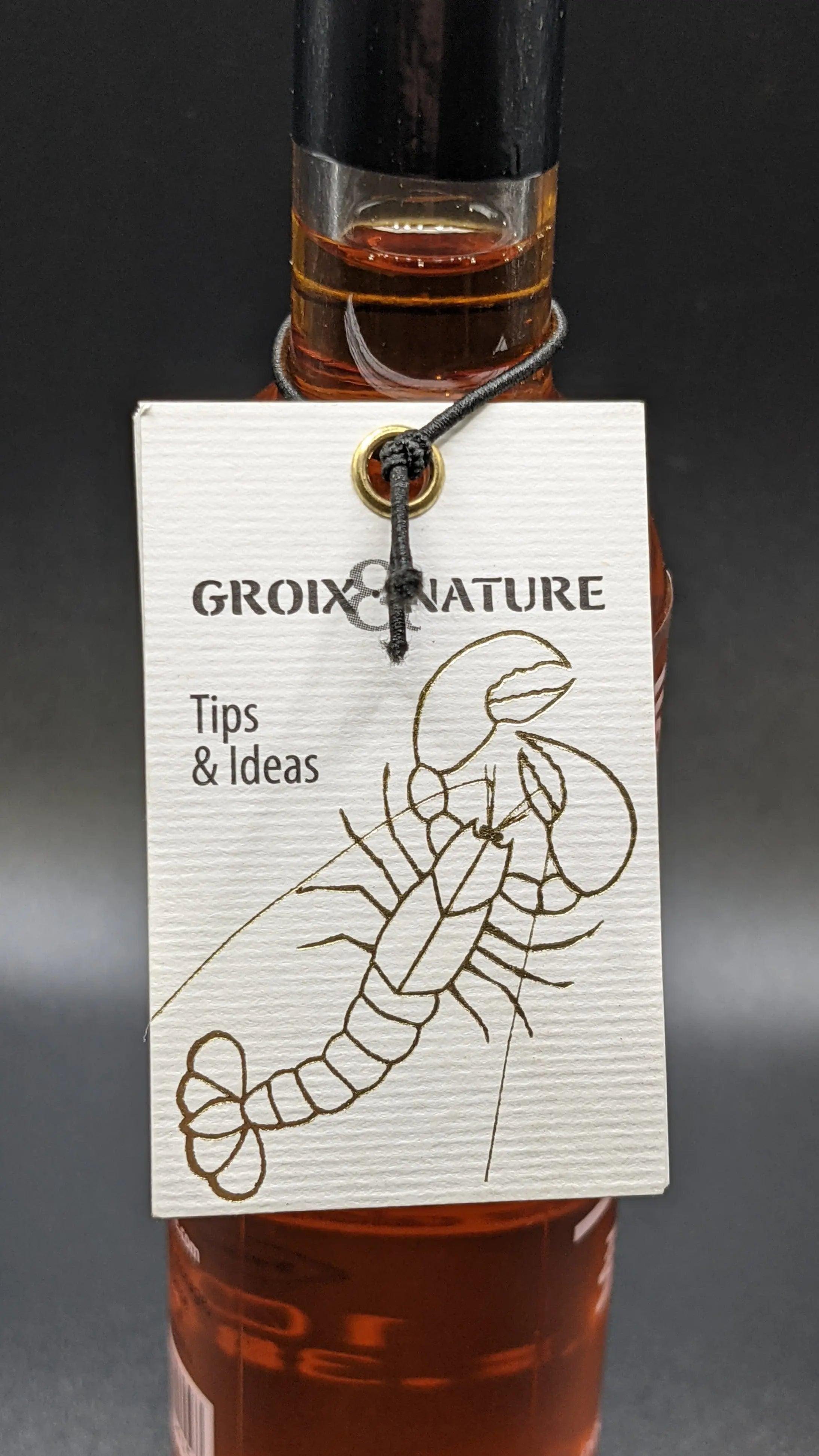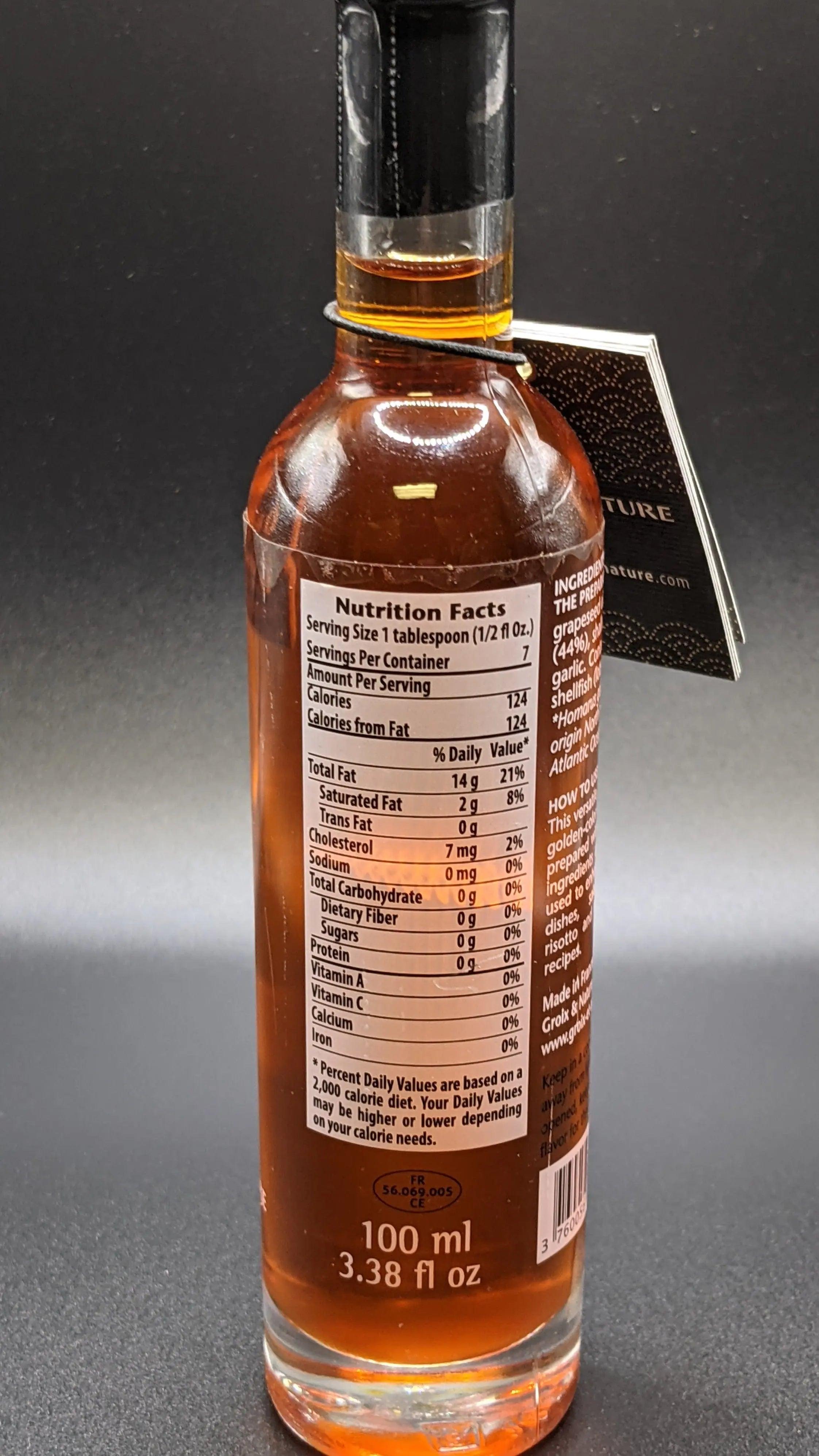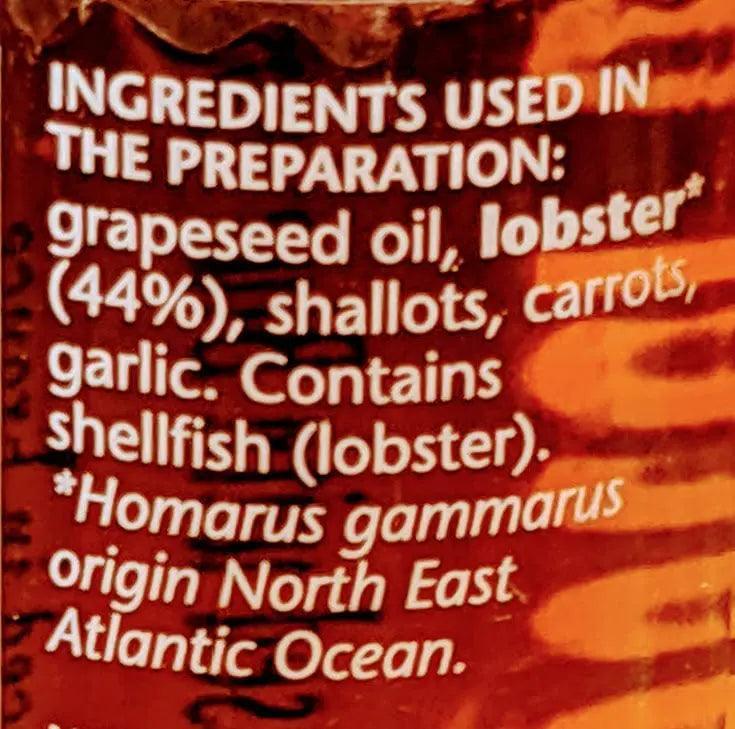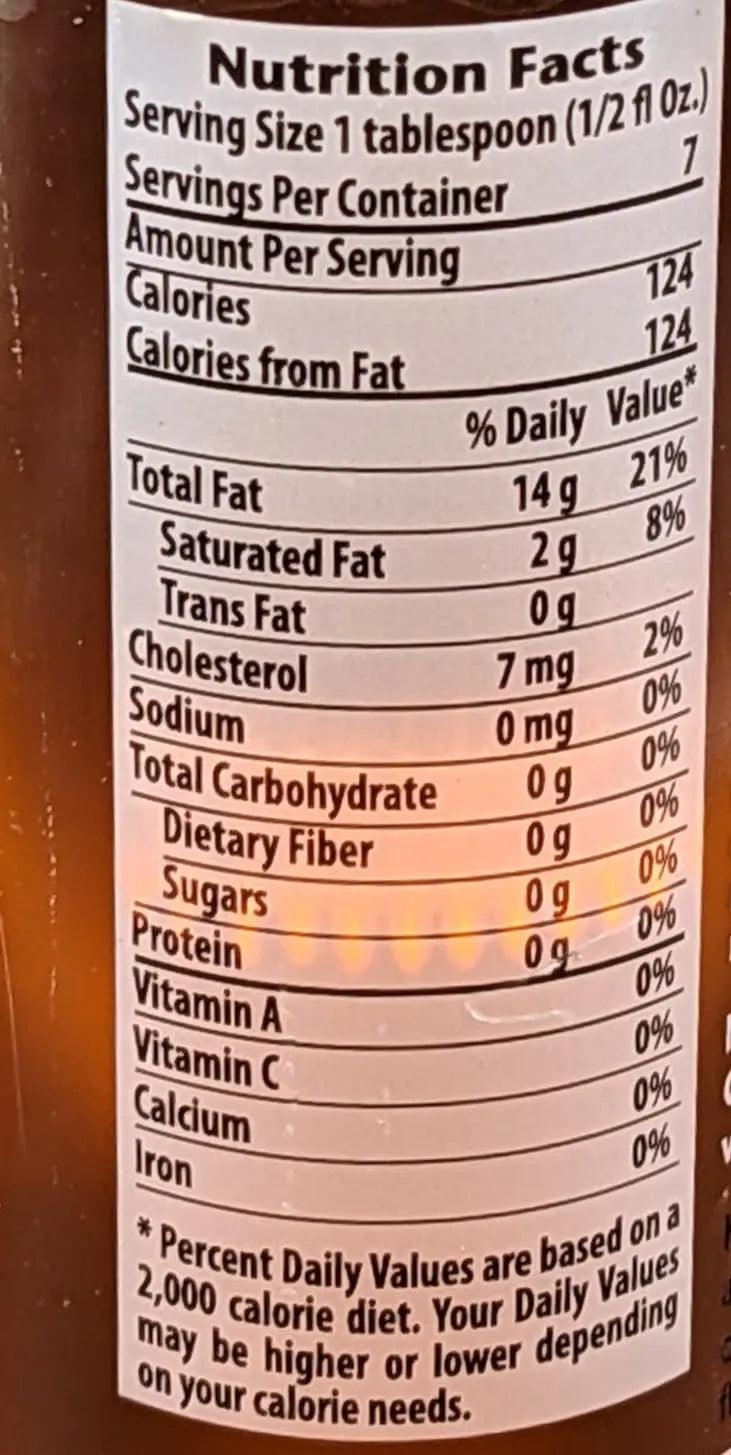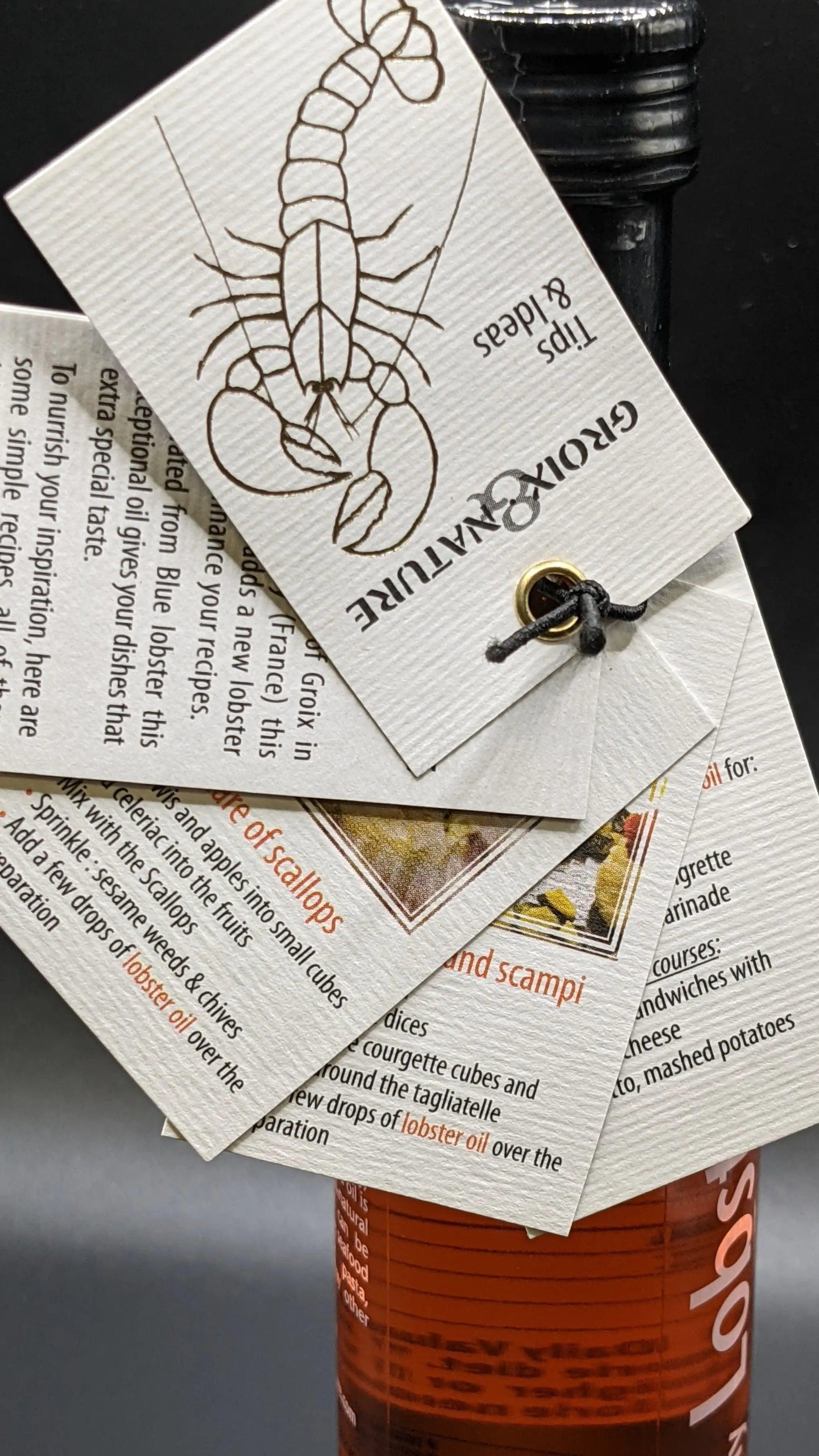 Products may slightly vary due to the nature of food item, lighting sources or computer monitor. Manufacturers may update packaging or change seasonally any time.
Groix & Nature Lobster Oil France
Have a Question?
Description
Finish seafood dishes and fish entrees with this all-natural, aromatic oil from France. A brilliant golden-colored infusion of lobster, shallots, carrots, and garlic makes this oil a must if you enjoy seafood at its best. A chef's pick and a great addition to your natural gourmet pantry. 
Can also be used to enhance the flavor of salads, pasta, risotto, bisques, and more. 
REGION:                  France
BRAND:                   Groix-&-Nature
INGREDIENTS:         Grapeseed Oil, lobster, shallots, carrots, garlic
COLOR:                    Golden
CONTAINER:            Glass 
SIZE:                         3.38 oz.
SUGGESTIONS:       Shake before using
STORAGE:                Cool, dark cabinet
LIFE:                         Three months after opening