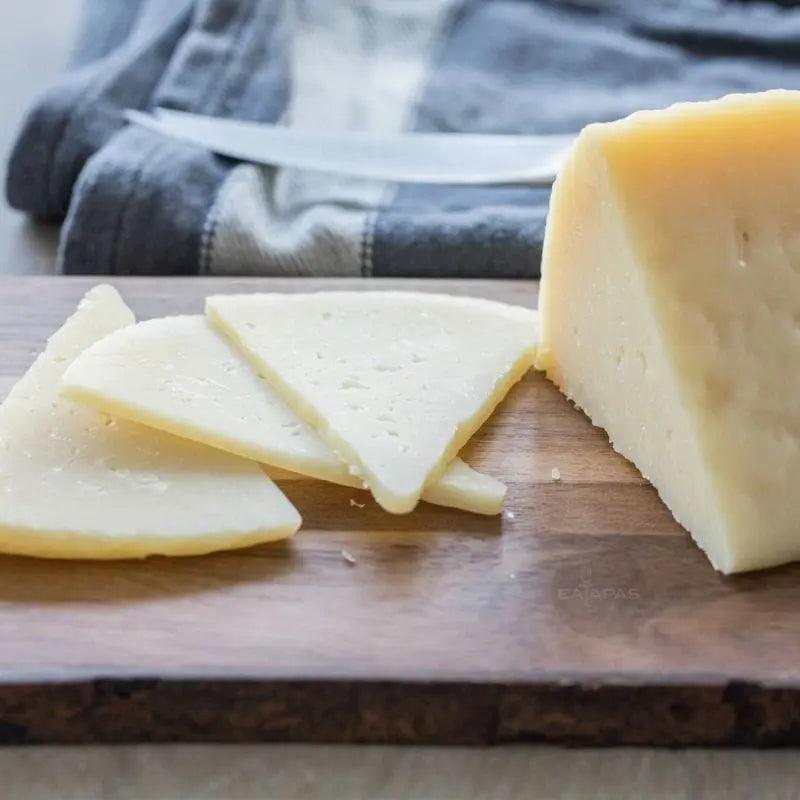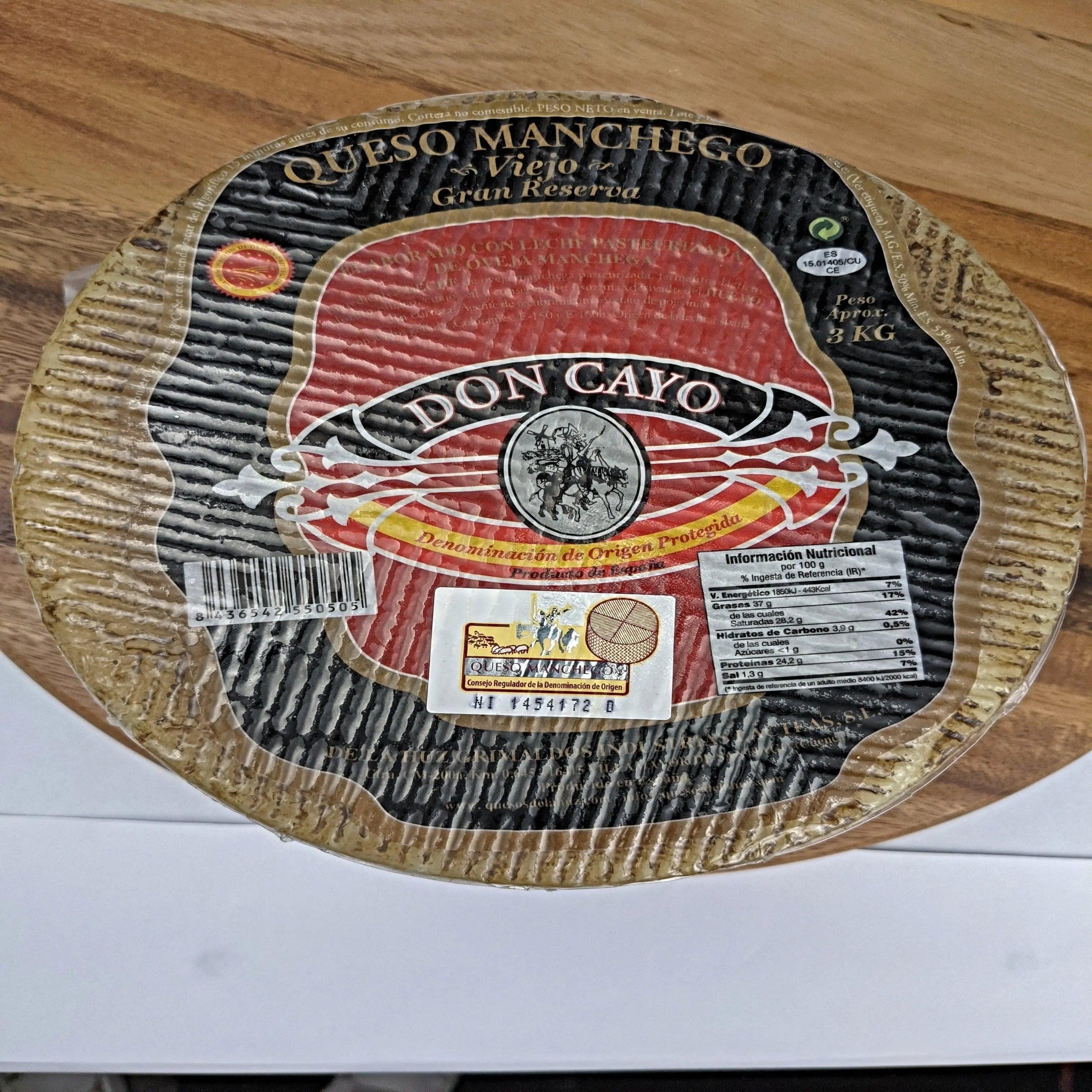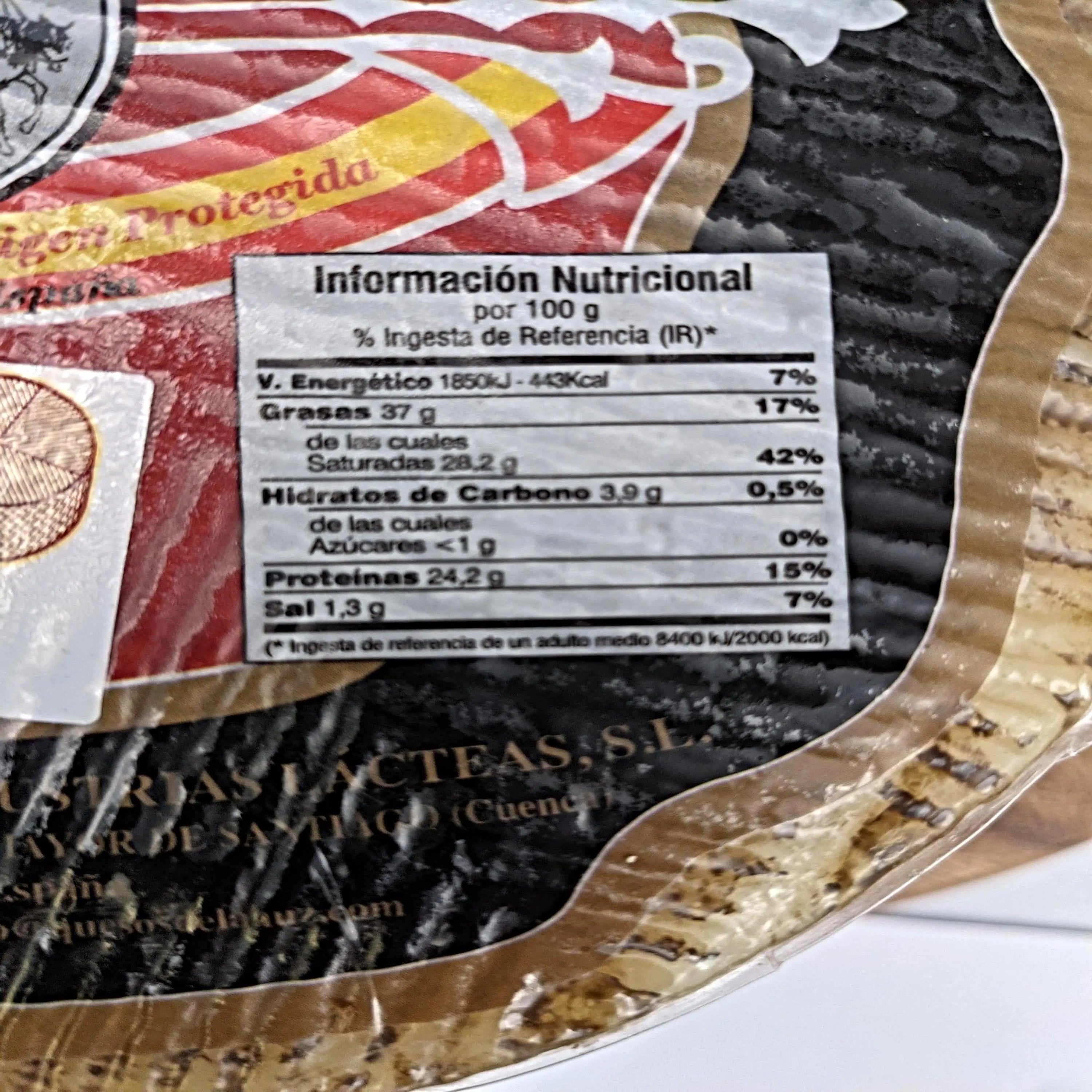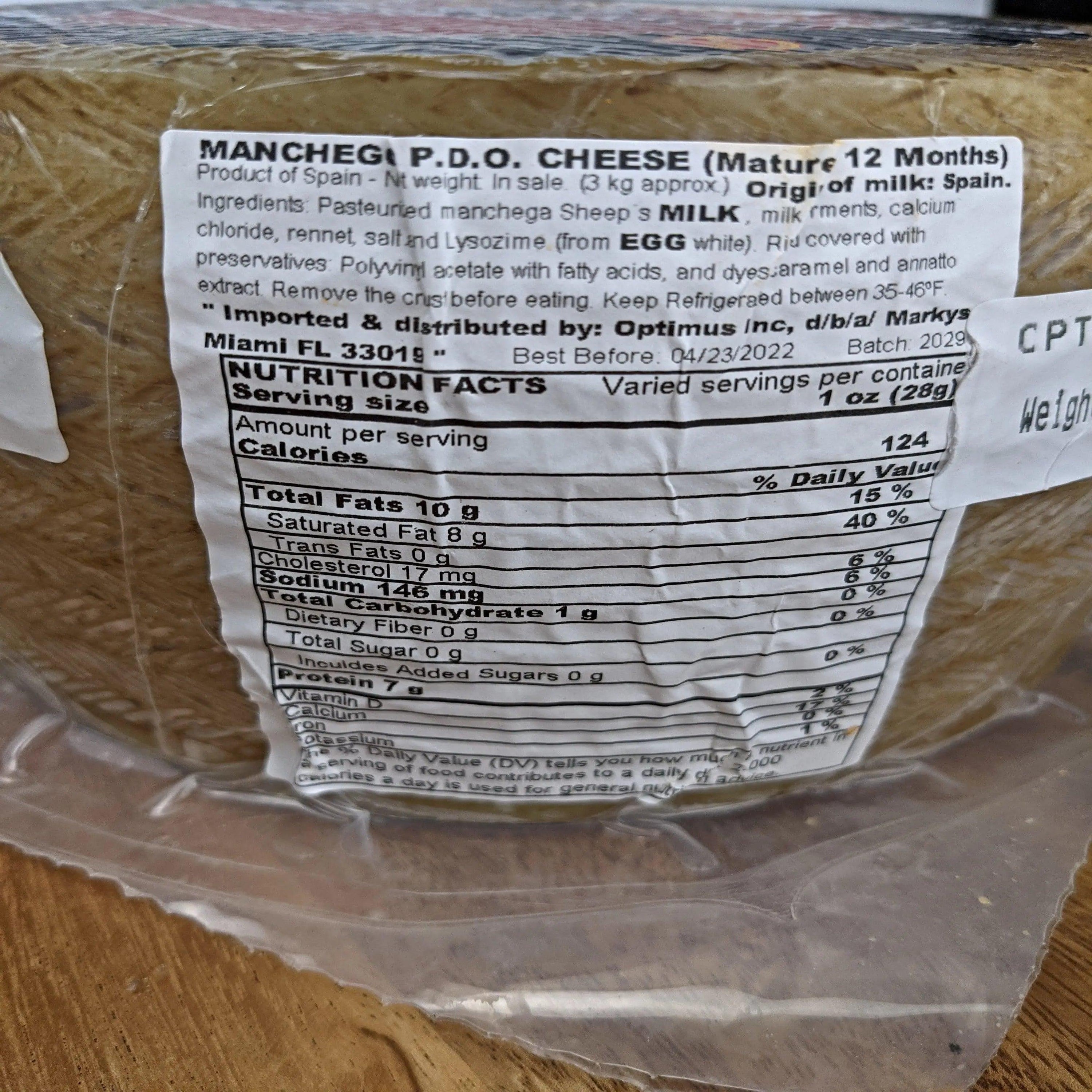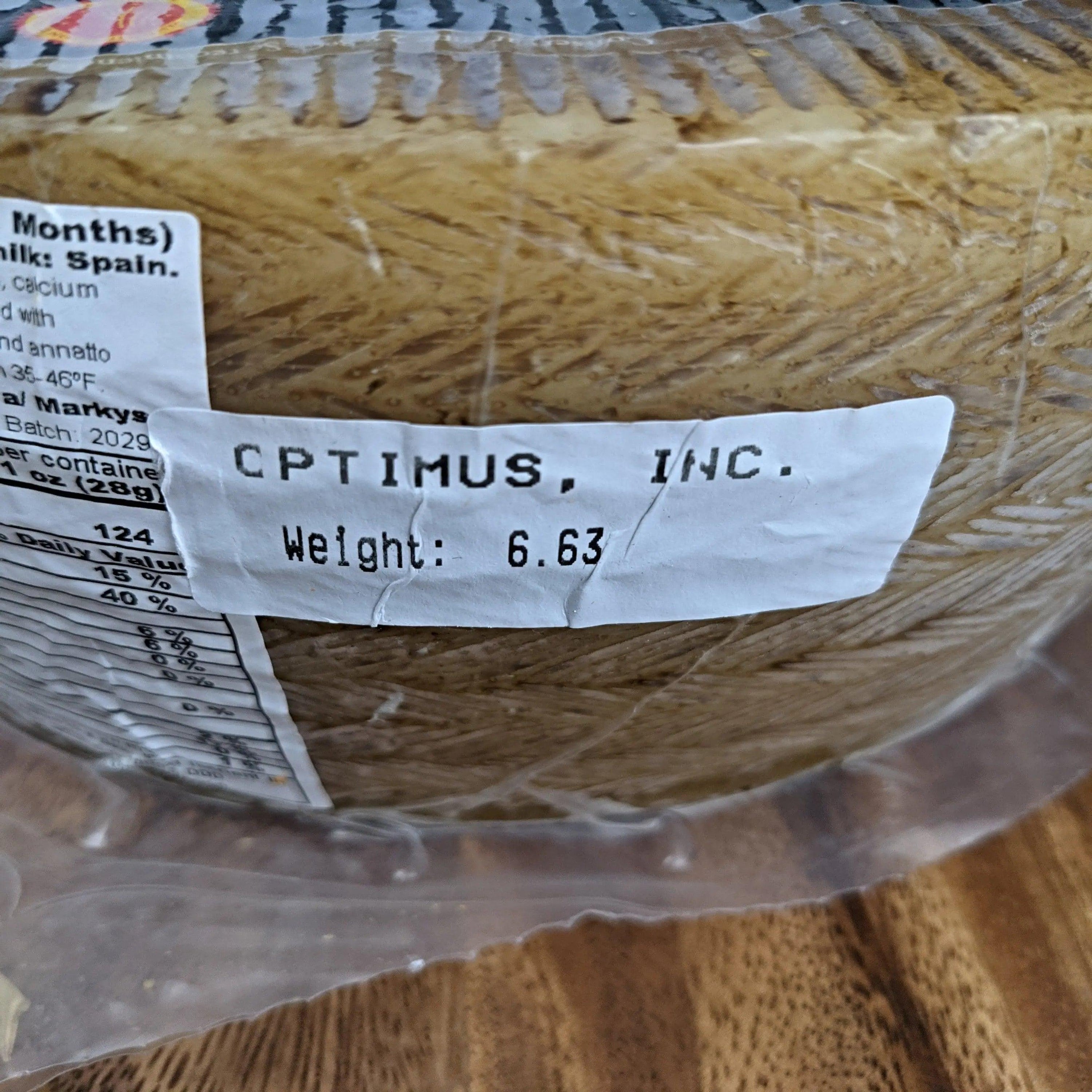 Products may slightly vary due to the nature of food item, lighting sources or computer monitor. Manufacturers may update packaging or change seasonally any time.
Manchego Sheep Cheese Aged 9 Months - SPAIN
NOTE: All perishable products ship overnight by default. Overnight shipping comes with a premium price. Here's how to get FREE shipping. CLICK HERE
Have a Question?
Description
Viejo DOP Spanish Sheep Cheese is an engaging cheese that has the freshest, tangiest taste that's perfect for any occasion or snack. Manchego Cheese is made from fresh-scented sheep's milk. This full-bodied cheese is the ultimate addition to your next party or snack table. It can be enjoyed on its own, paired with fresh vegetables and crackers, or served with exotic fruits. MANCHEGO VIEJO DOP SPANISH SHEEP CHEESE IS AGED 9 MONTHS. 
Spanish Sheep Cheese is perfect for any cheese lovers out there! This cheese is produced in the traditional manner in rural Spain. It has undergone strict controls to ensure it meets the highest standards of product quality. High in protein, fat content, and calories, Viejo DOP is perfect for use in cooking where it adds depth of flavor and richness. It is also ideal in salads, cheeseboards, or eaten simply on its own.
Origin:                Spain
Packaging:         Wrap
Net Weight:       7.9 lb
Texture:              Semi-hard
Type of milk:      Sheep
Manufacturer:    Fromage Marquis