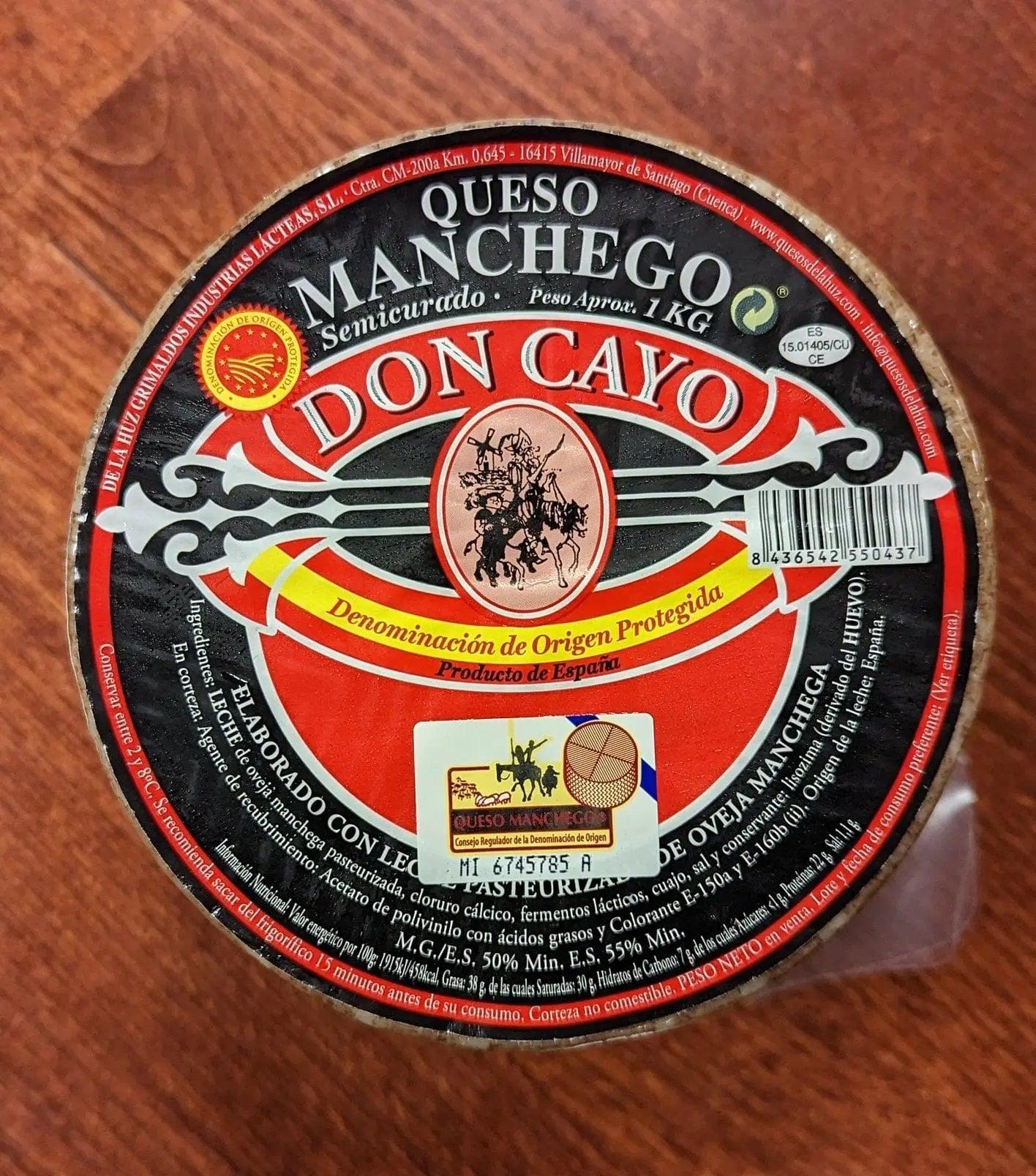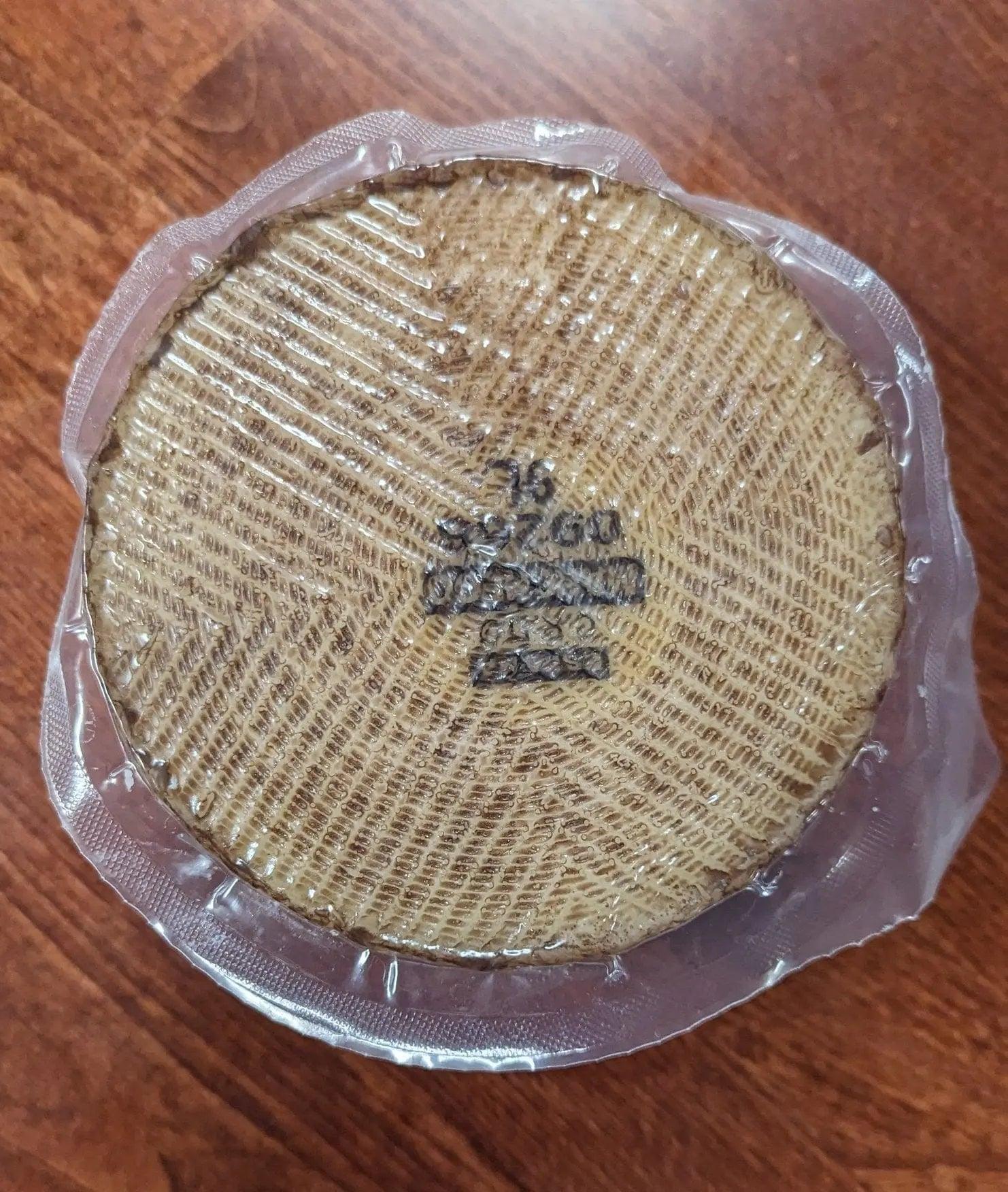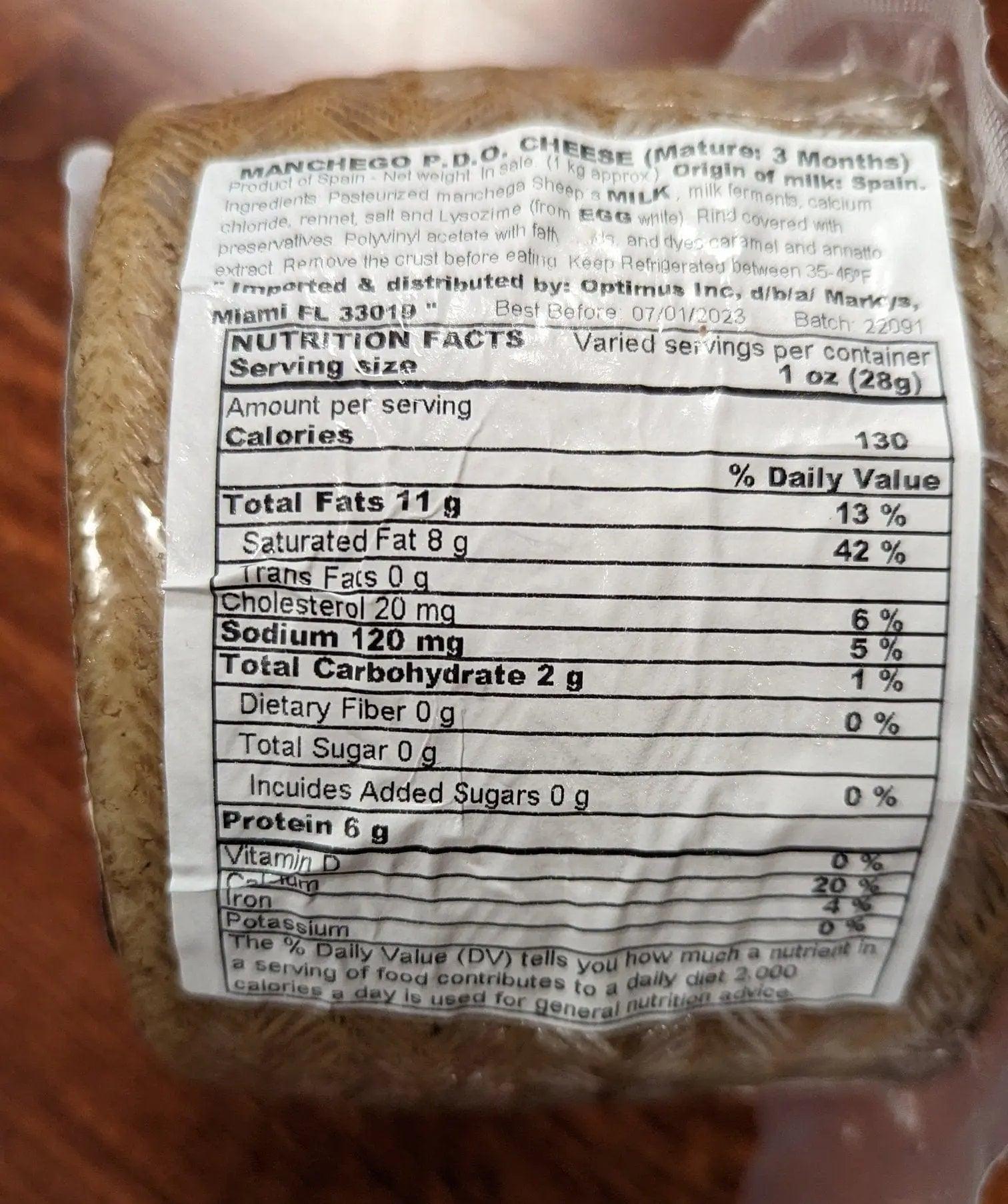 Products may slightly vary due to the nature of food item, lighting sources or computer monitor. Manufacturers may update packaging or change seasonally any time.
Manchego Cheese, Aged 3 months - SPAIN
NOTE: All perishable products ship overnight by default. Overnight shipping comes with a premium price. Here's how to get FREE shipping. CLICK HERE
Have a Question?
Description
Discover the Rich History and Flavor of Manchego Cheese: A Spanish Delight
🎉 Introducing Manchego cheese: a delicious and versatile cheese that originated in the La Mancha region of Spain. This cheese is made from the milk of Manchega sheep 🐑 and has a unique flavor and texture that is sure to impress. Whether you're a cheese connoisseur or simply looking for a tasty snack, Manchego cheese is the perfect choice. 🧀
Manchego cheese has a long and fascinating history that dates back to the Roman Empire. It was originally made by shepherds in the La Mancha region of Spain, who used the milk of their Manchega sheep to create a hard cheese that could be stored for long periods of time. Over time, Manchego cheese became a popular food in Spain and is now recognized as one of the country's most iconic cheeses. 🏰
Not only is Manchego cheese delicious, but it is also packed with nutrition. It is a great source of protein 💪, calcium, and phosphorus, which are essential for maintaining strong bones and muscles. It also contains vitamins A and B12, which are important for maintaining healthy skin and eyesight. Manchego cheese is also low in lactose, making it a great option for those who are lactose intolerant. 🌿
Manchego cheese is a versatile cheese that can be enjoyed in a variety of ways. It is delicious on its own, but can also be used in a variety of recipes. Try pairing it with sliced cured meats 🍖, olives, and crusty bread 🥖 for a traditional Spanish-style appetizer. It also pairs well with fresh fruits 🍎 and nuts 🥜 for a healthier snack option. Manchego cheese can also be melted and used in quesadillas 🌮, grilled cheese sandwiches 🥪, and other dishes that call for a melty cheese. 🍴
Manchego cheese is a great addition to any cheese board 🧀 or charcuterie platter, and is perfect for entertaining guests. It pairs well with a variety of wines 🍷, including reds, whites, and sherries. It is also a great cheese to serve at parties and gatherings, and is sure to be a hit with your guests. 🎉
In conclusion, Manchego cheese is a delicious and nutritious cheese that is perfect for any occasion. Whether you're enjoying it on its own, in a recipe, or as part of a cheese board, this Spanish delight is sure to impress. So, next time you're looking for a tasty and healthy snack, give Manchego cheese a try! 🧀👌
Keep refrigerated to serve fresh. If you have a large piece of Manchego cheese, you can cut it into smaller portions and freeze it for later use. However, freezing can affect the texture of the cheese, so it is best to use frozen Manchego cheese in cooked dishes rather than as a standalone snack or ingredient in a cheese board.
Remove crust before eating. 
| | |
| --- | --- |
| Type | Manchego D.O.P. 3 months- sheep milk |
| Storage  | Refrigerate between 35-46F |
| Weight | 2.-2.4 lb / 0.9-1.1 kg |
| Vendor | Campo Mancha |
| Origin | Spain |