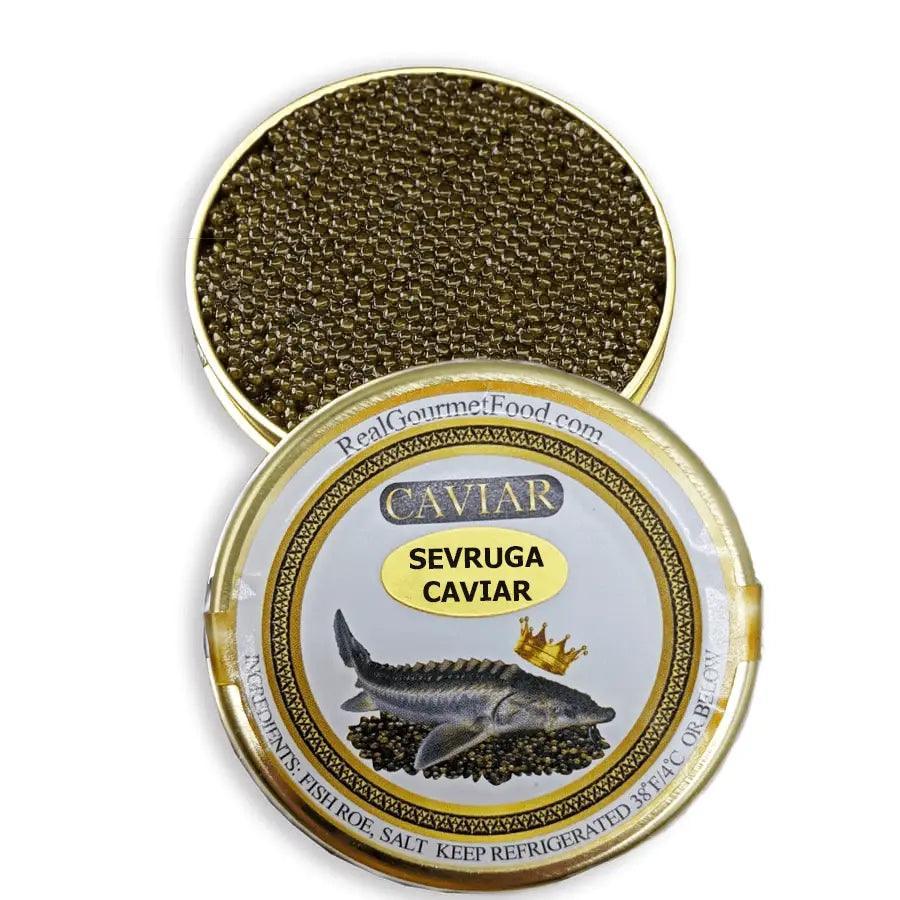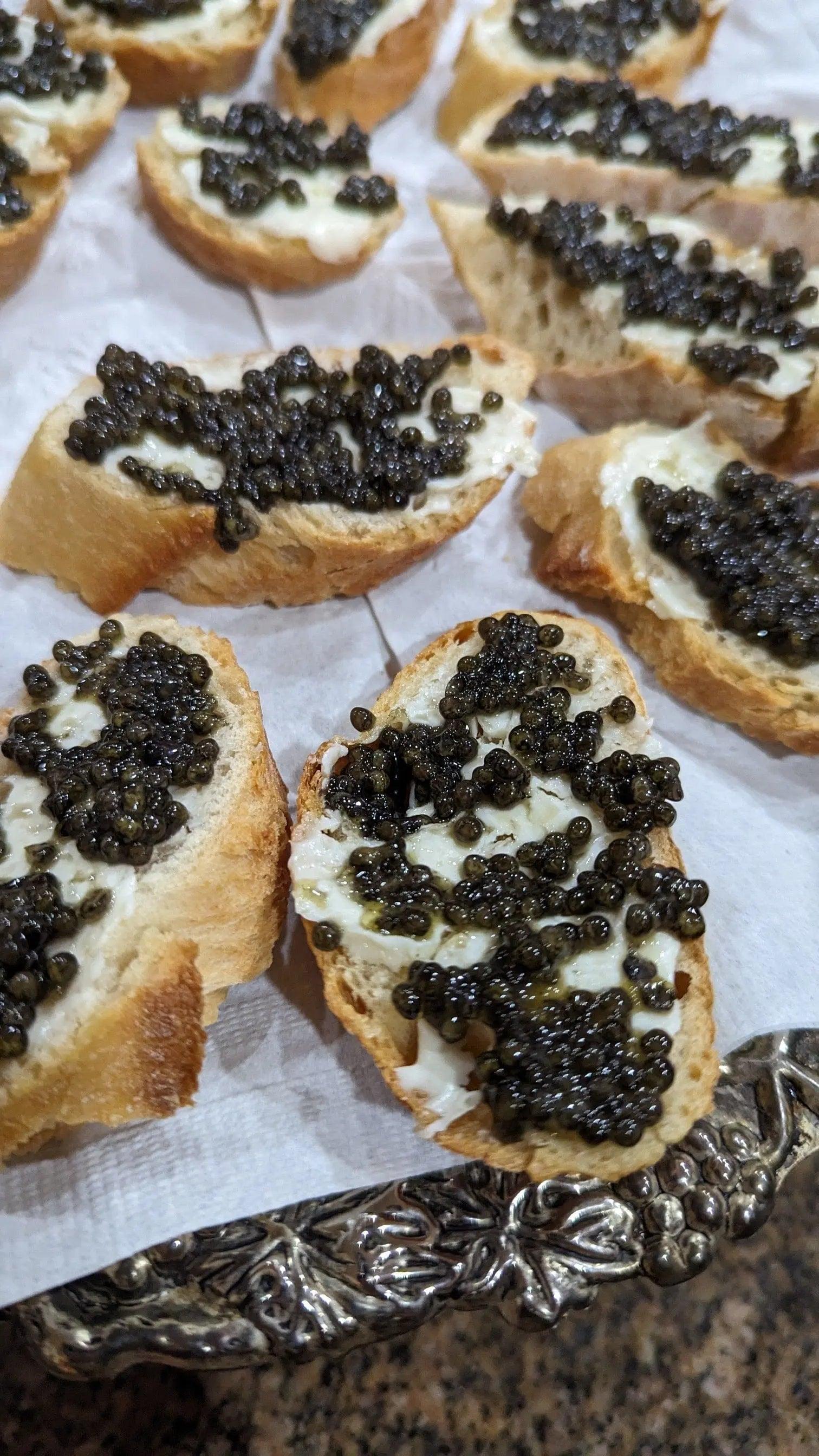 Products may slightly vary due to the nature of food item, lighting sources or computer monitor. Manufacturers may update packaging or change seasonally any time.
Sevruga Caviar - Romania
Regular price
$132.00
$110.00
Subscription • Save
Buy more, save more per ounce!
$110.00 / oz
NOTE: All perishable products ship overnight by default. Overnight shipping comes with a premium price. Here's how to get FREE shipping. CLICK HERE
Have a Question?
Description
🐟🥚🐟 Introducing our delicious Sevruga Caviar! 🥚🐟🥚
Our Sevruga Caviar is a true delicacy with smooth flavor, sustainably farmed in Romania, ensuring the highest quality product.
🧂 Using the Malossol technique, our caviar is lightly salted to enhance its natural flavor without overpowering it.
🐟 Sevruga Caviar is known for its small, delicate pearls and distinctive nutty taste. Its scientific name is Acipenser stellatus.
🍽️ Serve our Sevruga Caviar on a bed of crushed ice, with toast points or blinis and a dollop of crème fraîche.
🍴 For the ultimate caviar experience, enjoy our Sevruga Caviar straight from the spoon.
🍾 To complement the rich, buttery taste of our caviar, we recommend pairing it with a dry champagne or a crisp white wine.
Sevruga caviar has a long and storied history. The Sevruga sturgeon, which is the source of the caviar, is native to the Caspian and Black Sea regions, and has been valued for its caviar for centuries.
In the early 20th century, Sevruga caviar was highly prized and considered one of the most expensive and luxurious foods in the world. It was a favorite of royalty and the elite, and was often served at grand banquets and special occasions.
Despite its history and popularity, Sevruga caviar is now considered a delicacy due to its limited availability and high cost. Nevertheless, it remains a favorite among caviar connoisseurs for its delicate texture and nutty flavor.
| | |
| --- | --- |
| Genetic Name |  Acipenser stellatus |
| Thaw:  | If ever frozen, thaw In the fridge, slowly. Never thaw at room temperature. Never cut into frozen caviar with a knife or pick at frozen caviar.  |
| Storage:  | 1 Month Refrigerated 38°F / 4°C, Unopened. Do not freeze or refreeze. Consume within 3 days of opening. |
| Cured: | In traditional Russian Malossol  |