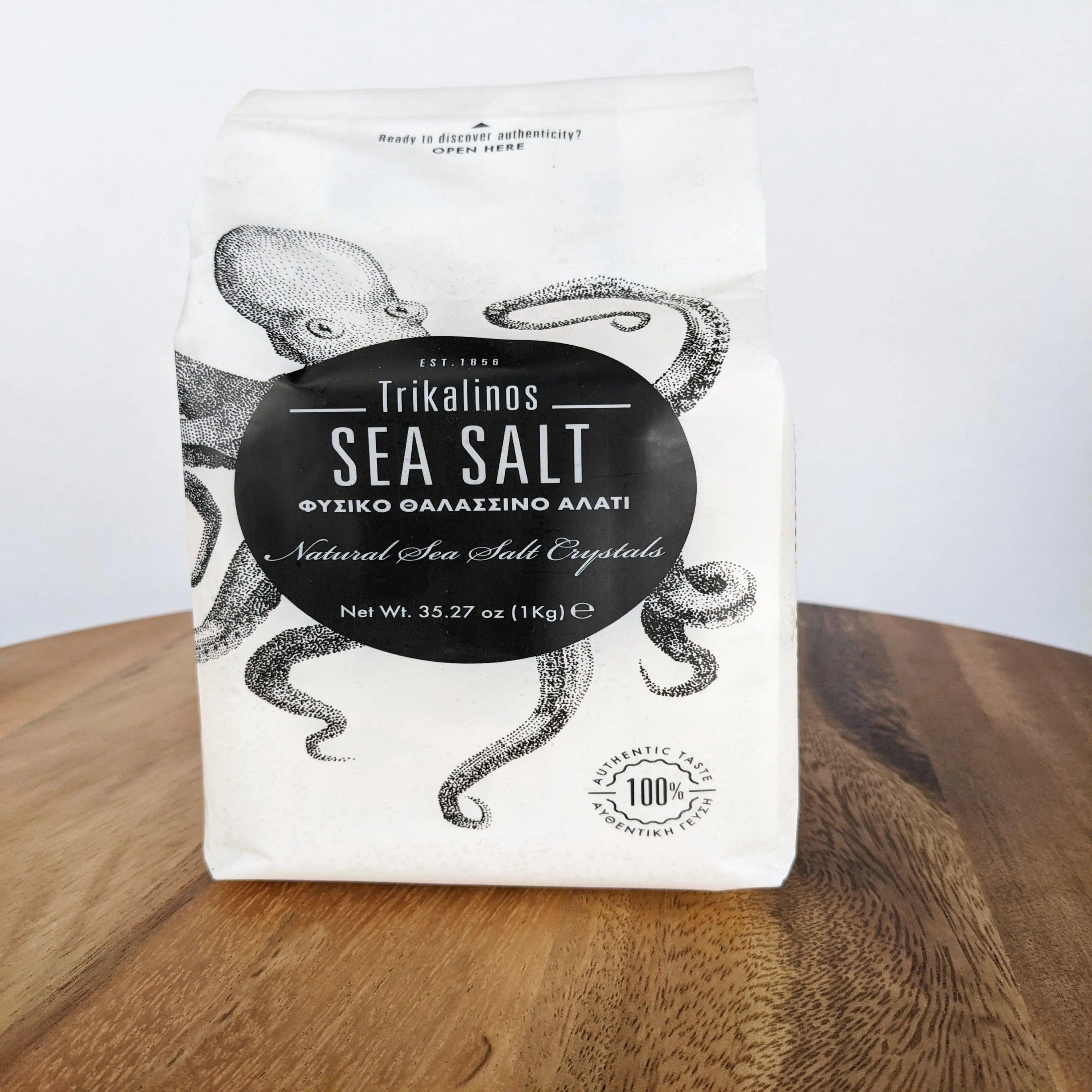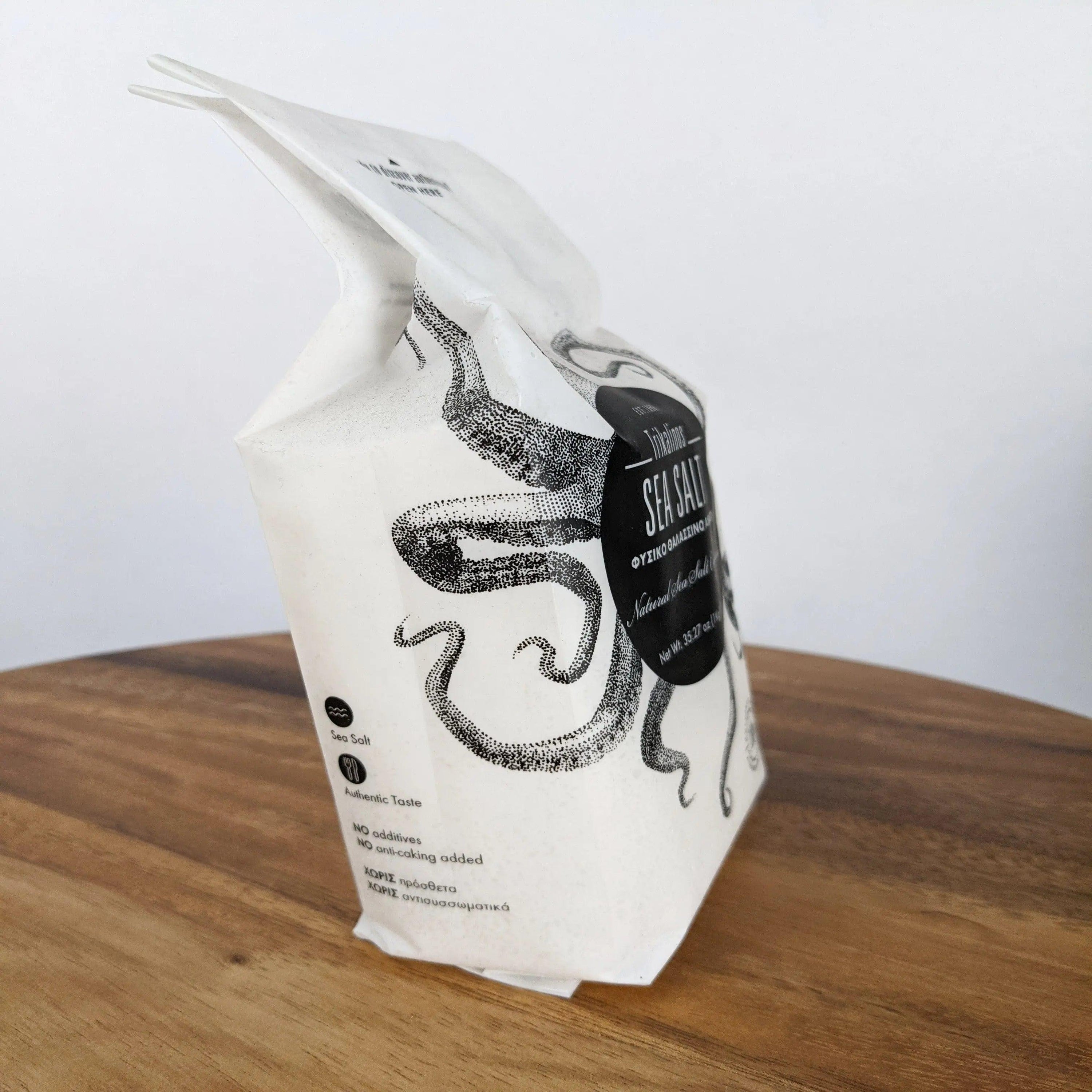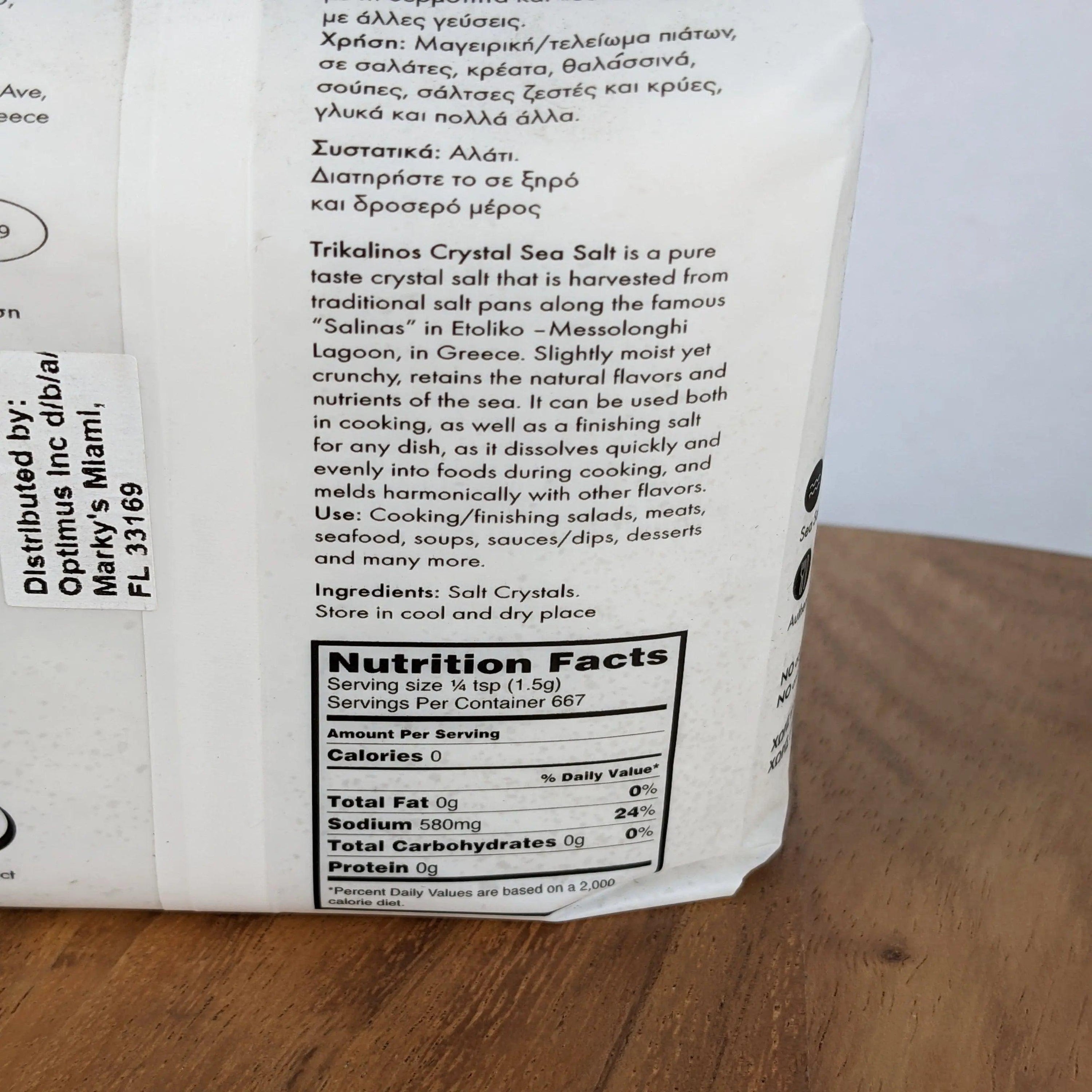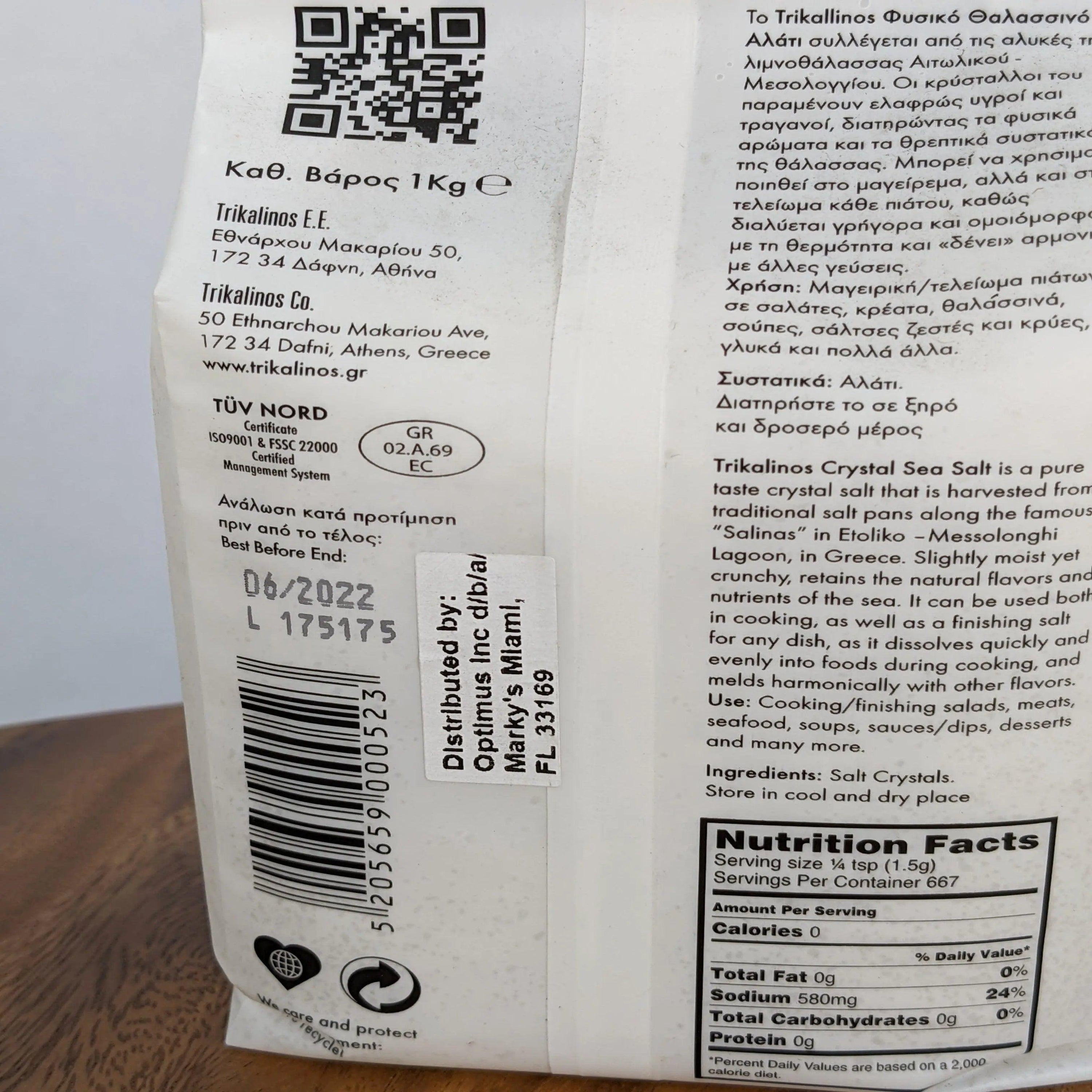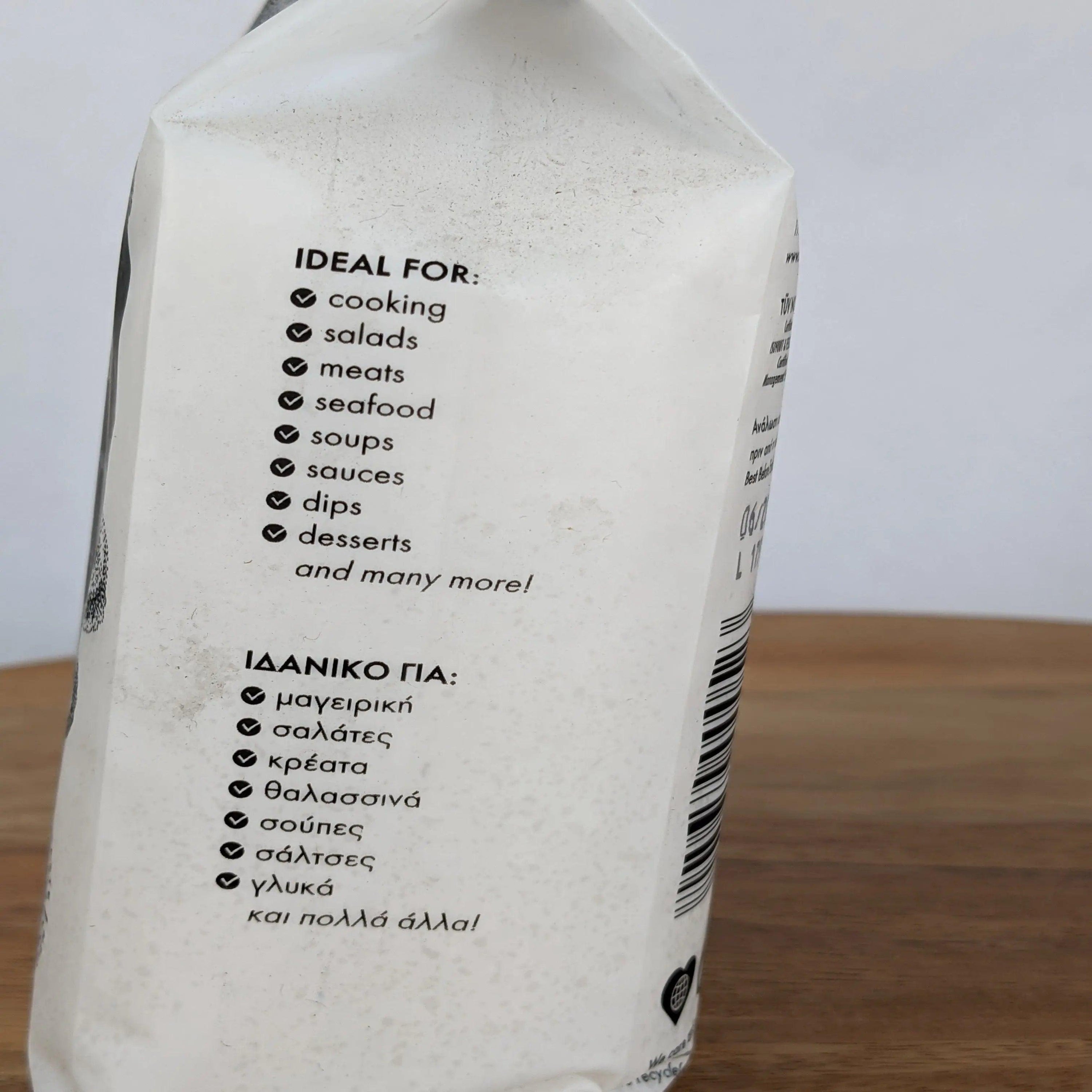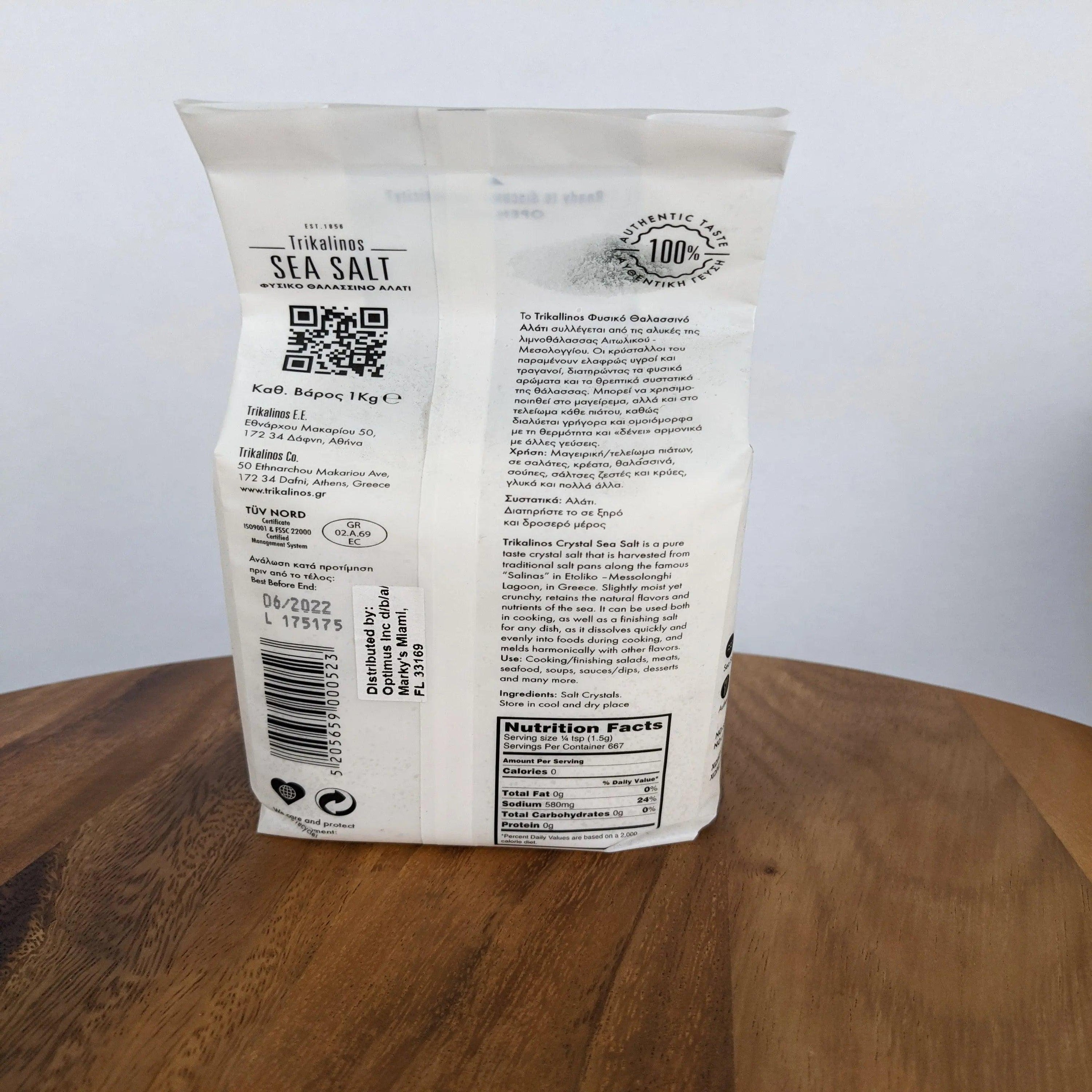 Products may slightly vary due to the nature of food item, lighting sources or computer monitor. Manufacturers may update packaging or change seasonally any time.
Trikalinos Sea Salt - GREECE
Have a Question?
Description
Are you looking for an original gift for your loved ones? Or are you looking to make a tasty evening or lunch? Trikalinos Sea Salt is the natural sophisticated product which you are looking for. When it comes to seasonings, certain ingredients are key for getting the right flavor. Tasty Sea Salt gives a high-quality taste with the fine aroma of the seaside.
This exquisite, grey sea salt is harvested from around the remote Greek island of Trikalinos and has been hand-dried and colored to create a lush black hue. The flavor truly is exceptional.

Trikalinos natural Sea Salt is a delicious, natural product that comes from Evia, Greece. You can use it as an ingredient for cooking or sprinkle it over fresh food. In addition, you can also use it as a bath additive for energy and purification of the body.
Storage Type:   store in cool and dry place
Weight:            35.2 oz
Brand:             Trikalinos
Origin:             Greece