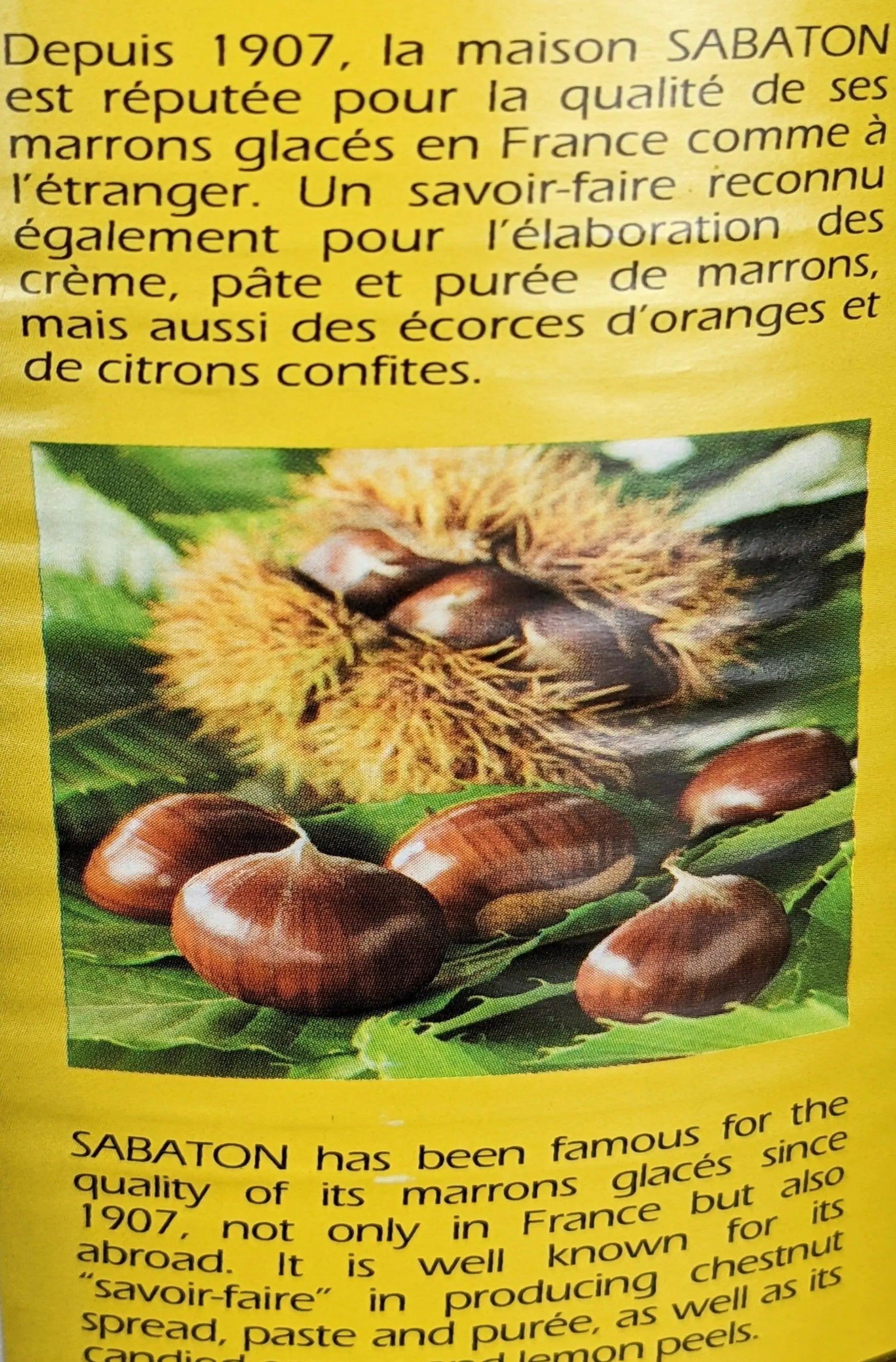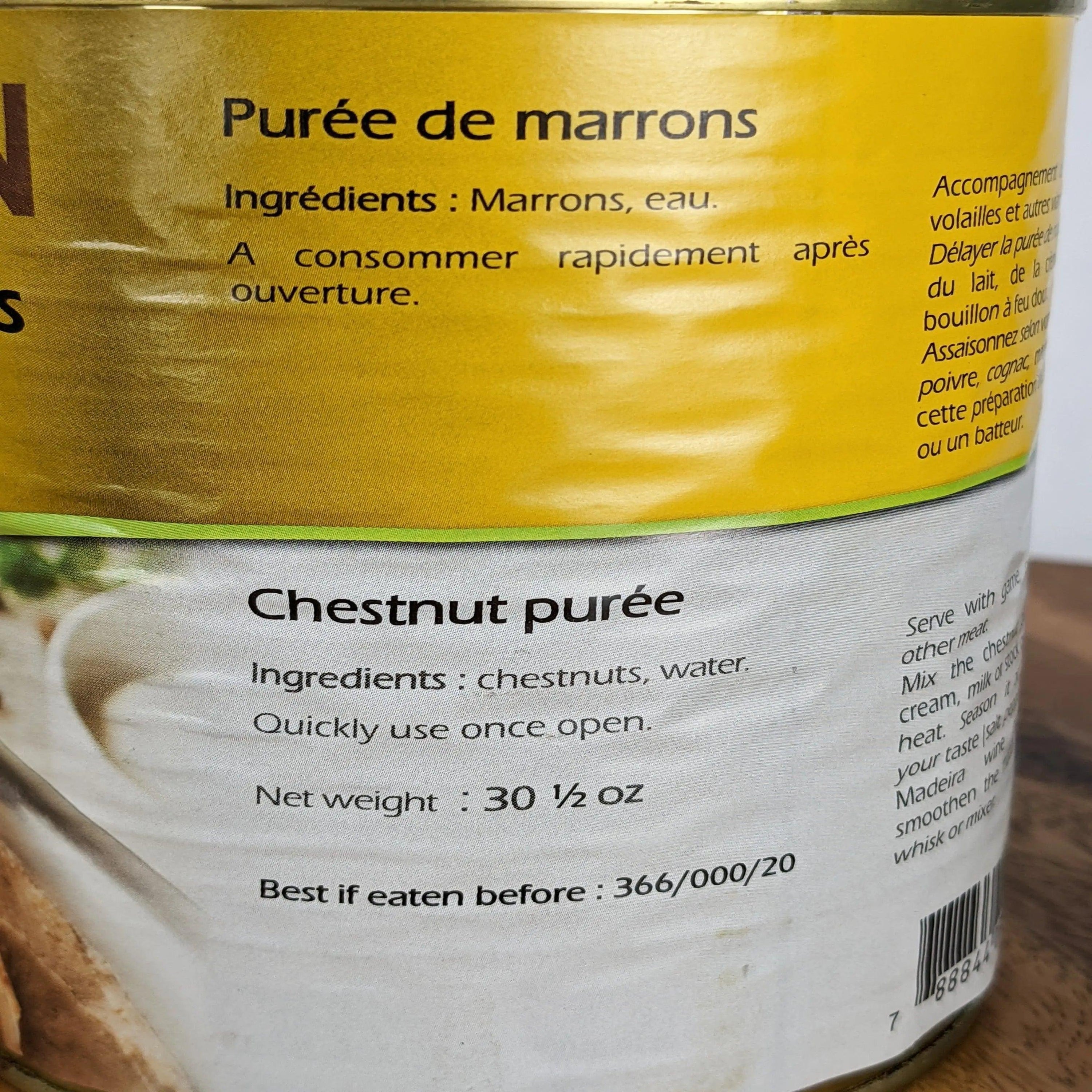 Products may slightly vary due to the nature of food item, lighting sources or computer monitor. Manufacturers may update packaging or change seasonally any time.
Sabaton Delicious Chestnut - FRANCE
Have a Question?
Description
Add a dash of this Delicious Chestnut Puree to your game, poultry, and other white meats for an outstanding taste experience. The sweet aroma of the gourmet puree makes for an enticing side dish that invites you to spoon into a freshly prepared meal.
Sabaton's Chestnut Puree is extremely versatile. Great for winter meals, the puree can be served with game, poultry, and other white meats. This Tasty Puree can also be used in savory crepes, croquettes, or desserts. Marron's Puree is pasteurized.
Marrons Puree / Chestnut puree. 
| | |
| --- | --- |
| Net Weight:              | 870 g |
| Brand | Sabaton |
| Packaging | Tin |
| Origin | France |