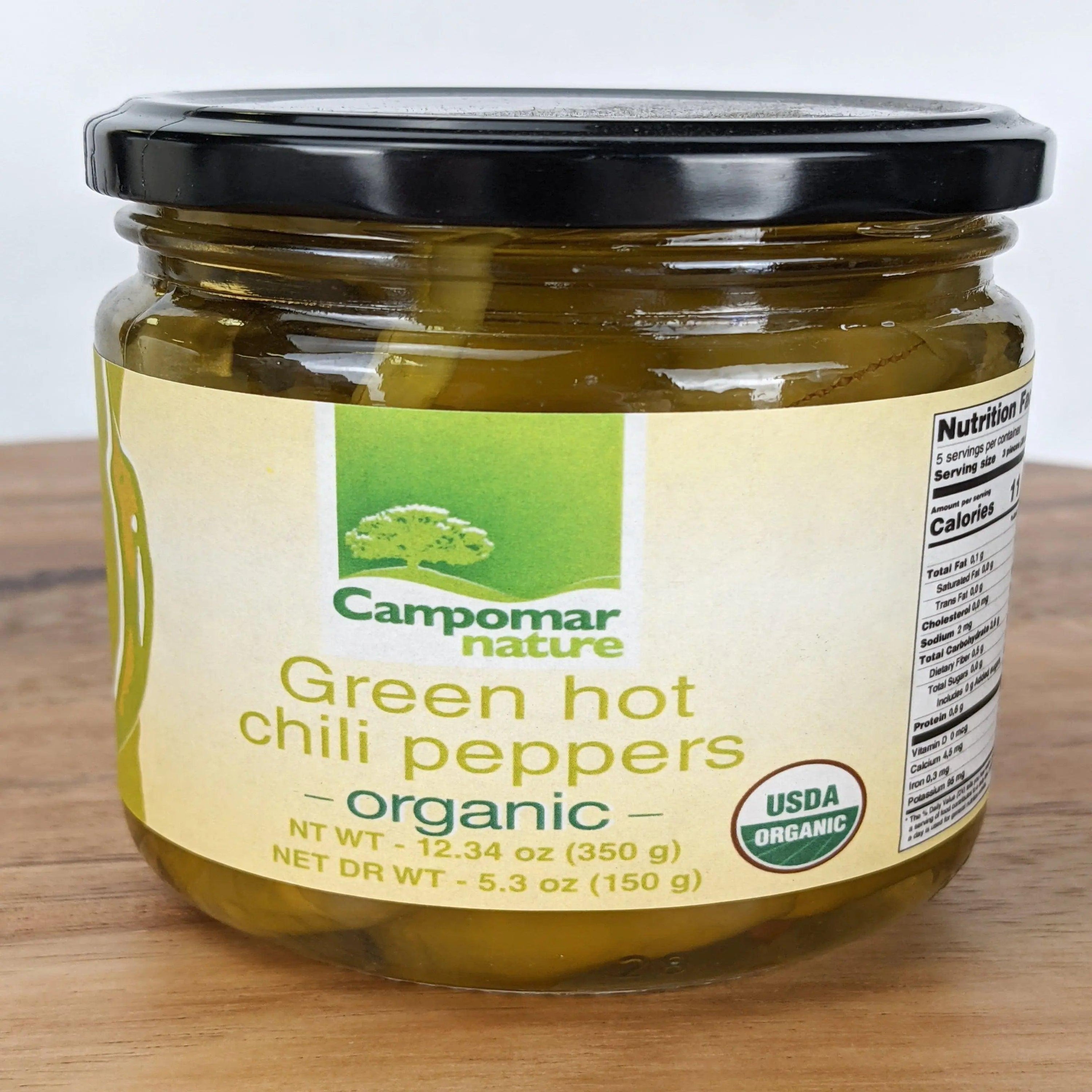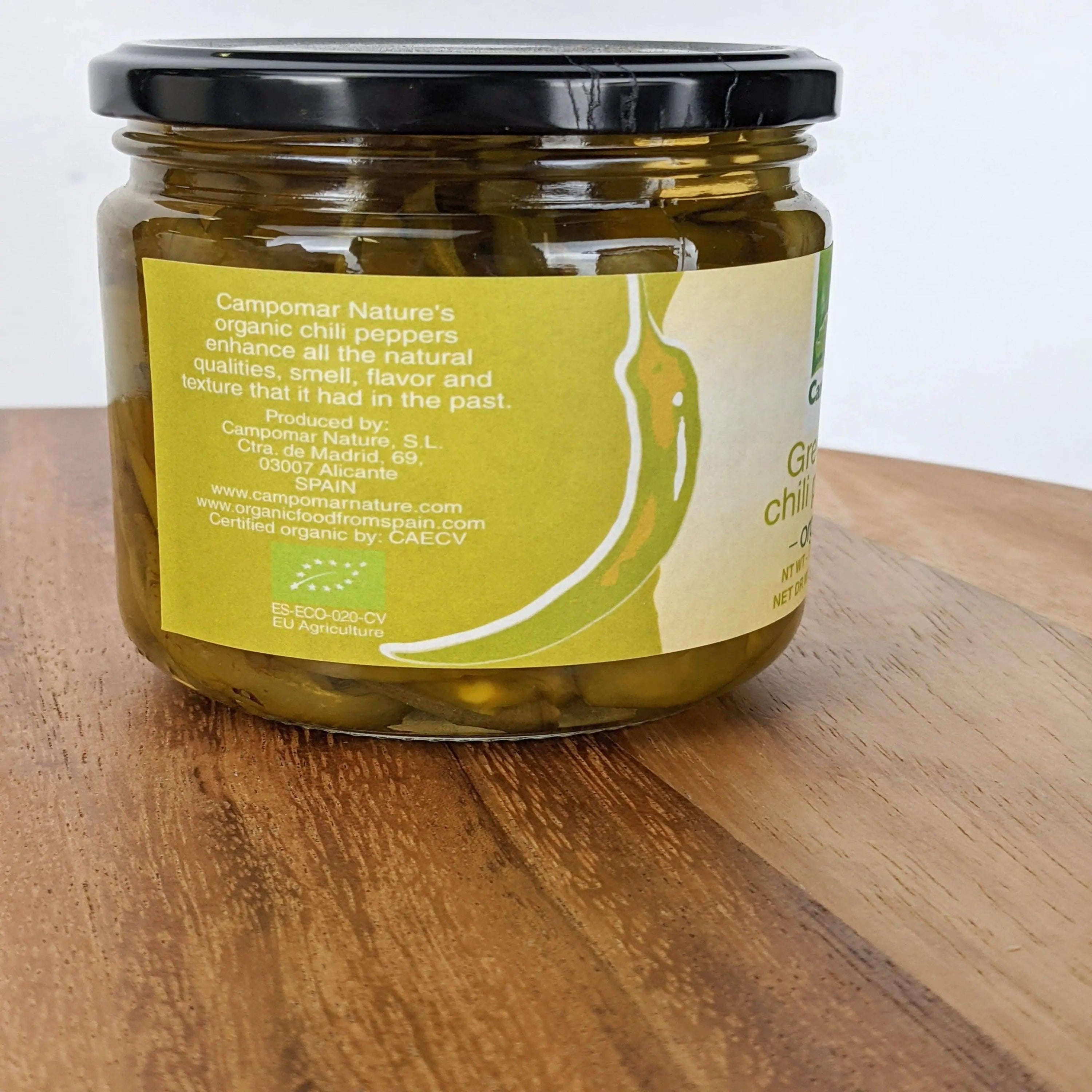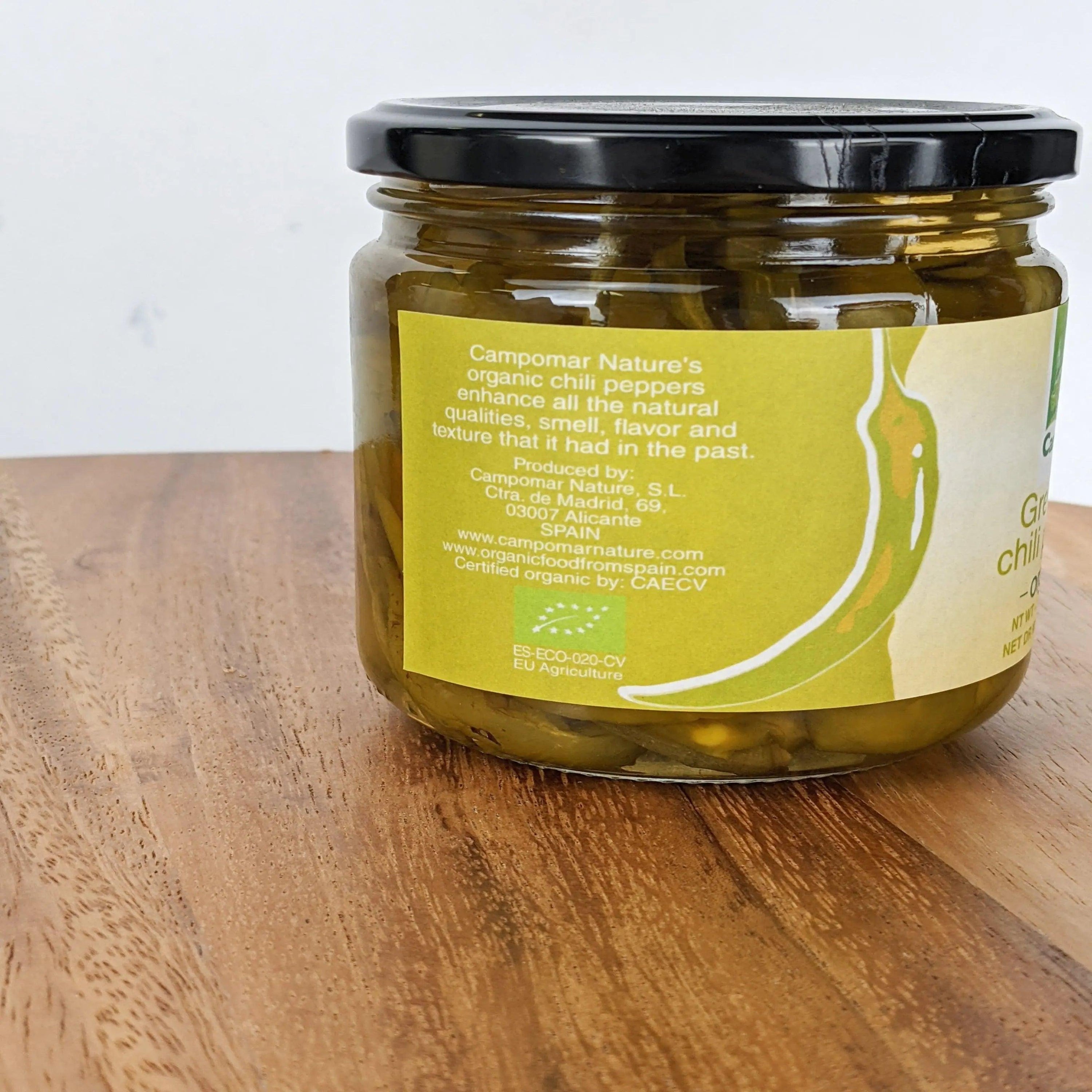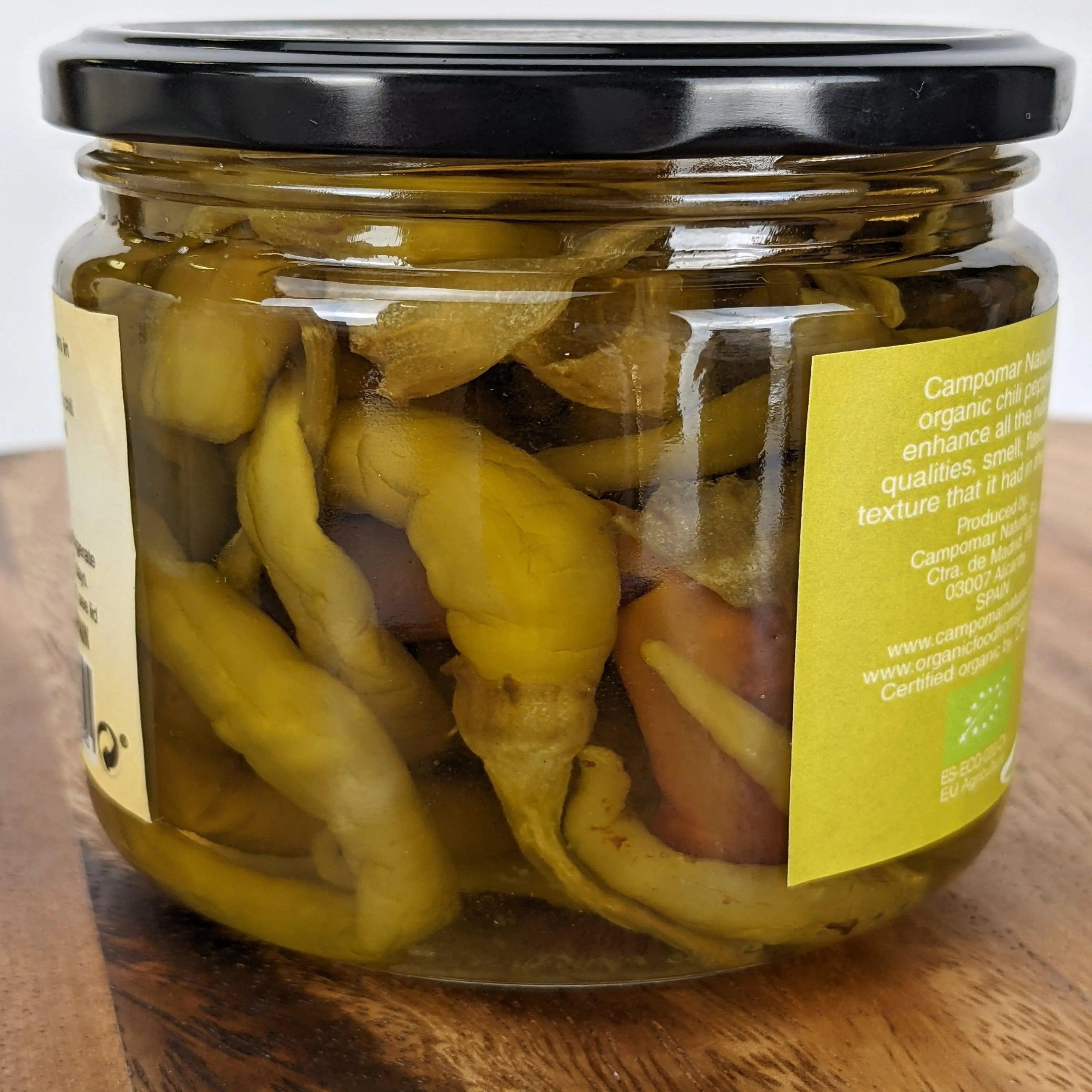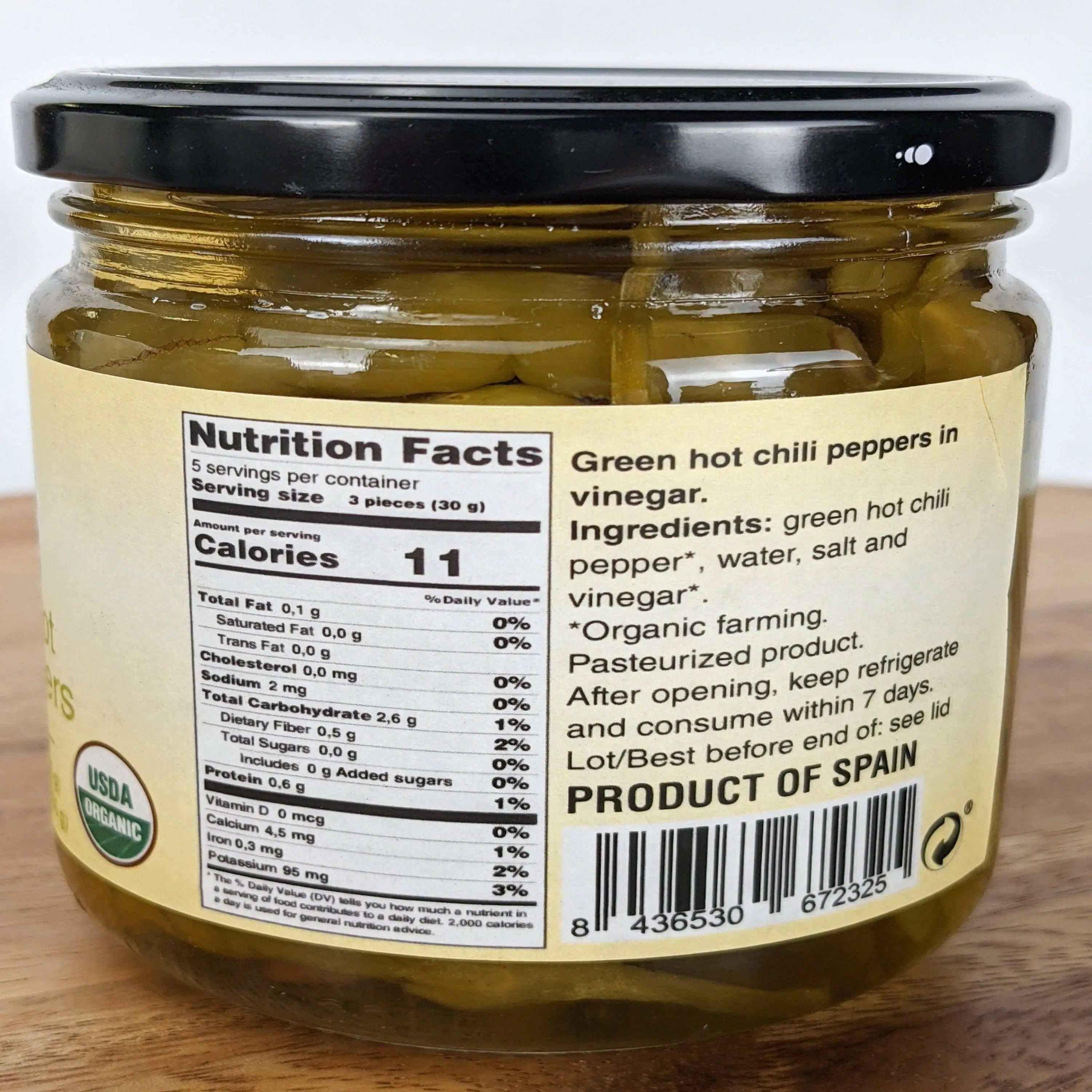 Products may slightly vary due to the nature of food item, lighting sources or computer monitor. Manufacturers may update packaging or change seasonally any time.
Organic Green Hot Chili Peppers
Have a Question?
Description
Green Chili is a ripe and ready addition to your table. Enjoy bold and spicy hot peppered flavor and the sweet fresh taste of the peppers.
With a great flavor and a Picante '"bite," these natural green chilies have a very low heat factor, but a flavorful meatier taste. These fresh Organic Green Chilies are an addition to your diet. They add a special touch to any meal, from tacos, enchiladas, or even pasta!

Organic Green Chili Peppers are simply delicious. They are full of flavor, vitamins, minerals which make them a healthy treat for the whole family. Eating Green Chili Peppers is very good for your health by protecting you against many health conditions.
Drained Weight:         5.3 oz
Weight:                         350 g
Brand:                        Campomar Nature