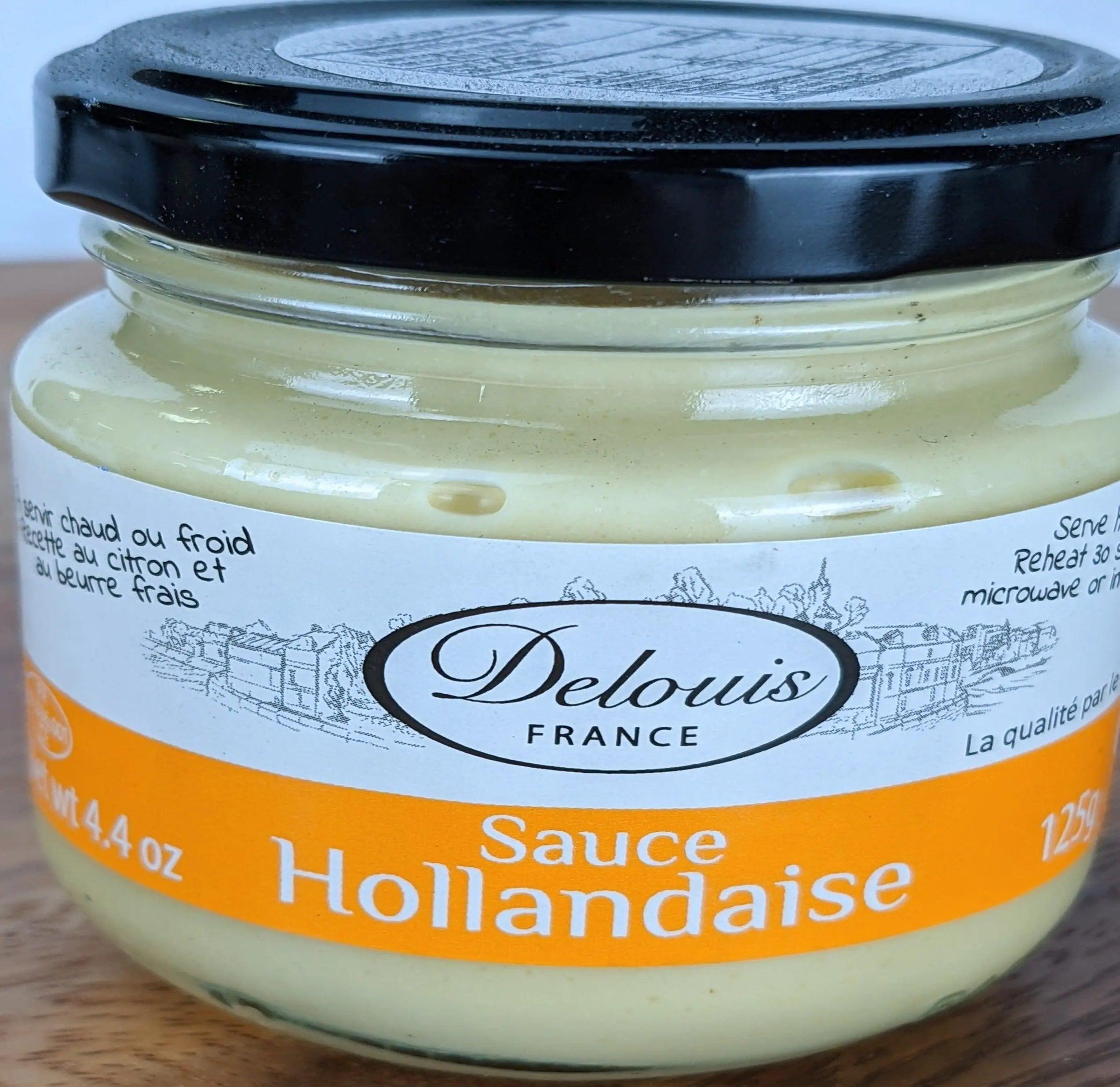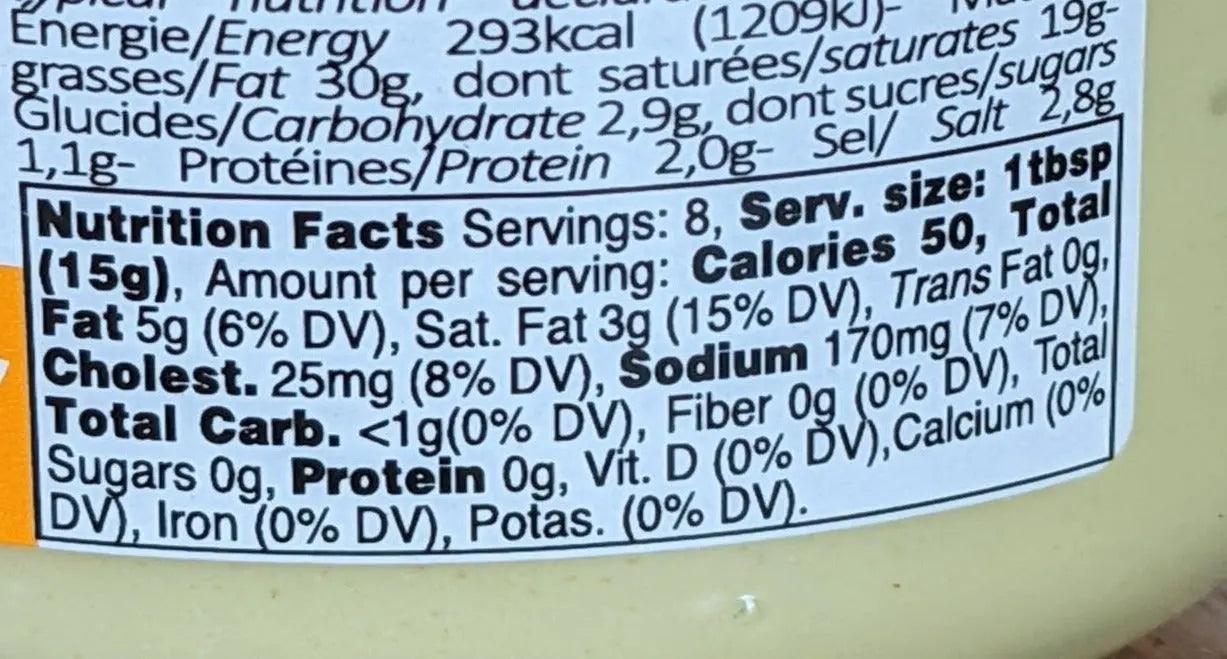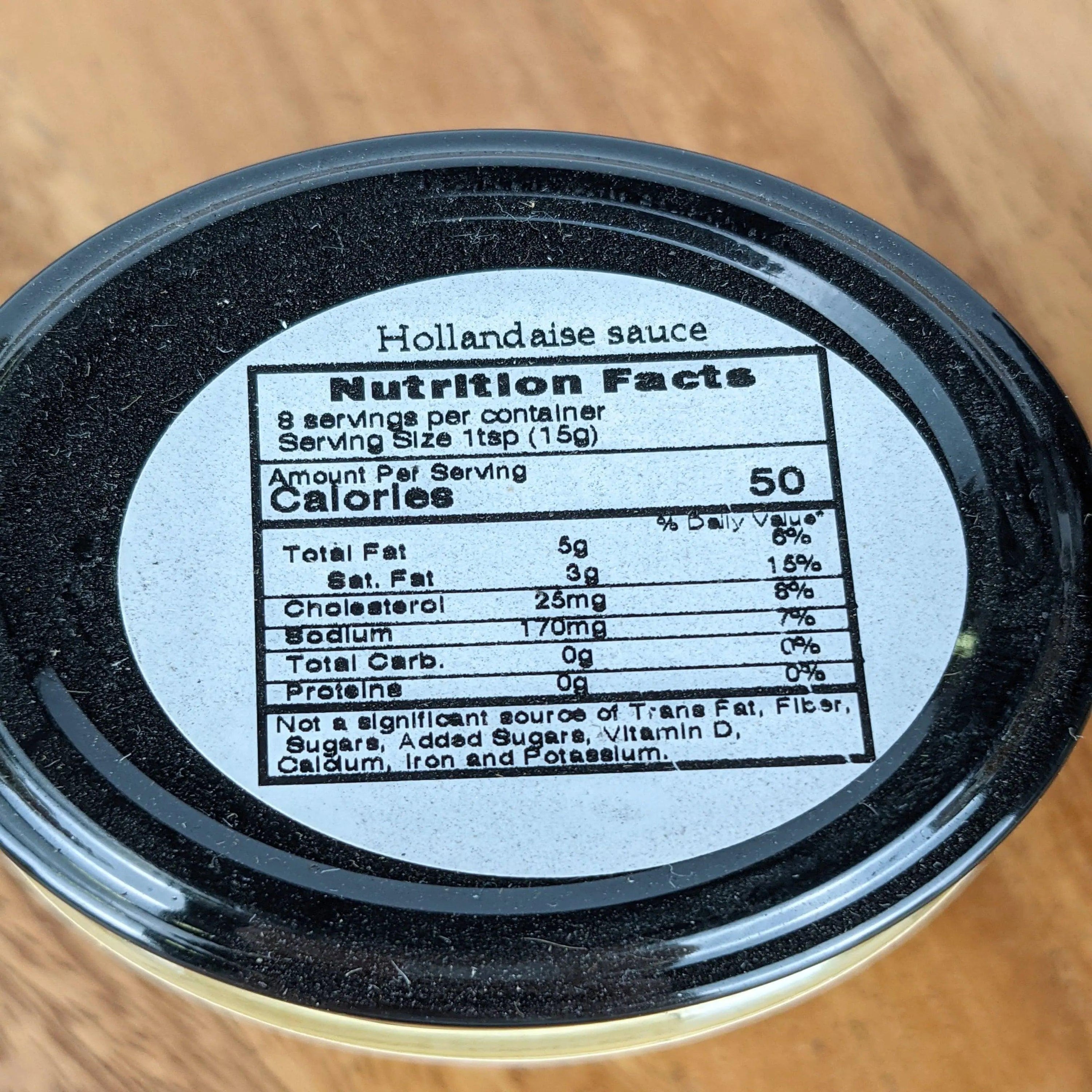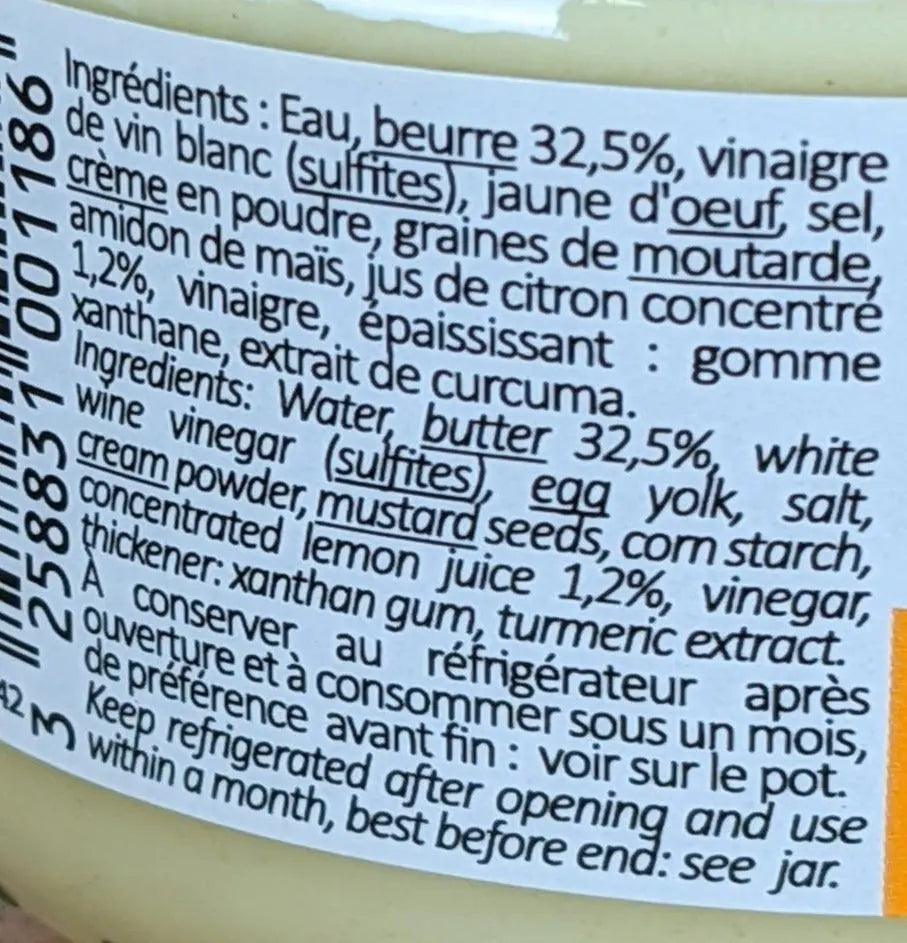 Products may slightly vary due to the nature of food item, lighting sources or computer monitor. Manufacturers may update packaging or change seasonally any time.
Authentic Hollandaise Sauce - FRANCE
NOTE: All perishable products ship overnight by default. Overnight shipping comes with a premium price. Here's how to get FREE shipping. CLICK HERE
Have a Question?
Description
Authentic Hollandaise Sauce
Put the experience of dining in a French restaurant in the comfort of your own home with this Traditional Hollandaise Sauce. Enjoy the taste of old-world luxury with this rich, velvety Hollandaise Sauce. Its smooth consistency and pure flavor are sure to please family and friends.

This Authentic Hollandaise Sauce is made with pure fresh butter, and this sauce will create a delicious taste for any meal. It's smooth, rich in taste, and made with pure fresh butter. Serve it with vegetables, seafood, or poultry. 
Net Weight:    4.4 oz
Origin:            France
Brand:            Delouis
Storage:         Refrigerate after opening and use within a month.